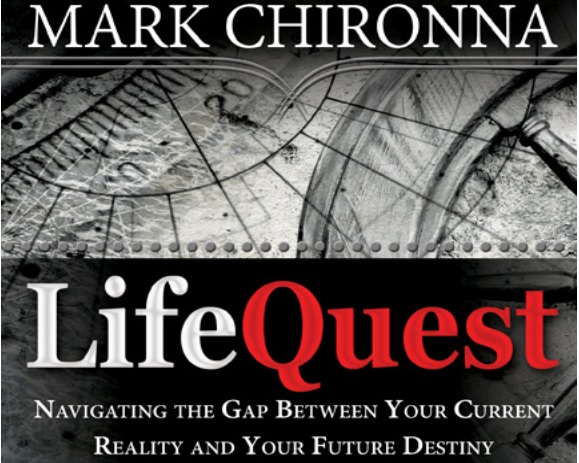 Are you stuck in an unfamiliar place where nothing looks or works the way it used to? Do you feel stranded on strange seas without a map or compass? Are you drifting rudderlessly through life without meaning and direction? Welcome to the gap—a messy but miraculous patch of real estate that lies between your current state of reality and the location of your destiny. Traversing that gap is a vital step in every human journey. But how does one navigate the unknown?
Many Christians have been taught that God controls everything about their lives. He doesn't. God never handed you a script to memorize and follow. Instead, He created you with the capacity to invoke, evoke, and provoke your personal destiny. That's right—you have all you need to call your destiny into being.
Through LifeQuest, life coach Mark Chironna will guide you to chart a course for your life's journey by helping you to ask the right questions, encraging you to explore the perilous gap, and showing you that change is not your enemy. This is your journey, and you get only one. Don't waste another minute of it. Get started on your quest today!
About the Author
Dr. Mark J. Chironna has been in the people helping business for more than four decades. With a media presence spanning almost 175 nations, his message of wholeness through the integration of the spiritual and psychological is heard across the globe. He has a father's heart for emerging generations and serves as the presiding bishop of Legacy Edge Alliance, a worldwide fellowship of senior apostolic leaders and churches. Dr. Chironna is regarded as an influential leader whose global reach, clarion voice, and prophetic insight are respected by leaders and followers alike. He holds multiple advanced degrees in theology and psychology, and is the founder and senior pastor of Church on the Living Edge in Orlando, Florida. He and his wife Ruth have two adult sons and three grandchildren.