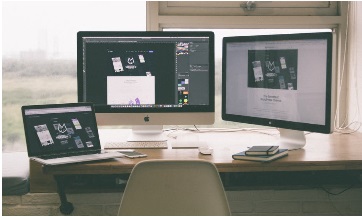 Revenge porn refers to posting sexually explicit that reveals videos or images of an individual on the Internet. This is mostly done by a former boyfriend, girlfriend or spouse without the knowledge of the victim. It's done to intentionally cause distress and embarrassment.
Actually, it's very a frustrating encounter when you realize your private images or videos are trending online. Most of these photos are posted in the revenge sites as unfaithful claims to convince many that the person acted unfaithfully. However, even though your most trusted friends may comfort you, the pain of losing your social, personal and professional is so hard to bear. Since the photos and images circulate to family, friends, and colleagues as well, therefore it's advisable to act immediately.
There are various sites where revenge porn can be spread. Each website has its own policy and guidelines for removing revenge porn. Alternatively, you can reach out to experts such as Removify Australia & see how they can help you.
1. Facebook
To remove the photo you can report the post. To report you follow the steps as outlined below;
Just click the video or photo you intend to report.
Then click the options available on the right corner at the bottom.
Select Report Photo. The specify, it's pornography and clock to submit, this allows facebook to review your demand. To follow the results you can check the Support Dashboard wall.
2. Google
Google advises you to contact the web hosting site's, this can have the images removed from the source. Google may offer data to find the web hosting site using Whois. To remove the embarrassing images from the source sounds more appealing to many in the case of dealing with revenge website.
3. Instagram
In case you are Instagram account holder, then you can report the post for abuse or anything against Instagram's Community Guidelines on their website. To remove the post by reporting you follow the steps:
Tapping the iOS or (Android just above the post. Then tap report and follow the provided instructions.



4. Twitter
How to Report:
You move to the Tweet you want to report. Then click the ˅ icon and select report. Specify it's harmful and abusive. Then provide some more information concerning the issue.
It's good to learn to deal with these embarrasing moments in our lifes on how to get revenge porn removed.