No matter what industry you're in, there'll be times when you need to hold meetings in your offices with outside parties. While you'll do your best to ensure that what you're saying is watertight and impressive, the content of your words won't be the only thing that dictates whether the trip was a success or not. Your office will. From the moment they enter your office (and maybe even before) to the moment they leave, you should aim to ensure that your visitor has nothing but positive things to say about your office, staff, and business. But how do you make this happen? Below, we take a look at a few useful rules that'll have your visitors leaving your office full of praise.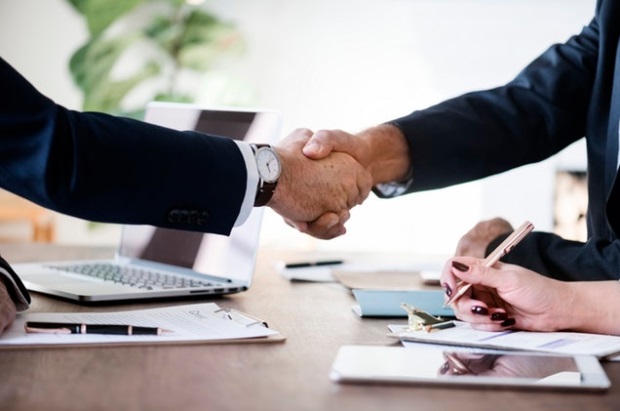 Does Your Office Represent You?
Your office is more than just a place to get work done. It's an extension of your brand. It should
reflect who you are as a business
. Let's look at an example. If you're presenting yourself to the outside world as a cool, forward-thinking company, but then you're working from traditional, uninspiring offices, then there's going to be an instant discord between the reality and what you present. If your offices are out of sync with what outsiders believe about your business, then your visitors will be raising their eyebrows in suspicion straight away. So take a look around at your working space. Is it in sync with what an outsider would assume your office would look like?

Lighting and Office Comforts
Think about the ambiance of your office. Is it an enjoyable place to be? There's much to be said for creating a cosy, homey yet professional feel to your surroundings. And it's pretty simple to do, too - it's all about focusing on your lighting, seating, and adding things
such as plants
. Put these three things together, and you'll have an enjoyable space. It's these small things that'll have your visitor thinking positive thoughts when they first walk through the door. First-impressions really do count!

Well Sign-Posted
It's important to get off to a good start when you arrive at a new place. You don't want to finally arrive and then spend longer than you'd like just trying to find the entrance to where you need to be. So take a look at your premises: is how to get access them obvious? Look at from the perspective of a person who has never been there before. If you're surrounded by many other businesses, then you'll want to ensure that your offices are well sign-posted and easy to access. A visitor who has spent ten minutes looking for your location will be a little flustered and annoyed when they finally find the spot, and who can blame them?

The Extra Mile
This option won't exist for everyone, but if you really want to impress your visitors, you could send a vehicle to pick them up. Of course, this won't be appropriate for all of your visitors. For starters, if it's a "mutually beneficial" meeting (as in, you're not trying to get something from them) then it won't only be unnecessary; it might look strange. But there'll be times when it's the right thing to do, such as when a person is travelling from out of town to see you. If they're arriving at the airport, then they'll appreciate being met by a driver who can then whisk them to your offices. If you take this option, then remember that you can't just provide a one-way service. Have a car ready to take them back to their hotel (or wherever) once the meeting is over.

Welcoming Reception
Some people say that the most important person, when you have guests, is your receptionist. And it's easy to see why; they're the first person from your company that they'll meet. A friendly, welcoming person behind the front desk will set the tone for the rest of the visit, so make sure you've hired correctly. Beyond that, it's all about providing an enjoyable space in which to wait, so work on creating a pleasant atmosphere. Good lighting, comfortable seating, and a water and coffee station will ensure they're happy to wait if they're a little bit early.

Fast Greetings
You should only be happy to have your guests waiting if they're early, however. That's not your fault, and you don't need to break your back trying to get everything ready before the scheduled arrival. But once that time has arrived, however, you need to be good to go. Head down and meet them in person. If you're going to be a few minutes late, for whatever reason, then make sure the receptionist is able to relay the message to your visitor.

Well-Trained Staff
How you've decorated your office will mean something, but it won't make up for your staff if they cause your visitor to think twice about your business. Of course, your staff, if you've hired correctly, will be
great at their jobs
. But you'll also want to ensure that they're conducting themselves extra-well when you have visitors. A good way to do this is to have your visitors wear a lanyard that identifies them as a guest; you can get them from
lanyardsfactory
if you don't already have some. When your staff sees someone wearing it, they'll know that there's an important visitor, and they should be on their best behaviour (not that they're usually misbehaved of course, but there's no point in taking chances).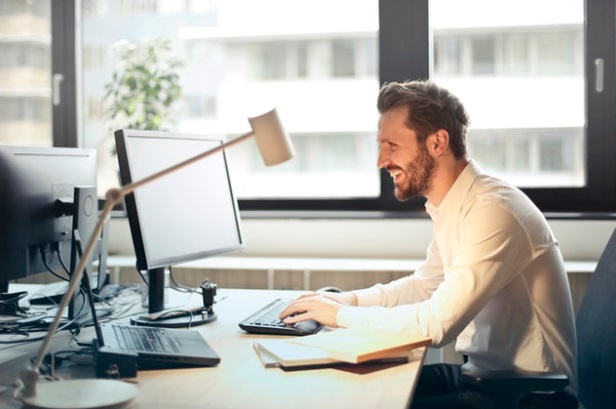 Source: Pexels.com
Keeping Things Tidy


If you've gone to all the trouble of making your office look and feel great, then don't compromise the impact by leaving things messy. While some professional untidiness (as in, stacks of paper) isn't the worst crime in the world, if there's obvious dirt and grime, then your visitor's impression of your business will be somewhat tainted. You can't expect your staff to do a deep clean of your office, so work with a cleaning firm. They'll visit a couple of times a week to make sure that everything is spotless.

Food and Drink
People love to be fed and watered, and the people who say they don't, are lying. While you don't need to offer up a three-course meal to your visitors, you should offer something. A pot of fresh coffee and a box of doughnuts goes a long way, it really does. If they're not hungry, then no worries, your staff will happily make sure that whatever's not eaten is taken care of.

Quiet Talking Spaces
The professionalism of your office will come into question if you have to conduct a serious meeting in full view of the rest of the staff. After you've given your visitor a tour of your office, retire to a place that's more private. You don't necessarily need to have a meeting room, but at least somewhere away from the thrum where you can talk without being interrupted.

No Interruptions
And talking of interruptions, that goes beyond the sound that your staff make as they go about their business. It means making sure any calls are held until after the meeting is over. It seems like an obvious thing, but you should let everyone on your team know. When you're talking with a visitor, it's important that you show you're completely focused on the meeting.

Not All Business Chat
Your visitors are there on business, but that shouldn't be the only that's on the table and up for discussion. There's more to life than business! You'll impress your visitors if you take the time to get to know them on a personal level, too. Don't launch straight into the proposal you're putting forward. You can ask about their journey, what else they plan on doing (if they're visiting from out of town), and more details, if appropriate. Essentially, you should be pleasant and friendly. Everyone likes being asked about themselves; give them a platform to tell you their story, and they'll leave with positive thoughts and feelings about your company.

Home With Swag
But positive thoughts and feelings shouldn't be the only thing they're going home with. Put together a goody bag for when they leave. What this includes will depend on the nature of your business. If you sell products, then you've got an easy giveaway right there. If you're providing services, then general swag with your company name branded on the side will do. Just make sure it's something that's actually useful, and
definitely not boring
, if possible. People like freebies but only if they're genuinely useful to their life.

Final Thoughts
The success of your meeting will be determined by what you're able to say during the meeting, but there's no getting around the fact that there's much more that contributes to the overall outcome. It's like attending a sporting match. The result is important, but to be memorable, the fans want to feel the atmosphere, be entertained, and so on. Work on making your office an experience for your corporate visitors, one that delights from beginning to end.