Written by News Feature Team
A major home renovation project can take up a great deal of time and energy. While it's always fun to make changes and improve your home, for some the process can become a little tiresome when it drags on too long and begins to take a large bite into your budget. Follow these tips to ensure that your home improvement project is finished quickly, and doesn't exceed the budget you've set aside for the job.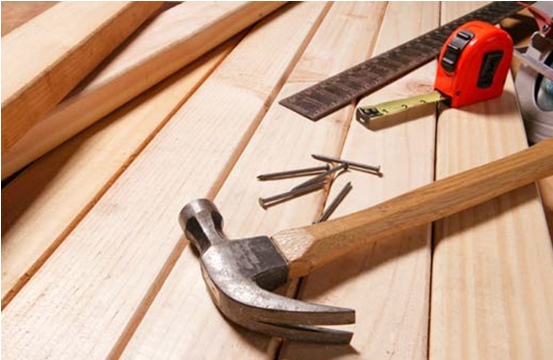 Get the right materials. Choosing the right materials for your renovation will make all the difference to the success of the project. You'll need to do your research ahead of time to ensure that you know exactly what you need, then contact a company like ABCO Building to get all of your supplies at a reasonable price.

Make a plan. A renovation isn't something to enter into haphazardly. Take time before you begin to make a solid plan for each phase of building and construction. If you're working with a contractor or other professionals, meet with them to discuss your plans clearly and make sure you're both on the same page.

Be aware of the costs. Plunging into your home improvement plans without a complete awareness of exactly how much your materials, tools, and labour will cost could leave you struggling to complete the renovation when your money starts to run out. Assess the costs of every element of the project first and make a clear budget to stick to.

Visit your remodelers' current job locations. If you've decided not to go the DIY route and are struggling to choose which company to use for your renovation, try visiting the current building sites of each company to get a sense of how they work. A good company will maintain a neat site, and will be working efficiently throughout the day to get the job done on time. Keep an eye out for safety precautions – you don't want someone getting hurt working on your home.

Don't rush the schedule. While it's natural to be enthusiastic about getting the renovation completed quickly, it's important to be realistic about the timeframe you're dealing with. A rushed job will lead to larger problems down the line, while careful planning and steady work will ensure that you're happy with the results. Give yourself enough time to make plans, schedule wisely, and leave some wriggle room toward the end date with the understanding that some extra time is often necessary.

Communicate effectively. The best remodelling projects come out on top because clear communication has been the priority. Keep the lines of communication open with everyone who works on your home, and don't be afraid to ask plenty of questions.

Look into low cost options. If the cost of your renovation is starting to become overwhelming, get creative and check out all of the options out there for low cost DIY projects. There are plenty of interesting ways to make adjustments in your home without spending a fortune - you just need to think outside of the box. If you have the right skills, taking charge of your own home renovation could save you plenty of cash and give you complete control over the timing and outcome.