It seems like all anyone can talk about at the moment is
Australia's housing market
. Melbourne, in particular, has seen tremendous growth in recent years, and while there isn't much of a consensus about whether that growth will be sustained over the coming years, it does seem that we're all going to be talking about Melbourne property for some time to come.
Alongside Sydney
, Melbourne has become a hot-spot for domestic and international investors, as well as first-time buyers. Below, we take a look at some of the reasons for the success, as well as some of the concerns about the future of the housing market.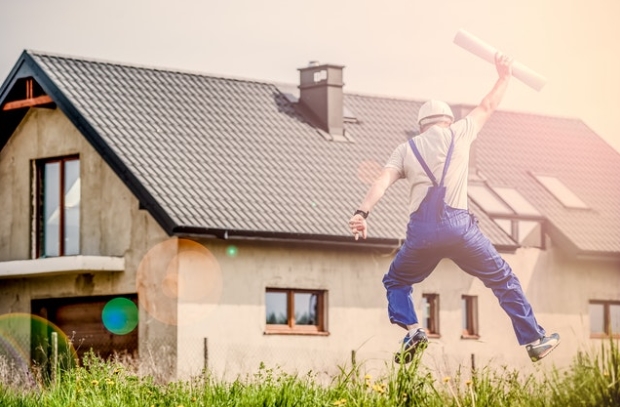 Hitting New Heights
The past few years have seen unprecedented housing construction. This has been true for all of Australia, but especially in the Melbourne and Sydney regions. Thanks to heavy investment and better construction techniques such as the use of Rite Adhesives - which reduces construction time - there have been more homes built than ever before. The boom year was in 2016, but construction has stayed pretty steady since then. Even though there are more homes than ever before, house prices have remained remarkably robust.
To the Suburbs
Take a drive through downtown Melbourne, and you'll see many building projects underway. Indeed, as is quite unusual for building growth, a majority of the building took place in the downtown area. However, that's not to say that the suburbs have been overlooked - they haven't. Just last month, a property development company was given the go-ahead to build hundreds of homes in the Melton area of the city. The plan is to create somewhere in the region of 430 new homes, all of which are going to be affordably priced. The homes are going to be aimed at second or third-time buyers. Another suburb, Tarneit, will also be targeted later in the year, with homes aimed at first time buyers. The Melbourne region grows in population by around 100,000 people each year, which means there's strong demand for new housing.
Is the Boom Over?
There has been some talk that the property boom in Melbourne may be coming to an end, just as it could also be coming to an end in other parts of the country. However, that this will be the case is far from obvious. The price of homes in Melbourne has been rising for seven consecutive quarters, which on the face of it looks like good news. But there is some warning in there: the rate of growth has begun to slow down. For most of the year, the growth was at around 12%, but the last quarter saw this slump to just 1.1%; whether that was a false end or a sign of things to come will become clearer after the figures for the first quarter of 2018 are released.
Diverse Housing Options
One of the strengths of the Melbourne housing market has been its diverse housing options. There are homes for people of all sizes, all interests, and most importantly, all incomes. There are four suburbs in Melbourne with a median house price of under $500,000, and even the tenth most affordable suburb has a median price of only $550,000. On the other end of the scale, there are five suburbs with a median price of more than $2.5 million. Of these, Toorak, the number one spot, is head and shoulders above the rest, holding a median house price of $4.6 million. The median house price for the whole city stands at $880,000.
Good For First Time Buyers
The slow in growth might be putting off some investors, but it's good news for another group of people - first-time buyers. With the abundance of affordable suburbs, prices holding steady due to lack of investment, and the concessions on stamp duty for first-time buyers, this year could be the time when first-time owners take the jump to get onto the ladder. However, this will likely mean that prices will be pushed up in the affordable suburbs.
What to Look For
If you've got your money tied up in Melbourne property, then the views of the International Monetary Fund may not make for the best reading. They see the city's housing market as being overvalued at around 5 - 15%. However, while this may true, it falls within acceptable limits, and it has been suggested that if there were a crash, it would be a 'soft landing.' Like most things in life, we'll just have to wait and see  - and see how 2018 plays out.