Written by Sophie Rosenthall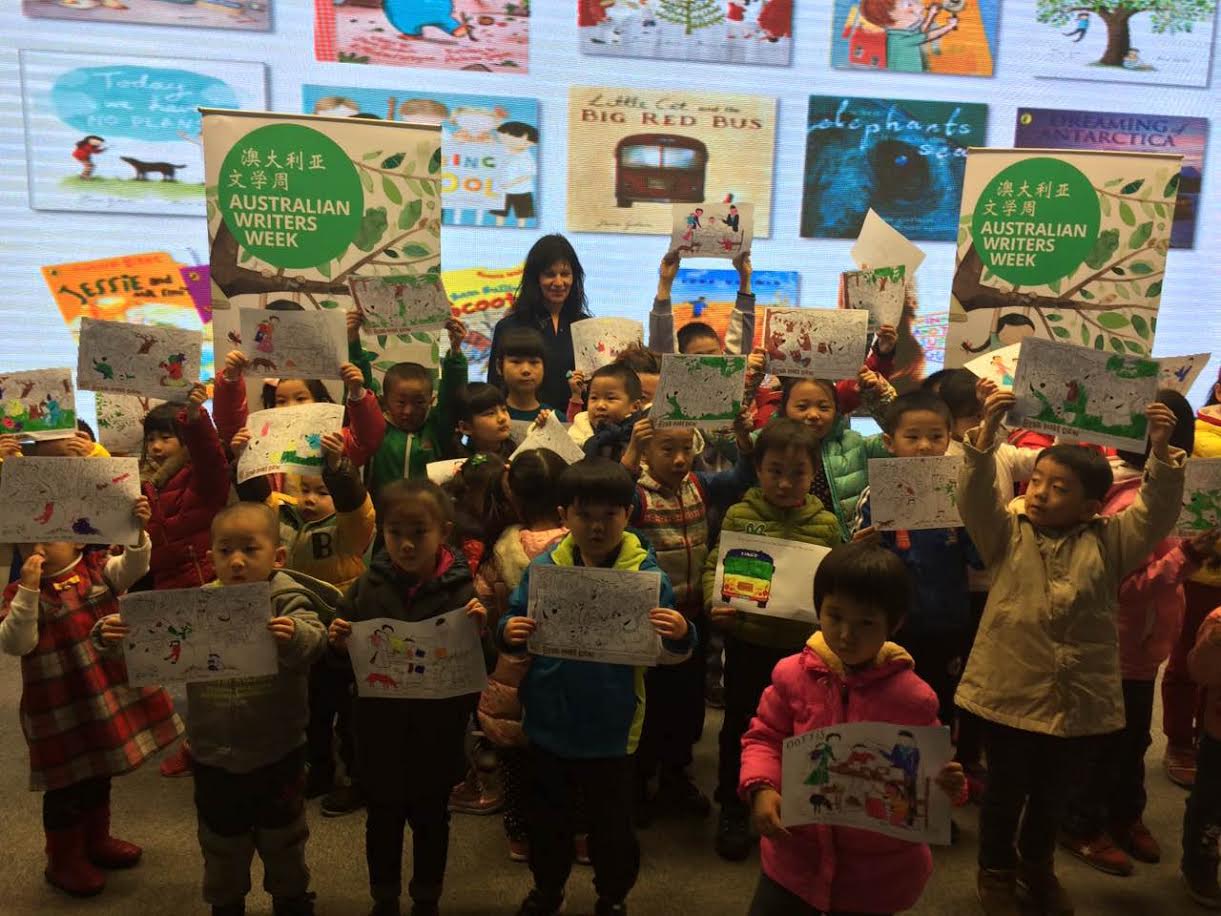 The first-ever Chinese edition of the award-winning picture book Big Rain Coming, illustrated by Bundjalung artist Bronwyn Bancroft, will be launched at the 10th Australian Writers Week in China from May 10 to 18.
The Copyright Agency's Cultural Fund has supported the annual event since 2014.
Chief Executive of the Copyright Agency, Adam Suckling, says "Australian Writers Week in China presents a significant opportunity for Australian authors to share their stories of contemporary Australian writing and raise awareness of the quality and diversity of Australian literature for book-lovers young and old."
This year's tenth anniversary Australian Writers Week is reported to be the biggest yet, and will see Pulitzer Prize winner Geraldine Brooks; internationally renowned author and Man Booker Prize winner Tom Keneally; international bestseller John Marsden and highly acclaimed Indigenous children's author and illustrator Bronwyn Bancroft share their stories at bookshops, libraries, schools and universities across seven cities including Beijing, Shanghai, Chengdu, Xi'an, Guangzhou, Hohhot, and Harbin.
Australia's Ambassador to China, HE Ms Jan Adams AO PSM, said, "The Copyright Agency's funding has enabled us to stage more events and send the visiting Australian authors further afield than would have been otherwise possible. Last year we were able to stage high-impact events such as the launch and exhibition of children's author Graeme Base's artwork in Wuhan, which achieved extensive media coverage and attracted a huge audience; a presentation by Jane Godwin to 75 librarians from private libraries in Beijing; and a symposium with Robert Drewe and Clare Wright at Peking University for Australian Studies students."
"We reached a combined total audience of over 6500 people, plus tens of thousands more through dedicated social media posts, and achieved concrete outcomes for the authors in the form of book contracts, translation agreements, residency invitations and book sales."
About the Copyright Agency
The not-for-profit Copyright Agency connects users and creators of content, providing licences for the use of copyright material such as text, images, art and survey plans. We manage the educational and government licences for the use of text and images, as well as the resale royalty scheme for artists (by Government appointment). Our members include writers, artists, surveyors and publishers. Membership is free.
www.copyright.com.au