Written by News Feature Team
When you think of advances in technology, you may not think about all of the other industries that benefit from technology, but it pretty much seeps into every aspect of life. Clinical trials and research studies are such an important part of the medical industry and the pharmaceutical industry because without them, there would be no data or evidence on how well new medications work or the side effects they cause, etc. When it comes to leading the way in advances in global medicine, The George Institute for Global Health and its clinical research organisation,
George Clinical
 have been pioneering new ways to use technology to improve research and especially in the area of clinical trial participation.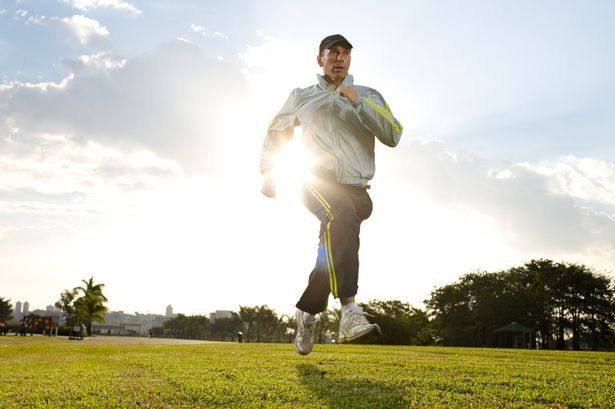 George Clinical's function is to provide a full range of clinical trial services to pharmaceutical, biotech, and medical device companies. They provide these services to their clients for all phases of clinical trials including data analysis reporting with a focus on improving performance. Smartphone applications are offering a major boost to the areas of data collection and analysis; and a big bonus is the real time reporting. As a result, we are seeing an increase in participation as well as faster and more accurate data analysis and reporting.
George Clinical has been leading the way in clinical research alongside its parent company, The George Institute for Global Health, which is a leader in chronic disease research. Earlier this year, George Clinical reported how healthcare applications on smartphones and access to real time data are both working to improve clinical trials. Since George Clinical provides a full range of clinical trial services to pharmaceutical, medical device, and biotech customers during all trial phases, improved performance, data analysis and reporting are key aspects to improving the field of clinical trials and at the same time, smartphone applications are helping to bring in more clinical trial participants. The more participants there are, the more data there is to aggregate and gain insight from, plus real time reporting of all this new data is ushering in a new wave of better clinical trials for the very near future.
Mobile Health Applications and Wearables
The clinical trial industry is seeing dramatic improvements in data collection and analysis and also increased participation because of the trend in mobile health applications for smartphones and other health or exercise related wearable devices. Since we are getting used to the idea of monitoring our own health with smartphone applications or wearable fitness devices, the idea for collecting data for a clinical trial is not so foreign. A big plus is that data can be collected remotely and in real time from applications and/or wearables. You likely already have an app or two that monitors movement, vitals, and food intake for dieting purposes. As a general rule, these applications or devices are making users more aware of monitoring their health metrics. In fact, the wearable and mobile health industry is predicted to surpass $170 billion a year by 2020. The overall impact of users' health thanks to this new trend is a positive one; but what you may not know is that it has a dramatic and positive impact on those willing to participate in clinical trials.
Mobile Health Applications are Dramatically Increasing Clinical Trial Participation
In the time before these types of wearables and mobile health applications existed, clinical trials could only be done in the actual clinic if not for the entire duration of the study, then at least for periodic updates for vitals and other health metrics to be collected. Now, that mobile health applications and wearables are in the picture, the individual metrics can not only be collected remotely, but are also available in real time. The metric data is coming in 24/7 during a study. This has the potential of uncovering more information, more efficiently and much faster than before. It also makes it easier for participants to join clinical trials since it is less invasive in their everyday activities and lifestyle. That alone can also make the data more accurate since participants sitting inside of a clinic might not be exhibiting "normal" behaviours. A big reason for the dramatic increase in clinical trial participation we have already seen is thanks to an application available on the Apple Watch called The Research Kit. With this app, Apple Watch users can download the clinical trial applications directly and the watch starts anonymously collecting their data immediately. The results have been nothing short of amazing:
*   John Wilbanks is the developer of mPower, a Parkinson's App for The Research Kit reported that, "After six hours, we have 7,406 people enrolled in our Parkinson's study. Prior to that, the largest study total was 1,700 people."
*   Bloomberg reported that Stanford University's cardiovascular trial attracted more volunteers in one day after releasing their MyHeart Counts App than it would normally acquire in a year. (Source:
ClinicalLeader.com
.)
The Research Kit for Apple Watch is only one example of the pioneering technology that is on the horizon for the clinical trial industry.This is just the beginning of clinical trial participation and a culture of healthier, connected users who are becoming more and more used to the idea of self-monitoring to keep up with their own health metrics and maintain a healthier lifestyle.