Written by Elliot Giakalis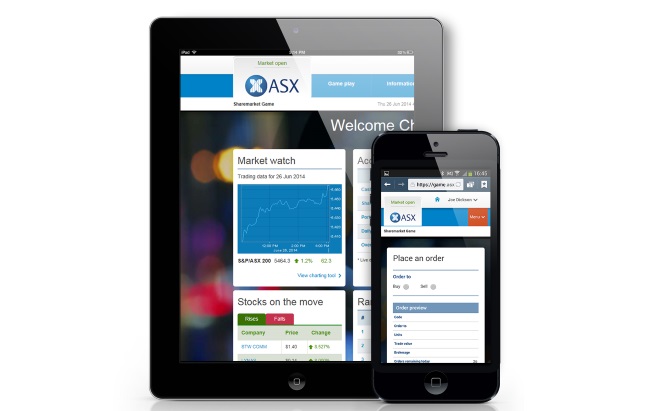 29 July 2014. Registrations open for the new and improved ASX Sharemarket Game  
For more than 30 years, Australians beginning their share investing journey have chosen the ASX Sharemarket Game as a way to become familiar with the sharemarket, while more experienced investors have used the Game to test various strategies.  
This year the Game is being sponsored by 'Grow by ANZ', and has been rebuilt from top to bottom. It features a new look, is mobile and tablet friendly, and has been extended to include all stocks in the S&P/ASX 300.  To add to the reality of the experience, it now also includes stop-loss order functionality.  
The fundamental principles of the Game remain, in particular the use of real companies, live prices and genuine market conditions.  
Head of Investor Education at ASX, Tony Hunter, said: "The ASX Sharemarket Game continues to be a great way for people to learn the language of the market and the dynamics of trading. By including all the companies in the S&P/ASX 300, people will be able to get to know and understand our biggest companies before they invest in the real thing."  
The Game is free and there are cash prizes for the first three placegetters, as well as a weekly gift voucher for the most improved player. Upon registration, participants are each given $50,000 hypothetical dollars to invest over a 14 week period. The winner will be the person with the highest portfolio value (cash and shares) at the end of the Game.  
A new league function also provides the opportunity to compete against work colleagues, friends or family, with members of your league to appear in league rankings as well as the national rankings.  
Registrations are now open until 6 August and trading commences on the following day. It runs for 14 weeks and finishes on 19 November 2014.  
For more information use this
link.
Source
Elliot Giakalis
Media and Communications Executive ASX