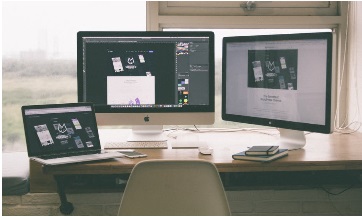 NEW YORK, NY November 26th, 2018 – "It should come as no surprise that consumers are shopping more online than ever before and that nearly all major retailers (80%) expect to see more sales this Cyber Monday than last," said Robert Passikoff, founder and president of Brand Keys, Inc.
www.brandkeys.com
, the New York City-based brand loyalty and consumer engagement research consultancy.
Cyber Monday To Subdue Black Friday
"
Earlier holiday shopping became the 'new normal'," noted Passikoff. "More shoppers (55%) indicated they shopped
before
Black Friday." Retailers have acknowledged these shifts in the consumer-shopping paradigm, and promoted 'Pre-Black Friday-like' sales. "We called it, 'Black November.'"
"Black Friday still represents a retail raison d'être, and even a 'tradition' or 'ritual' in some families, but it is fast becoming a relic of 20
th
century retailing," noted Passikoff. "Cyber Monday is taking over that role and will be reaping the benefits this year."
Which Online Retailers Made Monday's List
"Looks like the 'Usual Suspects' will be the beneficiaries of the expected Cyber deals and increased consumer traffic," noted Passikoff. Top retailers mentioned most by consumers as:
What Consumers Want
Consumer expectations for on-line shopping have increased more that traditional retail (28% versus 19%). "'Traditional' may be precisely the term for brick-and-mortar. While expectations always increase," noted Passikoff, "Consumers expect less from physical stores than online retailers." That noted, consumers are looking for retailers to deliver the following for Cyber Monday:
Easy-to-Navigate site 76%
What Worries Retailers
"With increased customer expectations and traffic, online retailers and sites are preparing for the challenges of 2018's Cyber Monday," said Passikoff. Retailers have four main concerns:
1. Avoiding website problems
4. Providing acceptable shipping options
Top 7 Tips for Cyber Monday
1. Have your gift list ready
3. Bookmark targeted websites
4. Track deals with Twitter or Social Networking
5. Access a price comparison tool, like PriceGrabber
6. Use a rewards credit card
7. Don't let the hype make you crazy. There will be deals right up to December 24
th
!
Brand Keys (
www.brandkeys.com
) is the only research consultancy that specializes in customer loyalty and consumer emotional engagement metrics that accurately predict
future
consumer behavior. These measures enable companies and brands to anticipate shifts in what has become a consumer-driven, rapidly changing marketplace. Survey was run from 10/20-10/31/18