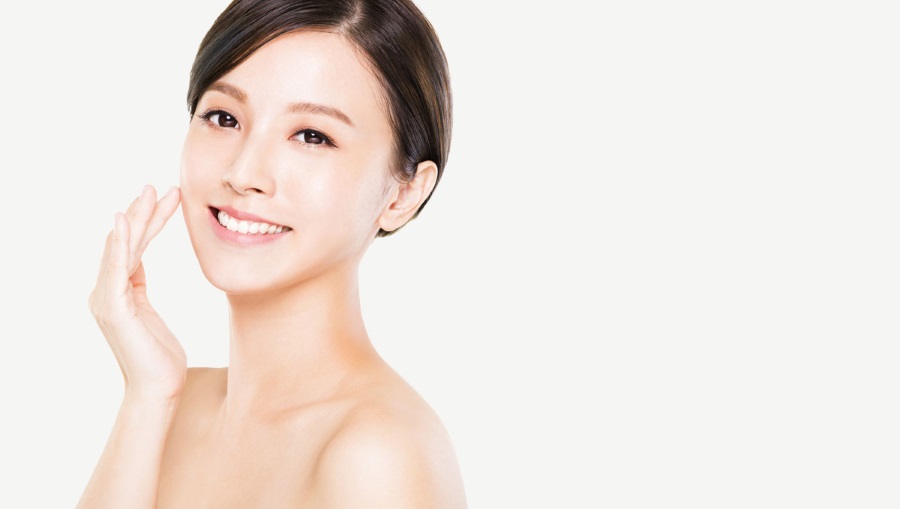 Esthemedica Smart Skincare Solutions for Bright and Youthful Skin 
Sets for Fast Expansion Across The World
BeautéScience EstheWhite and BeautéScience EstheShield oral supplements roused slew of media and medical practitioners' attention and countless new consumer sales since its launch
Singapore, 22 January 2019 – Establishing distributorship in 8 countries in Asia Pacific, namely Korea, Japan, Indonesia, Hong Kong, India, Australia, Vietnam and China, and generating USD 5 million sales in less than two years since its launch in 2017, Esthemedica is set to be the fastest growing Smart Skincare Solutions for Bright and Youthful Skin.
Esthemedica, an innovative skincare and premium medical aesthetics products distributor, has attracted a lot of local and overseas media attention since it has shared the research findings and reports of BeautéScience EstheWhite and BeautéScience EstheShield with more than 180 doctors and medical practitioners to date since July 2017.


Protects and Lighten from Inside Out
Its flagship products BeautéScience EstheWhite and BeautéScience EstheShield, combine science and nature to fight premature aging and pigmentation, with a comprehensive and effective one-step oral supplement solution to even-toned, radiant, youthful-looking skin for all women. When taken together, EstheWhite and EstheShield provide highest efficacy skin whitening and sun-damage protection round-the-clock and is the perfect complement to topical skincare.


Whitening with EstheWhite
EstheWhite's key active ingredient, PhytoflORAL®, is a patented innovative dietary supplement derived from a proprietary source of non-GMO tomato species that is rich in colourless carotenoids - phytoene and phytofluene. These specific carotenoids are known to lighten and even out skin tone by inhibiting constitutive melanin synthesis, shielding against harmful UVA and UVB rays and significantly increasing anti-oxidant processes. These colourless carotenoids do not bleach or stain the skin. Clinical scoring by the dermatologist had shown that 60% to 86% of the subjects' skin quality was significantly improved after 6 weeks and up to 90% of the subjects had improvement in skin dryness, roughness, suppleness, evenness and texture after 12 weeks. 
An additional ingredient in EstheWhite is L-Cysteine. It has been shown to prevent the production of darker melanin, stimulate the production of glutathione (an antioxidant), promote skin renewal and give skin its radiance and suppleness.
Benefits of EstheWhite at a glance:
Skin whitening by reducing melanin production
Prevents damage to DNA
Prevents skin collagen degradation
Enhanced whitening with L-Cysteine
Anti-oxidant
Protection against UVA and UVB rays

Sun Protection with EstheShield
EstheShield's core key ingredient is a natural fern extract (Polypodium Leucotomos), an extensively researched chemophoto-protective agent that has proven to protect skin from UV radiation and sunburn cell formation. The extract provides antioxidant properties to prevent free radical damage, which leads to long-term DNA damage and skin ageing. EstheShield is a high potency formulation (500 mg) designed to provide the highest level of protection.
Benefits of EstheShield at a glance:
Natural herbal sunscreen that works deep within skin where topically-applied products cannot reach
Prevents oxidative damage and premature ageing
Anti-oxidant
Inhibition of free radicals from UV radiation

Price and Availability
BeautéScience EstheWhite and BeautéScience EstheShield twin packs are available at more than 60 authorised clinics and hospitals, including Women's Centre of KK Women and Children Hopsital, at the recommended retail price of S$199 (before GST). Each bottle contains 30 capsules. For more information, please go to www.beautescience.com.
EstheWhite and EstheShield launches full-fledged in Hong Kong, Australia, and Indonesia in 2019.
About BeautéScience
BeautéScience is a brand for innovative skin and beauty supplements that believes beauty can be obtained through scientific innovations derived from natural non-GMO ingredients such as fruits, leaves and herbs. BeautéScience is marketed in Asia exclusively by Esthemedica Pte Ltd, a leading distributor of innovative skincare and medical aesthetic products and devices.
About Esthemedica
Esthemedica Pte Ltd is a leading distributor of innovative skincare and medical aesthetics products and devices of the highest quality and effectiveness that meet the needs of aesthetic professionals and consumers. We understand that aesthetic practitioners rely heavily on quality products to ensure optimal results and safety, therefore the products and technologies that we offer are always on the forefront of medical aesthetics trends.
Esthemedica is appointed as the skin care products sponsor and official beauty consultant for Miss World Singapore 2018.