Last week it was announced that this generation of people are the first generation to know that their actions are destroying the planet. That is a large fact to consider and one that should be forcing more people to act than ever before, but the question is: will this fact make people act?
There is a common misconception that problems related to pollution of the environment are largely linked to domestic life. However, that is not necessarily the case - many businesses are currently damaging the environment in a number of ways.

Currently, the topic of industrial waste management is a popular one, with
many businesses
striving to find new ways to handle the management of their industrial waste without further harming the environment.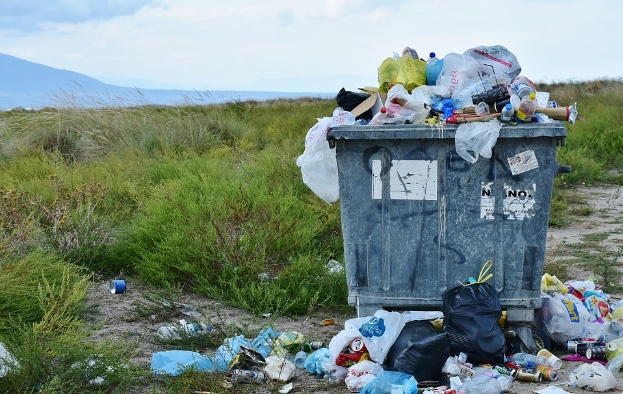 What's interesting about this topic is the fact that the global industrial waste management market is actually an extremely profitable market to be in, and held a market value of $474,179.9 in 2017, with it being anticipated that by 2026, this will expand to a CAGR of more than 10.6%, as stated in a new report called 'Industrial Waste Management Market – Global Industry Analysis, Size, Share, Growth, Trends, and Forecast, 2018–2026' which has been put together by Transparency Market Research.
Companies in many industries are also operating to develop new and sustainable solutions to better manage their general waste. The construction industry is an industry that creates a large amount of waste, which is why this industry is attempting to find a better solution than the ones that are already in place.

For example, one ton of cement creates one ton of carbon dioxide being released into the atmosphere. However, the good news is that there are steps that can significantly lower the carbon footprint of this industry alone.
Whereas for industrial factories that create a large amount of hazardous waste material, there's a concern relating to where that material is going - usually, this is either into landfill or into the ocean, causing a serious pollution problem. However, there is a solution to these issues, which is responsible for
hazardous waste disposal
- there are a number of specialist companies that offer this service, and yet not enough businesses are taking advantage of that fact when they should be.

Out of all of the concerns relating to industrial waste management, plastic is one of the largest concerns, with experts warning that the planet's oceans are drowning in plastics. While there are various companies attempting to combat plastic pollution, such as through initiatives to turn unwanted plastics into new, useful materials, such as a new form of tarmac for roads, plastic pollution is still a serious issue.
In order for the environment to stop being harmed by industrial waste and business waste, changes need to be made in regards to how these issues are being handled on a day to day basis, with new laws and legislation put in place to ensure that every company knows what is expected of it in regards to more effective waste management.
Photo source: Pixabay