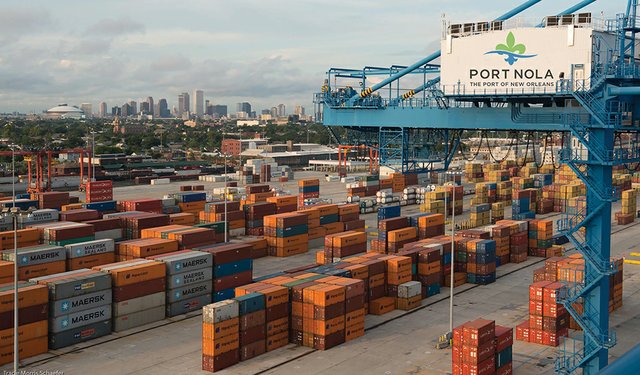 International shipping is an important aspect of any e-commerce business. The Internet eliminates geographical barriers between you and potential customers, and international shipping enables you to fully benefit from this by providing a way to send your products to customers overseas.
However, as with other business processes, shipping can leave your business vulnerable to loss of income when done incorrectly. Fail to spend enough time and effort learning how to pack, label, and go through the shipping process properly, and your e-commerce business will be sure to suffer.
To help you identify the potential obstacles in the international shipping process, here are the top five mistakes you should avoid at all costs when shipping to the United States:
Failing to verify the address
The address serves as the main point of reference shippers use to do their job properly, so make sure you always verify it before labeling the package.
Of course, this task is not only limited to double-checking the address the customer gave you to see if it is complete and correctly written. You must go the extra mile and find out whether such a place actually exists through various verification processes and software. After all, customers can make mistakes, too, especially when feeling a rush of excitement over purchasing highly desired items.
Writing the address by hand
While it can be a good idea to add a personal touch to your packaged goods, writing your customer's address on the label for shipment by hand is not recommended for the following reasons:
Labels must be legible. You have no way of knowing whether your handwriting can be clearly read by every single person who will be handling the package, so it is best to use computer-printed labels to avoid any problems.
Labels will appear dirty or unprofessional if there are misspellings and erasures.
Writing each label by hand can be time-consuming.
With your customers' pertinent information clearly printed on each package, you will ensure that everyone gets their orders without any hassles.
Being unaware of customs regulations
The destination country's customs policies are some of the most crucial details you need to learn about when shipping overseas. No two nations have the same policies and requirements, so make sure you double-check them before setting your customers' expectations and proceeding with the shipment. Determine if the item can be sent to your client's country by verifying its specific customs rules and regulations.
In some cases, packages do not arrive at their destination because they lack the necessary documentation. Some items, on the other hand, are not accepted as they are prohibited from entering the country.
Restrictions and Prohibited Items
Before shipping goods to the U.S., you need to check the list of prohibited items and restrictions set by the Customers and Border Protection (CBP) under the Department of Homeland Security.
Basically, items that endanger human, animal, or plant life, as well as those that can potentially cause national security risks, are prohibited from being shipped to the country.
Some items that are covered by this restriction include:
Firearms
Certain vegetables and fruits
Animal products
Animal by-products
Some animal species
Improperly packaging and labeling goods
Packaging and labeling are two important aspects of international shipping that you also need to learn about.
Safe packaging will ensure that the products arrive in one piece to your intended receiver. You have to consider that the package could potentially go through rough handling, and take precautionary measures to prevent damage, such as using bubble wrap or foam peanuts. Labeling the package according to the way it needs to be handled will also help, especially if you are shipping breakable items.
It is also important that you know what information to put on your package label, especially when it comes to the sender's address. In some cases, the country of origin may not be the same as the country of purchase.
In the U.S., you can use the Customs Regulation Electronic Code to make sure that the labeling complies with their policies or to determine whether your package is among those regarded in the J-list exceptions.
If you must reuse boxes, make sure that no previous markings are visible as these may confuse the courier and cause them to make a mistake. Erase or cover them such markings, if necessary.
Picking the wrong shipping company for the job
Different international couriers will have varying degrees of experience in catering to specific locations. Make sure you choose the right one for each of your shipments.
There are shipping companies that have established connections with customs in certain countries that could help expedite delivery of your parcel. Hiring them will ensure that your products arrive at their country of destination in a timely manner.
Ship Goods with Confidence
Having a reliable international shipping partner is one of the best ways to keep the cash flowing into your e-commerce business. However, you must also do your part in helping your business achieve success by avoiding potentially disastrous mistakes like those mentioned in this article.
AUTHOR BIO
Toby Edwards is the CEO of Shipa Freight and is based in Dubai. Shipa Freight is a new online platform powered by Agility that makes it easy to get air and ocean freight quotes, book, pay and track shipments online. Shipa Freight empowers small and medium-size businesses, taking the complexity out of International Freight Forwarding, making it easy to manage legal, regulatory and compliance issues, and offering convenient ways to pay to move their goods.