We all walk around with a device in our pockets that are capable of things that go way beyond just calling someone. They are little entertainment and communication devices that have shaped our daily routines and lives. Some people might remember the image of a late 80s businessman with a giant cell phone walking around on Wall Street. Well, that has become a reality that has spread like wildfire, sans the gaudy business suit and giant phone. The mobile phone is less a novelty, more a commodity. But it's more than just something you know have, as in a passive object. It has transformed our behaviors.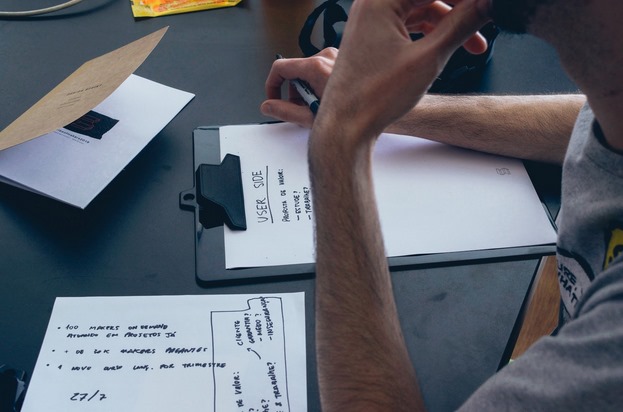 Some research would claim that we interact with our mobile devices first as we wake up and last as we go to sleep. And in between those moments, we have 100+ interactions throughout the day. In many ways, mobile phones are as liberating as they are a new form of imprisonment of the human condition. How many of us have found themselves browsing our phones on the toilet? Regardless of which side of this discussion you fall (maybe even both) there is no denying the impact mobile phones had and will continue to have in the years ahead. Even more so, with mobile phones being such an integral part of our lives, we seem to take any opportunity we can to use it. If you look at a bus, train or metro full of people, you would most likely be looking at people fixated on their mobile phones, with just the reflection of the screens in their eyes. Anecdotally that notion seems to have legs, but even more so, companies are responding to this shift in behavior.

As the devices become more powerful and gain functionality through apps, there is a possibility that having a regular PC or laptop for general usage might be a thing of the past. Therefore, companies are putting more and more emphasis on making sure they are ready for this movement that has been gaining traction of the years. This could mean that companies are looking how they can transform or tweak their business to sensibly co-exist in the app-based world, for other companies it means simply that they need to adapt their website to smaller formats other than large screens.

And it's not so much just scaling up or down that needs to happen, there is so much more involved. Making the step from designing for a desktop or laptop to a mobile device is not insignificant. You must think about readability and user interaction with the page or app itself. There is also the element of considering different end users. There is a whole science and art involved in making sure your website or app is as good as it can be. No wonder most companies would hire a UX design agency to take care of this.

And even beyond UX, businesses are transforming to find ways to be more mobile themselves, or, if you flip it around, more footloose and less sunk in brick-and-mortar. This means finding and connecting to end-users on the consumer's terms. This means 24/7 availability of customer service (or whatever equivalent that is sensible). Or being able to chat with the company (preferably with a person or very advanced bot), being able to log in quickly with their chosen device (e.g., fingerprint), or be able to make easy connections from your business to other apps they might be using (think boarding passes and Apple Wallet).

Mobile affects any business that is selling something. If you run a restaurant, mobile is how people decide where to go to have lunch and dinner. If your business is self-storage, people are now reserving storage units online, after they've loaded up the truck with boxes. This might be while they are already driving around looking for a facility. If you're a bank or other financial provider, the reality is that people want to do more with your mobile app, than just check their balance. People are using mobile devices to do everything they do, and if there is something they can't do on their mobile phone, they're frustrated and ready to leap to the first offering that comes along. And that is really the crux of it, which you see specifically well looking at the rise of Fintech. Consumers have already changed their behavior and expectations; they are just waiting for companies to catch up. And if you don't make that effort, you are going to go the way of the dinosaurs.