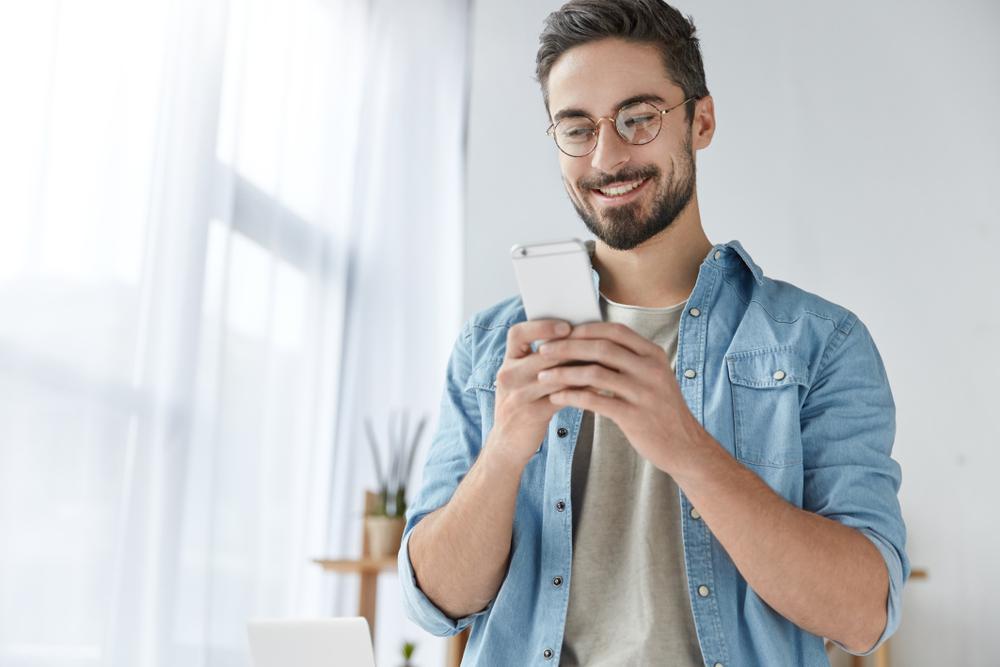 Over the last few years the self-care movement has become incredibly popular thanks in part to social media and the rise of influencer marketing. These channels focus on making self-care a bigger part of our daily lives, helping us stay centered and attentive to our physical and emotional needs.
One of the major themes of the self-care movement is that it's not the same thing for everyone. Some people like to unwind by going out for a run, while others show self-care by meditating or treating themselves to a facial.
Even though this idea of self-love and care isn't necessarily new, we've seen a bunch of cutting edge tech products develop thanks to this trend. If you're looking for new ways to elevate your self-care game, take a look at these 4 amazing products.


1) Mood-tracking apps
One of the most important parts about curating a self-care regimen is to be more mindful of your self-care every day. Now, you don't have to buy a face mask every night of the week to show yourself love, nor do you have to buy expensive skin care products to feel confident. Implementing little things in your daily routine can be far simpler than making grand efforts.
With a mood-tracking app, you can check in on your feelings, identify triggers, and even write journal entries that will ultimately improve your self-care plan. Daylio is a popular mood-tracking application that allows users to rate their moods and notate their daily activities to get insight into things that make them feel good (like exercise or cooking) and things that might make them upset (like bad traffic). Knowing and tracking this information can help you create habits that will hopefully shift your overall mood for the better.


2) Aura Cameras
If you're in search of an introspective way to express your self-care, an aura camera just might be the right fit for you. Aura camera technology is rooted within the findings from Russian engineer Semyon Kirlian and his wife Valentina Kirlian. In essence, the two found that the photography they were practicing could provide psychic insights that could help the individual get more in touch with their spiritual energy.
Aura photography, also known as Kirlian photography, has become increasingly popular due in part to the self-care movement. Some of the benefits aura camera users have found include:
Ability to visualize energy and chakras

A way to monitor imbalanced energy

Deeper understanding of self
If this sounds like a method of self-care you need in your life, check out these aura cameras for sale.


3) Daylight lamps
Seasonal changes are among the biggest sources of depression, specifically a lack of sun. In fact, sunlight is the biggest source of Vitamin D which has been proven to be a mood and immunity-booster. Seasonal depression is most common in areas where sunlight is scarce, such as the Pacific Northwest.
There's an easy fix to this phenomenon: get more sun. But that's easier said than done when you live in an area like Portland or Seattle, and taking monthly vacations just isn't feasible. Thankfully, there's some tech that's here to help. Daylight sky SAD lamps mimic sunlight to help boost your mood and treat seasonal depression.
You can turn your lamp on throughout the day to bring light into your space or even spend extended periods of time relaxing right next to it. This addition is a great way to implement daily care into your life.


4) Self-care subscription boxes
If you want to show yourself a little extra care, consider signing up for a monthly self-care subscription box. There are many different brands out there to choose from, including TheraBox, a company that uses the expertise of clinical therapists to craft their monthly boxes.
Each month is different, but some of their boxes include items like the following:
Tea

Face masks

Candles

Aromatherapy oils

Bath bombs

Journals

Key Takeaways
There are many ways to express self-care, so what might work for someone else may not be the best solution for you. Use these tips as a guide to explore the world of self-care technology. Have any self-care tips of your own? Share what your body and mind respond most to in the comment section below!