Written by

Brandi Neal, Senior Manager, Networks Communications YPO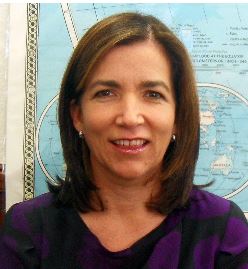 When The Deal Network unanimously honored Sarah Mayo (YPO Sydney) for "Best Deal of the Year" at its inaugural contest at the Melbourne Global Leadership Conference, no one was more surprised that Sarah herself.  

 When I wrote my pitch and hit the 'send' button I thought, 'Oh no what have I done?' I imagined it was going to look insignificant relative to what I imagined were much bigger and bolder transactions. I mean…it's not a very sexy deal, it's just a nice story."

Sarah's "nice story" was titled, "How Do You Get a Large Multinational to Buy What They Probably Could Just Take?" It told the tale of her family's third-generation business – The Mayo Group – importers and distributors of specialized medical devices and hardware products. While the family wanted to retain the hardware arm of their business, for various strategic reasons they felt the time was right to sell the medical device business.

"As an importer, when your business entails representing other people's brands, the biggest fear is one day a manufacturer changes direction and wants to be direct in a market," says Sarah. "The challenge we had was that as a significant portion of the revenue came from one supplier and our concern that any other buyer would want certainty from that supplier, which was something they may have been reluctant to give. We felt we only had one buyer and then had to demonstrate the value creating reasons the supplier should acquire the business."

During these years of considering, planning and negotiating, Sarah found solace in her YPO forum, first discussing strategy with her peers and then ultimately, lessons learned.

"In forum, I discussed all the things I learned never to do again," says Sarah. "The contest gave me the chance to tell the good side of the story." Sarah pauses, considering the lessons learned from the award itself. "Personally I think women can often be much harsher critics on themselves than men, always focusing on how they could have done better; that's why for me as a female leader, participating in the competition was a great way to recognize all the good things I had done leading up to and during the transaction."

Traditionally, Australia has been one of the slower countries to close the gender pay gap and promote workplace gender equality. In recent years, as globalization has created an awareness of the benefits regarding gender parity, the country has made steadfast commitments to moving forward. With major investments in targeted programs, Australia has begun promoting women's economic, decision-making, leadership and peace-building empowerment as well as making great strides toward ending violence against women and girls. 

"I feel that in Australia we are on the cusp of very exciting times," says Sarah. "We are moving away from the topic of gender being promoted only by women, to more of a general conversation men themselves are championing."

As a female business leader of a family-owned company, Sarah may have been able to circumvent much of the typical gender discrimination inherent in moving up the corporate ladder (although she does have three brothers and is the fifthof six children), but that doesn't mean she is unfamiliar with the effects.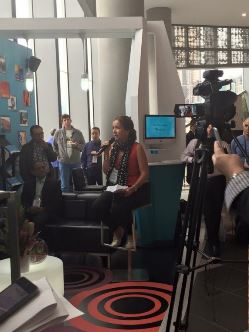 "We're in the hardware industry so we're in quite a blokey world," says Sarah. "As a female in that world you notice gender discrimination more in specific individual cases. The good news though is particularly in the area of board diversity, boards are recognizing that at least half of their representation can and should be women. Discussions about the importance of gender equality are now being embraced and encouraged regularly in organizations."

Current YPO Sydney (and first female) Chapter Chair, YPO member since 2002 and WYN member since its inception Sarah's ability to leverage the organization's various inspiring peer-to-peer networks has helped keep her inspired.

"To be part of a network of super impressive female CEOs is inspirational," says Sarah. "It is great to connect with other female leaders with whom I can share experiences and also learn from."