More and more people are struggling to recover and gain back their independence after being in an accident. The rates of post-traumatic stress disorder and post-accident injuries are through the roof. There are so many lines of research underway in an attempt to pinpoint best ways for people to deal with their accidents, from pets helping with mental health conditions to appropriate accident after care. If you have recently been injured in an accident and are suffering ongoing side effects then you mind find the following advice helpful. Remember that you should always consult your doctor if you have any doubts about your health, but you are not alone in your suffering and there are many successful routes to recovery.


Seek Medical Advice
If you are ever in an accident and think you have suffered any type of injury you should seek medical advice as soon as possible. Look into local accident care, where certified physicians and practitioners will be able to provide you with a thorough examination. They will be able to recommend the correct medication and therapies for you, so that you can recover quickly from your injury.


Talk to Your Employer
Heading back to work after an accident can be overwhelming and stressful; don't force yourself to go back to work if you don't feel ready get back into the swing of things. Your doctor should be able to provide a note to your employer, which explains the reason why you can't return to work after your injury. A gradual return to work is sometimes the best way to reintroduce work back into your life.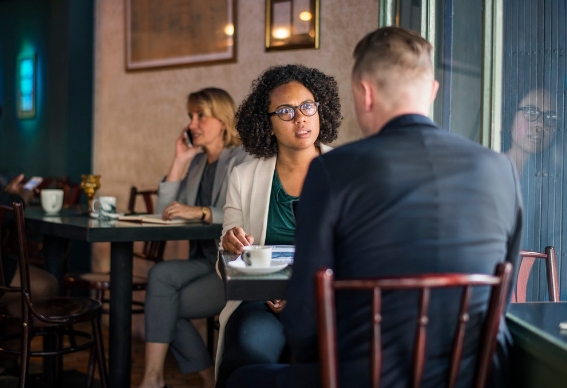 Tell Your Family and Friends
You might want to inform your close family and friends if you have been involved in a serious accident in which you need to take time out to recover from. They might offer to help you out with your day to day chores at home, as well as helping you out with groceries or childcare. Try not to shut people out of your life when you are trying to recover; it can feel pretty isolating but talking always helps.


Adjust Your Lifestyle
When you are in recovery, you can't always partake in all of the activities you are used to doing. You might need to adjust your lifestyle, such as reducing your sporting activities, cutting down on working hours and doing more physical or mental therapy. These changes can sometimes come as a shock to the system, but it is very important you don't overwork yourself during the recovery process.


Claim Compensation
If the accident wasn't your fault, you should certainly seek out legal representation in order to claim the compensation you deserve. Suffering from an injury is painful enough, so getting even a small financial gain from your accident would probably make the world of difference to your life. Find an attorney that is willing to fight your corner through thick and thin; you will come out on top for sure.


Consider Therapy
Whether you are suffering from PTSD or physical injuries are getting in your way of playing sport or even walking, you should take up some sort of therapy. Talking about your problems or attending regular medical appointments will get you back on your feet again, whether that is physically or mentally.


Take Time to Recover
Be patient with yourself and allow plenty of time for a full recovery. You will never get better if you rush the process, so try and be driven, motivated and persistent whilst you get better.
You could find yourself in a serious accident at any time in your life, so you should always be prepared for the worst to happen. Obviously, you cannot be afraid to go out and live your life to the fullest, but it is useful to know the steps it takes in order to recover fully. Perhaps your close family member has suffered from serious trauma and you want to equip them with the correct advice to help them on the road to recovery. You are often bombarded with so much conflicting information when you get into an accident; legal teams can hound you and your work could be pressuring you to come back sooner than you would like to. Make sure you do whatever feels right for you and don't let anybody pressurise you into doing anything you aren't ready for. A couple of these ideas could help you, a friend or family member out after an accident of any kind.