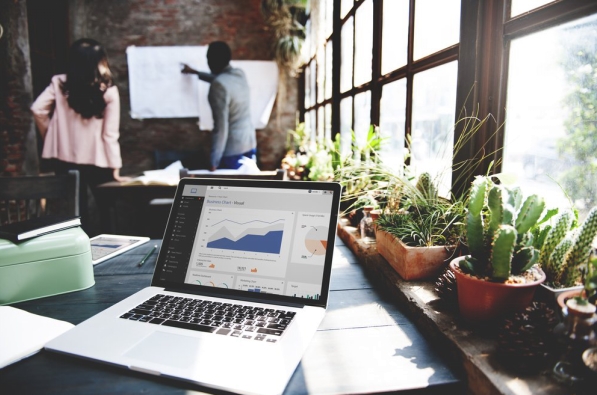 Working from home has numerous benefits related to having flexibility over your work environment and schedule. For those with families, remote-working affords you the opportunity to be more in tune with the lives of your children. For those single professionals, remote-working can provide you with the flexibility and freedom to work with a variety of businesses and clients.
However, being cooped up in the house all day is not very conducive to making the types of connections that can help build a business. Furthermore, working in isolation prevents you from getting your hands on industry information relevant to your trade. The coworking space, alternatively, can provide you with both a workspace and valuable social interaction that makes work fun and engaging.
Keep reading below to learn how coworking can be your answer to workplace social isolation.


Engaging In Your Work Environment
Australians are known for their gregarious approach to social relationships, and this is also true of work relationships. It seems counterintuitive then for a professional to secret themselves away from the rest of the business community. Coworking communities remove the isolation that comes from working alone by providing a workspace that encourages social engagement.
The two main areas that promote social interaction are the hot desk and the dedicated desk. Hot-desking places you at a table with other professionals, which provides you with many opportunities to network. While the dedicated desk provides businesses with more privacy, professionals can still find the opportunity to talk up their business ideas while at work.  One coworking space - Servcorp Australia - is a great example of the way many of these fit outs operate.  


Finding Community
One of the reasons why coworking can be a solution to working alone is there is an emphasis on community, whether working in Sydney, Melbourne, or any other large city. The unique characteristic of coworking is that each office is different from each other. Much of this has to do with the fact these communities are given autonomy over the mission that drives the workspace.
For this reason, you find all types of spaces that cater to specific industries or modes of thinking. More importantly, these spaces encourage social interaction by holding events that help build the mission of the community, whether these events are formal or informal networking events. In fact, some of the better coworking spaces place emphasis on getting its members to participate in their community by holding social functions.


Promoting Collaboration
In one room, you can find a diverse array of industries working side-by-side. For people who choose coworking, it means having access to a wealth of information. The various industries that occupy a building are an encyclopaedia of industry information for start-ups and other self-employed professionals.
This diversity is important because it provides your business with connections and more importantly referrals. Furthermore, through daily interaction, professionals and businesses build connections and relationships that eventually lead to collaboration opportunities. For businesses who want to raise their visibility in the community or those who want to improve their chances of business growth, the coworking community can be the foundation for these activities.


Finding Mentoring Opportunities
Mentors are another resource that makes coworking worth the investment. Traditionally, mentors serve as both resources and guidance in a business climate that is difficult to navigate. Having some who can show you the ropes in many ways can alleviate some of the problems and stresses of running a business. Ultimately, the mentoring relationships that develop from coworking can be a complement to other relationships developed in the space.
Alone But With Company
Coworking is more than a trend today because the focus of this workspace is to help professionals find community. While working alone has its many benefits, the coworking space can, in a natural environment, provide you and your business with the type of support that helps grow business. With a mission of using community to nurture industry, your coworking space can move you out of the doldrums associated with working at home and alone.