It seems that a day does not go by without news of a threat or a breach. Cyber security has, undoubtedly, become one of the biggest threats to the Nation's economy, security, and public health and safety. It also poses a severe reputational and financial risk to companies while also impacting their bottom line. Reliable functioning of critical infrastructure is, therefore, vital to the economic and national security of all countries, from Australia to the US.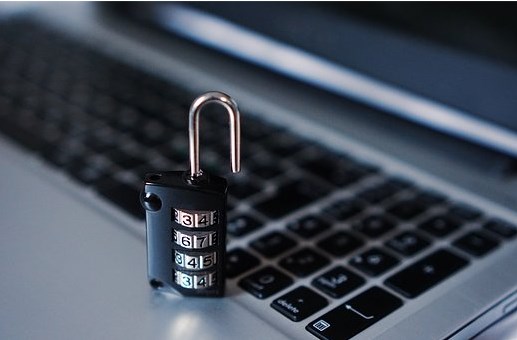 With that in mind, in this post, we are going to take a look at the NIST CyberSecurity Framework and their strategies for managing information risk. This is something that has been put into place in the United States. However, it is something that companies and organizations from all around the world should take inspiration from in terms of managing their own risks.
What is the NIST Cybersecurity Framework (CSF)?
In February 2013, the President issued Executive Order 13636, which is "Improving Critical Infrastructure Cybersecurity." This is a policy that is designed to enhance the resilience and security of the Nation's critical infrastructure. It also has the purpose of maintaining a cybersecurity environment that encourages economic prosperity, innovation, and efficiency while promoting civil liberties, privacy, business confidentiality, security, and safety. As part of this policy, the development of a Cybersecurity Framework that was risk-based was called upon. This is the NIST Cybersecurity Framework (CSF). While it was announced five years ago, as you know, these things take time to implement and they change all of the time, so we are going to look at how this framework works and you can use it today, whether in Australia, America, or running a global business.
This Framework contains the best risk management practices and principles for all organizations, no matter their size, their cyber level of cybersecurity sophistication, or the degree of cybersecurity risk. This will help all companies and organizations to improve the resilience and security of their critical infrastructure.  
Risk management in the context of NIST CSF
All companies need to have a risk management policy in place. This is the continual process of identifying risks, assessing them and responding to them. Organizations need to understand how likely it is that an event is going to occur and the impact of the said event if they are to manage risk effectively. Organizations will then be able to use this information to decipher the level of risk for the delivery of services that is acceptable, and they will determine their attitude towards risk tolerance.
Risk tolerance is of paramount importance. By understanding this, organizations can then prioritize their cybersecurity activities, which will enable them to use their budget more wisely by making informed decisions. Of course, one organization may choose an entirely different path to another. There are numerous ways to handle risk, including avoiding risk, transferring it, mitigating, and accepting the risk. This all depends on the information gathered earlier.
The Framework is designed to enable organizations to dynamically choose and direct improvement in cybersecurity risk management for ICS and IT environments. How does it do this? Well, within the context of NIST CSF, risk management processes are used to give organizations the ability to inform and prioritize their decisions when it comes to cybersecurity. The validation of business drivers and recurring risk assessments are supported to assist organizations with selecting target states for cybersecurity activities, which reflect their desired outcomes.
Overview of Framework Core
The Framework Core is a set of cybersecurity activities, desired objectives, and applicable references. The Core presents practices, guidelines and industry standards in a way that enables cybersecurity activities and outcomes to be communicated across the organization, from the executive level to the operations level. There are five functions, which are continuous and concurrent, that make up the Framework Core. These are as follows:
-    Identify – Manage cybersecurity risk to capabilities, data assets, and systems by developing organizational understanding.
-    Protect – Ensure delivery of critical infrastructure services by developing and implementing the appropriate safeguards.
-    Detect – Identify the occurrence of a cybersecurity event by developing and implementing the appropriate activities.
-    Respond – Take action regarding a detected cybersecurity event by developing and implementing the appropriate activities.
-    Recover – Reduce the impact of a cybersecurity event. Restore any capabilities or services that were impaired by developing and implementing the appropriate activities to maintain plans for resilience.
These functions offer a strategic, high-level view of an organization's cybersecurity risk management when they are considered together. This is across all levels, from data centers to those using telemedicine in a healthcare environment. Within each function, there are underlying key categories and subcategories.
Strategies to use the NIST
Now let's take a look at how you can use the NIST CyberSecurity Framework to the benefit of your organization. Follow these four basic steps:
Use a tool for basic review of cybersecurity practices – The first thing you need to do is review your current cybersecurity practices. You cannot move forward without establishing where you are at present. Conduct an in-depth analysis regarding the cybersecurity procedures you currently have in place and find out just how effective they are in protecting your organization.

Integrate CSF to improve existing processes – Now that you have an understanding regarding your current cybersecurity practices, you need to integrate the CSF so that you can boost your performance. Take note of the five core elements of the framework when doing this.

Establish a cybersecurity program from scratch – Now, you need to bring them both together to create a unique cybersecurity program for your business. Make sure that you have effective processes in place for the identification, protection, detection, responding, and

recovering elements

. Remember, you cannot achieve this without having a full understanding of the level of risk something holds and your organization's attitude to risk tolerance.

Use a tool to communicate cybersecurity to external stakeholders – Cybersecurity is of paramount importance for all organizations today. It is not something that can simply be brushed under the carpet. You need to have a tool in place for updating all external stakeholders regarding your entity's cybersecurity.
Hopefully, you now have a better understanding of the NIST CyberSecurity Framework, and the different strategies you can use to manage information risk under this framework. If you follow the advice that has been mentioned above, you can reduce the risk of a cybersecurity breach at your business or organization while also making sure you are adequately prepared if the worst does happen. This is something that companies and organizations need to do all around the world, as the threat of a data breach is extremely high today.