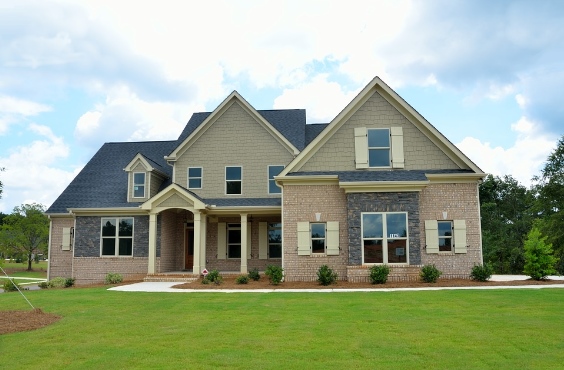 Buying a house has to be one of the most exciting and big decisions we make in our adult life.

When we become an adult it is always a great idea for us to get our own living space because it will give us the independence we need to live our life the way we want to and it will also allow us to plan properly for our future. If you are looking for some tips and tricks for buying your first home this year, let us help you and give you some tips to make the process easier for you this year.


Save more than you need
When you want to buy a house for the first time it is understandable that you might have a target value in your mind to save up which simply includes the deposit plus a little extra to keep in your account. But the important thing or you to remember is that buying as house has a lot more costs to it than you would initially think and it is crucial for you to save much more than you think you are going to need. Remember that as well as buying a house you will need to think about furniture and you might also want to repair or decorate some areas.


Speak to an advisor
If you are new to buying a house and you want to get some real advice, you need to speak to a mortgage advisor as well as speaking to your family and your friends. When you look at the plethora of
homes for sale
in your local area it can sometimes be hard for you to sort through the wheat from the chaff and this is where a professional can come in and give you some guidance and help. They will be able to look at your salary and the money you have saved and help to give you an idea of the budget you will be looking at as well as the term you could be best off taking for a mortgage.


Understand the other fees
There is much more to buying a house than paying the deposit, signing on the dotted line and then moving in and paying every month. If you want to buy a home there are many more costs you have to think about and all of these will impact the price of home you are able to afford. Some of the extra costs you will need to pay will be solicitors fees for creating and circulating your contract, stamp duty and
land tax
for your new home, and home insurance which is an essential requirement for you to have when you set up a mortgage. After this you will need to have money aside for any repairs which are needed and you might also want to make sure you have money to decorate and make the home your own before you settle in.


Get an agreement in principle
Before you are able to apply for a mortgage and have in accepted, you need to first get an agreement in principle to prove how much you are able to afford for a home. You can do a calculation for this with any lender online and it will take your salary into account as well as your monthly expenses to decide how much you would be able to pay each month for a mortgage.

Research your area
When you decide to buy a home for the first time one of the things which you need to decide is where exactly you want to move to. Most of us usually will stay in our own home town when we buy our first home to be close to family, however if you have a job open up elsewhere it might be that you need to move further a field. Make sure that you take a lot of time research the area you plan to move to and think about things such as the crime rate in the area, the schools and amenities available to you and the transport links so that you can reach work. This is super important for you to do and it will allow you to buy a home safe in the knowledge that it is a safe area for you and your loved ones.

Do a drive-by
When you have looked at a few houses and you have a list of possibilities for viewings, don't book a viewing right away. First of all take an evening to drive to each of the houses on your list to see what they look like in real life and where they are. Doing this will allow you to see the light and space around the home, the kind of parking and traffic in the area and it will also allow you to think about the safety and security of the neighbourhood. Make sure to visit once during the day and once at night so you can see if there are any teenagers or unsavoury characters who hang around the area.

Go for viewings
Once you have carried out a few drivebys and narrowed down your search to the final few options, it is time for you to
book some viewings
and see the inside of the houses for yourself. It can be a good idea to have one viewing on your own to start with, and if you like what you see, bring a parent along for the second viewing so that they can spot any issues you may have missed in your excitement.

Offer below the asking price
When you are happy with a house it is time to offer a price, and when you are offering for a home it is always good to start a little below the asking price. Not only does this give you a chance to grab a bargain on the home, but it will also allow you to see how desperate the owner is to sell up and move on. If this first bid is rejected, go up by a little bit more and offer again. It's ok if it takes a few tries, you will get there eventually and you'll have your new home in no time.