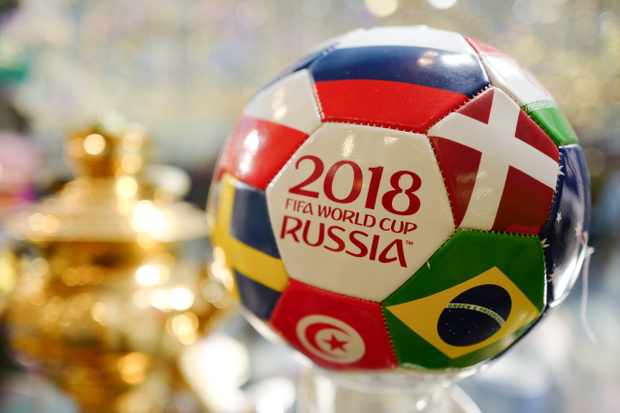 It's hard to comprehend how truly massive the World Cup is. Few events bring international attention that's even in the ballpark of what the World Cup offers. With worldwide reach comes the opportunity for brands to connect with audiences on a huge scale.
People love football, it's the most popular sport in the world, and so it's no wonder that sponsorships and endorsement deals can be major victories for teams, athletes, and companies alike.
Even when the World Cup isn't taking place, there are still plenty of people watching football on a regular basis, and many brands that take advantage of the goodwill that exists in this sport, and the opportunity to capture some of that shine.
The World Cup is hosted by FIFA, and FIFA's partners include brands like Coca-Cola, Adidas, Visa, and Hyundai. Along with those very recognizable brands, other major sponsors include Wanda, Gazprom, Hisense, Mengniu, Vivo, and more. Not surprisingly, the sponsors coming out for the World Cup represent many different countries from around the world – not just worldwide brands like Coca-Cola – but companies that target more specific markets, too.
Besides a love of football, something else that is universal around the world is cracking open a cold beer while watching a big game. As such, it shouldn't come as much of a surprise to learn that Budweiser is another one of the massive sponsors of this year's World Cup in Russia.



What Happens When You Sponsor the World Cup?


Many sponsors will have their logos appear alongside the field, which can be amazing if they're included in a highlight that gets seen millions of times, but it can also leave their brand in the background of disappointment for the fans of the losing team. None the less, the exposure is very valuable, and it's one of the most sought-after advertising opportunities in the world.
The advertising and sponsorship rates for the 2018 World Cup in Russia have reportedly been lower than in the previous World Cups, which is believed to be due to scandals involving FIFA and corruption. However, new opportunities are opening up as football gains popularity in the massive Chinese market, which is only going to lead to more giant Chinese brands looking to become a part of it all.



What About for Smaller Brands?


For Budweiser, Visa, Adidas and other huge brands that can afford to team up with the World Up, it's a great opportunity to further increase their footprints. For smaller companies that can't afford the huge costs, there are other options in other leagues that more and more brands are taking advantage of.



Endless Opportunities for Partnerships


From a local hardware store that might sponsor a team that the owner's kid plays for at the local community club, to other businesses that fit closely with the game – like casinos, for instance. Gambling goes hand in hand with sports for many people, so it only makes sense for online casinos to find teams they can sponsor.
Betway signed a 3 year, $28 million dollar deal with West Ham United of the Premier League. When fans of this team want to wager, this is the first place that will come to mind during a game.
Bet365 bought the naming rights to the stadium where the Stoke City team plays. Naming rights are very valuable, since the name of the stadium will constantly be referenced among fans, the media, broadcasters, and many others.
LeoVegas is the Title Partner and Shirt Sponsor of teams at the Brentford Football Club, and also the Norwich City team.
With so many teams in countless different leagues playing at all levels, there's a whole world's worth of sponsorship opportunities out there for brands to connect with the engaged fans of their favorite teams.
From small local businesses, to drink companies, sports betting sites, clothing brands, sports equipment makers, and more – there are a lot of win-win situations to be had. It isn't always easy to measure the results of this type of advertising, but clearly these brands are thrilled with the results since sponsorships continue to roll in for football teams and every other sport under the sun.