In the state of Hawaii, fishing is far more than just a simple hobby. In fact, the practice goes back hundreds of years and is deeply rooted into Hawaiian culture as one of the islands' primary food sources ever since they were first occupied.
Today, many Hawaiians, especially those that are part of the native community, still rely on the ocean for their daily survival and as a way to perpetuate their ancestral lifestyle.
Fishing in Hawaii is also a time-honored way for people to relax and spend time with family and friend, all while enjoying the thrill of the catch. Just keep in mind that in Hawaii, fishing is not just a popular past-time, it's also an important aspect of the State's way of life. Therefore, it's important to approach the fishing in the area with a certain amount of respect.
And, what better way to respect the sport than to know and understand the local rules and regulations surrounding the sport. With that in mind, we've put together this insightful guide on fishing in Hawaii.
Read more Hawaii fishing tips here.


Hawaii's Fish Licensing Regulations
One of the best things about fishing in Hawaii is that you can choose from either fresh or saltwater fishing. Just keep in mind that there are different laws and regulations for both.
You're not required to carry a fishing license for any type saltwater fishing. However, if you plan on hitting up any of the best freshwater lakes on the islands, you will need to purchase a license before casting your line.
Licenses can be purchased quickly and easily either online or at many of the different fishing shops on the Islands.


Regulated Fishing Zones and Seasons
Before hitting the waters in hopes of catching your first fish of the day, it's important to remember that Hawaii has a very delicate ecosystem. And, in order to preserve native fish populations, the islands is divided into different zones that adhere to individual fishing regulations such as season or the number of fish that you're allowed to catch.
For example, the striped mullet, or 'Ama'ama, has a season that runs statewide from April to November of every year. But, if you catch one during any other month, it's illegal to keep. Or, in the case of the Waikiki-Diamond Head coast; it's only open to fishing during even years (2014, 2016, 2018, etc). On odd years, the shoreline is only open for swimming and surfing.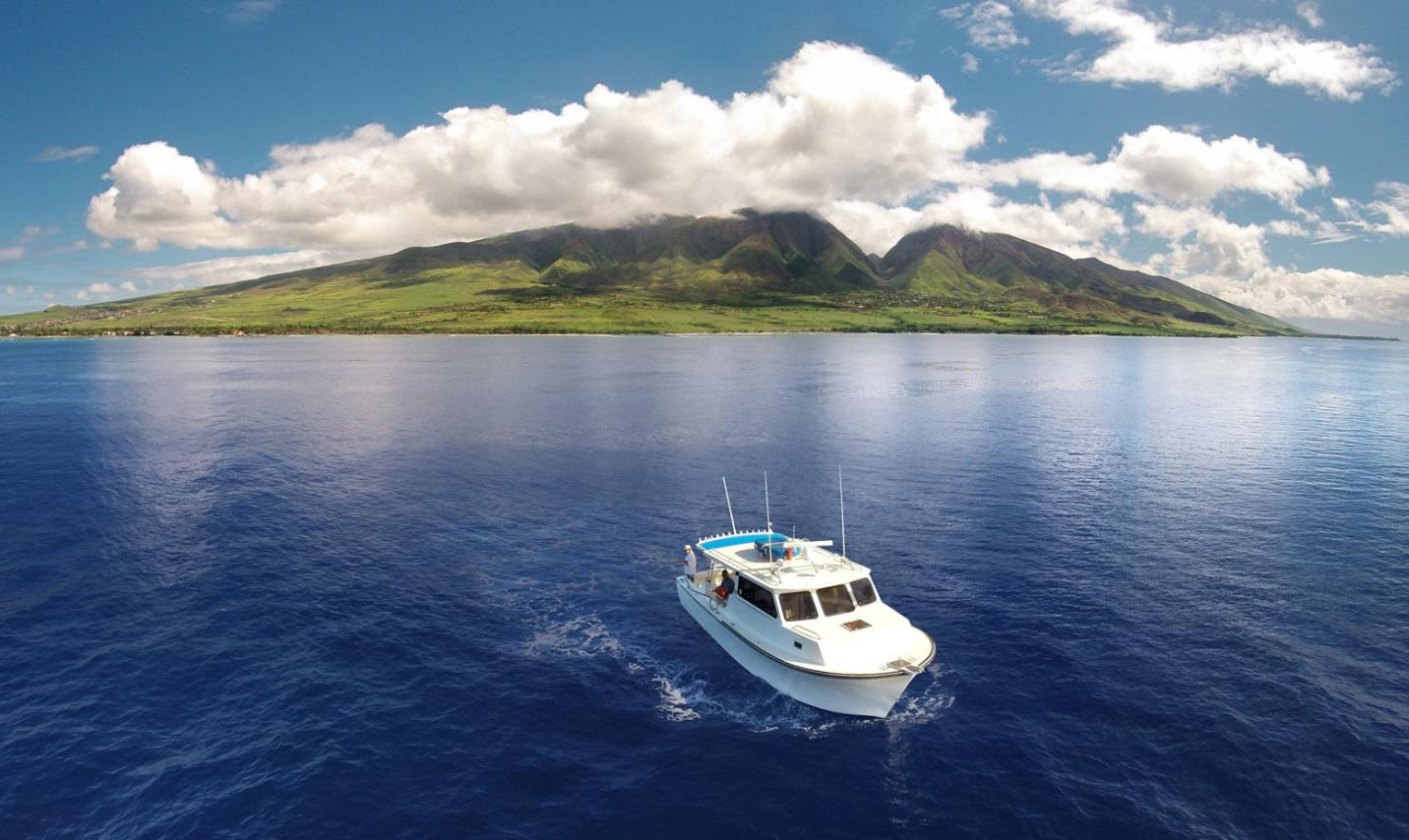 The State has also established several major sanctuaries across the islands which carry heavy fines if you're caught violating them. But, as any good fishermen should know, local laws don't just cover the areas that you can and can't fish in. There are also many other regulations to follow such as the size of the fish you can catch, its weight, and even the size of net that you can use to catch it.
Although Hawaii may be famous for their laid back lifestyle, both authorities and citizens alike take a very serious approach to keeping their fish population healthy. Therefore, it's important to learn where the islands' sanctuaries are, as well as all other local regulation, before casting your line.
Nothing can ruin a good day of fishing faster than being caught by an authority and being given a stiff fine for not knowing the rules.
Read more about Hawaii's local fishing laws here: http://dlnr.hawaii.gov/dar/fishing/fishing-regulations/

The Best Places to Fish in Hawaii
Because the entire system of islands offers excellent fishing no matter where you go, it can be hard to pinpoint where the best place for fishing is in Hawaii. However, the most popular place for charter fishing would have to be on Kona.
While there are plenty of places to go to catch smaller freshwater fish on the islands, those who are looking for the catch of their life might want to consider hiring a fishing charter in Kona.
Most of the State's fishing charters run out of Kona and its likely the best place to go if you're looking to hire someone to take you or your group out for the day. Kona is also where Hawaii's biggest fishing tournament takes place which sees people fly from all over the world to try their luck at catching spearfish and Pacific blue marlin.