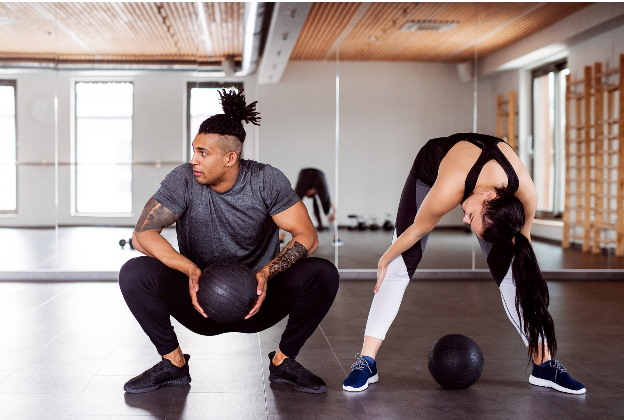 Joining a gym and getting in shape might seem simple enough, but for some it can be a daunting process. Whether it's being unsure of how to use equipment or feeling intimidated by muscle men, there's no need to put off signing up. Here's six things everyone should know before getting started.
It's not only about the gym
When you first join a gym, the usual intention is to go a few times a week to achieve some attainable results. Yet the more you train, the more likely you are to get drawn into a training culture and you're likely to see healthy living creeping into your wider lifestyle once you become invested in your results. You'll start to plan more nutritious meals, watch your calorie intake and even drinking less on night's out because you have a training session the next day.
Not every class is for you
When you sign up for a gym membership you'll be handed an exercise class timetable and be encouraged to attend as many as you can. Just make sure you don't fall into the habit of having your entire gym schedule and training routine determined by the exercise classes. Make sure to only go to the ones that will help you reach your goals and ask the fitness instructors whether a class is actually helpful for you.
Be sure to clean the weights, too
It should go without saying, but it's worth letting gym newcomers know that gym equipment gets used by a lot of people's hands and gets covered in sweat, so make sure you wipe down all equipment after you've used it. You'll see people using paper towels and antibacterial spray after they've had a run on the treadmill or completing a workout on the elliptical trainer, but cleaning the weights is often forgotten about. Sweat and bacteria will accumulate on weights just as much as other equipment, so make sure you wipe them down before and after every use.
Have a good time
One of the most important things that no one ever tells you about the gym is that going there should be fun. Whether it's spin, yoga or circuits, you're more likely to see results if you're enjoying a particular exercise and it's worth figuring out which workout you find the most fun.
Don't rely on cardio
The weights area can be intimidating and many tend to stick with working out on the abundance of treadmills and elliptical trainers. Yet, it's important not to rely on steady-state cardio to achieve results. Instead do interval training to improve cardiovascular fitness, or look to strength training to improve bone density and help you manage your weight.
Less is more
For beginners, remember that less is more when it comes to working out. You won't see results after completing a heavy workout one day, and then having to miss the next two because you're too tired or sore. Keep to a steady and consistent workout routine to see the best results over time.
https://pixabay.com/photos/fitness-gym-exercise-workout-4318713/
Image by: Pixabay