Written by

Matilda Ferguson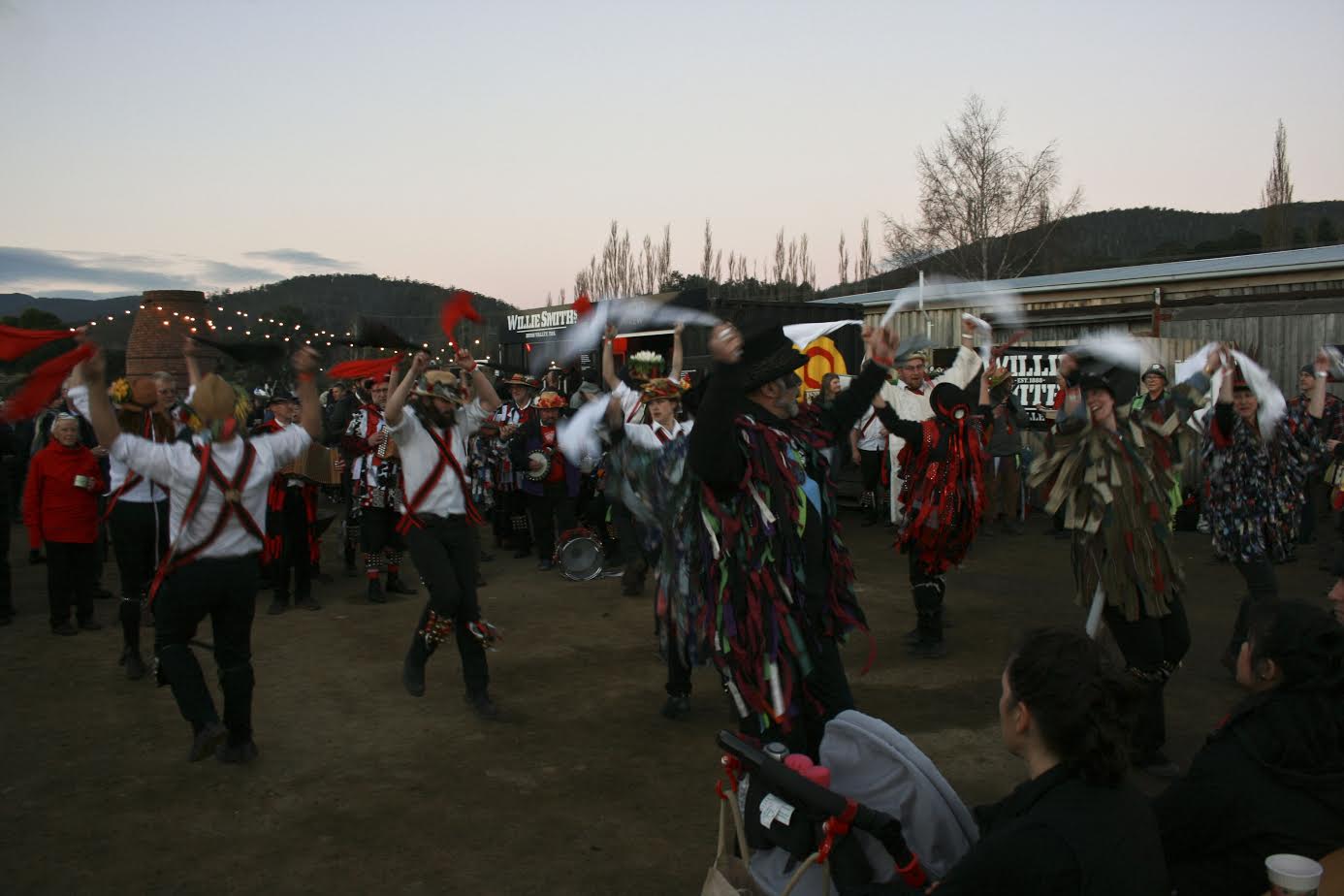 While it may be tempting to hibernate during the cold weather, there are a variety of winter solstice events this year in Tasmania, Victoria and New South Wales that will make ditching the UGGs and PJs worth your while.
While not all of us can afford a cosy $50k+ campervan to enjoy the Winter Solstice festivities in, there's now another option. Australia's number one caravan and RV-sharing platform Camplify offers self-drive, tow or set-up van options to match every taste and style.
Dark Mofo, Tasmania
With Dark Mofo and the City of Hobart's Winter Feast events starting Friday June 9th, this two-week festival includes art installations and live music events hosted around the city, which will keep you entertained both day and night. When you do choose to retire for the night, staying in a Camplify motorhome equipped with 1000 free movies, GPS, linen for six, solar power and satellite TV will be a welcome oasis.
Mid-Winter Fest, Tasmania
From 14th to 16th July, Tasmania's Houn Valley (40 minutes from Hobart) plays host to the Mid-Winter Fest, where attendees are encouraged to join in and 'Wassail' (sing) to the apple orchard as they dance around the burning man. WIth live music and creative performances to enjoy, the hairy cows also provide visitors with some entertainment. Stay cosy in a luxury van such as this A-Class motorhome and enjoy the comforts of home with a full fridge, three-way freezer, air con and shower/toilet.
Dockland Firelight Festival, Victoria
Explore Melbourne's Dockland Firelight Festival from 30th June to 2nd July in the Taj Mahal Mahcamper and experience the theatrical fire performances with light shows and free entry all weekend. The camper will be set-up for you by the owners, so all your need to do is bring your baggage and enjoy the use of a full kitchen, hot water system, queen size bed and more.
Winter Magic Festival, New South Wales
Learn to appreciate the great outdoors in this little weekender at this year's Blue Mountains Winter Magic Festival in Katoomba. Join in on the magic with the main street closing down for a Grande Parade in celebration of the Winter Solstice, then continue the party back at the van, which is decked out in the full glam 70s flashback experience with velvet, shag pile, sheepskin and wild wallpaper. Groovy!
How do I Camplify?
Australia's largest peer-to-peer RV sharing system www.camplify.com.au boasts more than 1600 vans located all around Australia. Sign-up is free and, like Airbnb, owners control the hiring process, setting their rules, pricing, availability, and (here's where it differs) whether they set-up or allow the hirer to set the RV up themselves. Camplify also helps with insurance products, to make sure listed owners and hirers are covered.
With 26,000 members, the site is simple to use and connects caravan and camper trailer owners with holiday-goers creating comfortable, flexible and affordable accommodation.
So if you have some vacation time coming up, why not hire an RV through Camplify and take the hassle out of your holiday. To find out more visit www.camplify.com.au, and join the thriving Camplify community.  

Article & Photography by Matilda Ferguson