Written by

Stratton Finance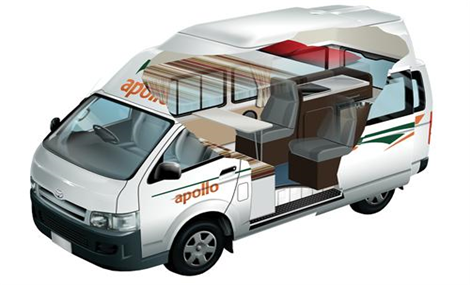 There's no doubt that the best way to explore Australia is to get back to nature and hit the nation's campsites and campgrounds. But to do that you're going to need a decent campervan or caravan and we're sure you're well aware, those things don't come cheap. Of course, you can save some dollars and opt for a pre-owned caravan but is it worth the savings? Let's take a look at the aspects you'll need to take into account before making that decision.
Money
It doesn't take someone with a degree in accounting to figure out that used campervans are indeed cheaper than their new counterparts. And that new caravan is going to lose quite a bit of its value the moment you hitch it up and take it for its first trip. However, you also have to bear in mind that when buying used, you may have to fork out for repairs sooner rather than later. Remember too that although a new caravan might be pricier, if you opt for caravan finance, you can spread the cost over a longer period of time.
Condition
Now, one of the biggest benefits of buying a new campervan is that everything inside and outside is brand new and untouched. No one has slept in the bed, the cooker is clean as a whistle, and you can be quite sure there have been no mini-parties hosted within its small confines. You also get to choose the size and features that you want in your caravan.
Choose a used caravan on the other hand and your choices are limited to what's currently available on the market. You also have to be very careful with regards to wear and tear and be on the lookout for any tell-tale signs that the caravan has been put through the mill. Buy the wrong one and your savings on the purchase price could disappear in repair bills.
The Custom Order
If you want to custom order a campervan, you know you have to go for a new one. You get to pick and choose exactly what you want and have the entire thing made to order.
But guess what? This option isn't limited to new campervans and caravans. These days we're seeing more and more people buying old caravans and using the savings on the purchase price to modify it to their tastes. In fact, if you really have a custom build in mind, then this could be the cheapest option.
Warranty
And last but by no means least we come to the warranty. It's a sticking point with used vehicles of all kinds and although some dealers will offer short three or six-month warranties on used caravans, the security of a long-term warranty is much more preferable.
However, if you opt for a new caravan or campervan don't assume that the warranty will cover everything. Be very careful and read the fine print. Some dealers have restrictive conditions in their warranties particularly if you opt for caravan finance from the dealer. They may require you to only use their dealership for servicing and maintenance or put limits on the items covered under warranty. Like we said, always read the fine print.
So in answer to the question 'should you buy new or used?' that all depends on your needs and desires. If you want to keep spending to a minimum, then you can of course opt for used but remember those repairs. If, however, you want all the latest tech and mod cons then buying new is, of course, your best bet. And remember that if you finance your purchase, it might be a lot more affordable than you think.

As Australia's largest car finance broker, Stratton Finance know a thing or two about loans and finance. With over two decades of experience in the field they are one of the most trusted authorities in the industry.