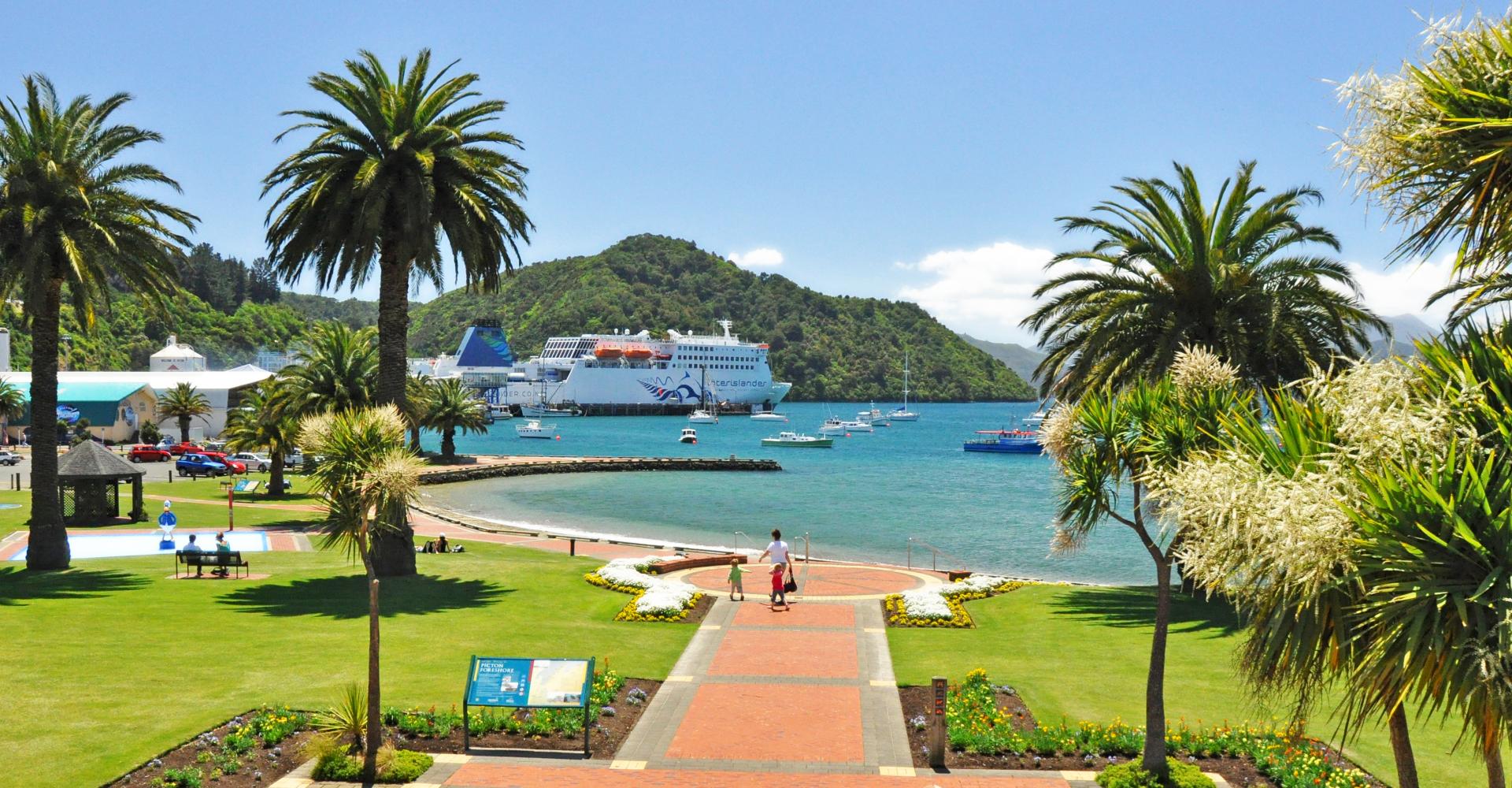 Picton, located on New Zealand's South Island, is known as the heart of the sounds. Situated conveniently in Marlborough Sound, Picton is a coastal town that began as a fishing village but now offers so much more. If your campervan hire New Zealand takes you to the South Island, a stop in Picton is a must. First-time visitors to Picton have a variety of activities to enjoy, whether you want to learn about native culture, see animals up close, or enjoy exciting adventures on land or in the water. Check out these five must-see spots in Picton.
1. Tour the Queen Charlotte Track
Whether you're looking to hike or bike, Picton's Queen Charlotte Track is a must-see during your visit in a campervan hire New Zealand. Queen Charlotte Track stretches between Queen Charlotte and Keneperu Sounds and sits on a mix of Department of Conservation land and private land. In total, the track runs the length of the Queen Charlotte Sound, stretching about 70 kilometres. You'll encounter a variety of landscapes on this track, including rolling hills that take you from sea level to about 400 metres above sea level.
You can enjoy a short walk on the track in and around Picton. If you're an adventurer, you can opt for a longer, multi-day excursion that allows you to see more of Marlborough Sound. Walking the entire track typically takes two to three days and is recommended for people in good physical shape. From March 1 to November 30, you can also mountain bike along Queen Charlotte Track. Whatever your method of transportation, you'll encounter an array of picturesque landscapes along the way. You'll weave through historic sites, spot secluded bays, and traverse across bridges with streams passing underneath. Most tourists visit this spot between November and May, but year-round moderate temperatures make the Queen Charlotte Track worth a visit during any season.
2. Visit the Edwin Fox Maritime Museum
The Edwin Fox Maritime Museum is unique because the museum itself is on water. Built in India in 1853, the Edwin Fox voyaged around the world, carrying both passengers and cargo. In the 1960s, restoration of the Edwin Fox began, with the ship finding its permanent location in Picton in 1983. Today, the Edwin Fox serves as the region's maritime museum. When you visit, you will have the opportunity to explore the ship and see many of the ship's original items that were discovered onboard during the renovation. Along the way, you will also hear stories about the ship's history. The Edwin Fox Maritime Museum is open daily at 9 a.m.
3. Spend the Day at EcoWorld Aquarium & Wildlife Centre
See some of New Zealand's most unique animals at the EcoWorld Aquarium & Wildlife Centre. This spot is a must-see if you're visiting with youngsters, allowing you to create a memorable, family-friendly day when you're visiting Picton. You'll encounter plenty of creates that call Marlborough Sound home, including little blue penguins, mystical seahorses, lizards, turtles, and kakariki. The ancient tuatara reptile is unique to New Zealand, and you can even spot the giant weta, known as one of the largest insects on earth. You'll also see more common marine life, including sharks, stingrays, crayfish, octopi, and lizards, among many others. The aquarium and wildlife centre includes a variety of exhibits ready to explore, along with a children's play area perfect for youngsters to enjoy. You'll enjoy a full day of fun and education when you visit Picton's EcoWorld Aquarium & Wildlife Centre.
4. Enjoy the Water
As a Picton first-timer, chances are you might not know much about the area. But when you arrive, you'll quickly realise that Picton is an ideal spot for enjoying the outdoors and, more specifically, the water. Picton is situated near the head of the Queen Charlotte Sound, which makes its waterfront location perfect for a variety of outdoor activities. Spend a day on the water when you visit Picton. Rent sea kayaks or paddleboards and explore the city by sea. Hop aboard one of many cruises, where you can check out the area or even dive right in for some scuba. You can swim with the dolphins or charter a boat to enjoy some deep-sea fishing. If you're a water lover, Picton is the right spot to visit, and you have plenty of ways to enjoy the surrounding water.
5. Visit Lochmara Lodge
The Lochmara Lodge Wildlife Recovery and Arts Centre offers a nature-centric experience that you won't soon forget. The lodge welcomes out-of-town and international visitors, allowing them to explore New Zealand's native flora, fauna, and even art. Check out the underwater observatory, where you can spot kiwi. You'll also be able to check out the many wildlife recovery programs run at the lodge, where you can check out kakarikis, green geckos, wekas, and blue penguins. Go on a self-guided nature walk while you're there. You'll see breathtaking views, a bee display, plenty of birds, and other animals on your walk through the grounds.
There's no shortage of activity when you bring your campervan hire New Zealand to Picton. The area's coastal setting makes water activities plentiful and accessible. Adding these five places to your Picton itinerary will guarantee a memorable visit.