The metropolitan region, that sits south of Brisbane, also known as the Gold Coast, is a destination that keeps attracting new and returning visitors year on year. Unlike Sydney and Melbourne, it's not the first place that pops up when potential holidaymakers are searching for their next getaway online. However, with its popular, sandy beaches, attractive surfing spots, and beautiful waterways further inland; it's a destination that's constantly growing in popularity. And, it's not just one for the young, adrenaline-junkies; a mature crowd keep migrating to the Gold Coast to relax, soak up the atmosphere, and enjoy a beautiful part of the Australian coastline. There are a variety of things to see and do, no matter what age or fitness level, visitors and holidaymakers are; ensuring it's a location not to be dismissed.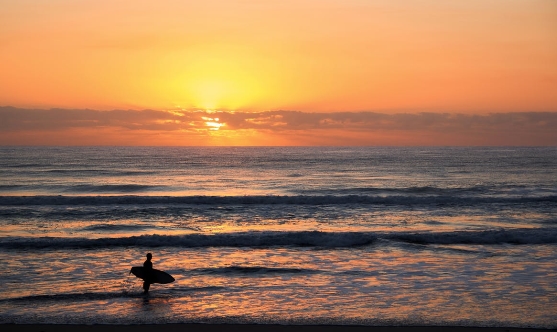 The Laid Back Coastal Atmosphere
Whether you book a hotel room, decide to use a company like Elite Holiday Homes, or are in favour of backpacking your way around the array of hostels; the Gold Coast will offer each visitor an array of accommodation options. It's no wonder people keep flocking to enjoy a coastal city escape, as there is something to suit every budget. There is a typical laid-back coastal appeal to the region, and, no matter how basic or luxury you need your escape to be; holidaymakers will leave feeling truly relaxed, as there seems to be a complete no-stress attitude with residents, workers, and visitors alike.
The Beautiful Scenery And Abundance Of Nature
There's the obvious, incredible coastline to enjoy; providing surfers, sunbathers, and snorkelers; long sandy beaches and crystal waters will greet each visitor. However. There's also the hiking trails, Lamington National Park's mountain ridges and valleys, and inland canals and waterways to explore. There is an abundance of wildlife, including rare birds, and, if they're not enough; many head towards the rainforest to experience more nature in all its glory.
The Fun And Action For Kids Of Every Age
Whether you're 6 or 66, if you enjoy funfairs and theme parks; there's plenty for you to experience along the Gold Coast. There the aquatic playground of Wet'n'Wild; the perfect place to slide your way through the day, or float about on something inflatable, as the rest of the family enjoy a more high-octane waterpark experience. For thrill seekers, addicted to the buzz that only a rollercoaster can bring; there's Dreamworld. Australia's biggest theme park boasts over 40 different rides, and isn't one for the faint of heart. For a more of a relaxing day out, holidaymakers often head to Seaworld, for some animal attractions, and a little education on the local wildlife. If you prefer learning about sea life from the safety of solid ground; it's a great option for you. Again, the array of choice regarding the Gold Coast and its entertainment options, is why so many choose to take themselves, their partners, and their families to the region.
It's not surprising that this coastal city keeps attracting more visitors each year, and will continue to grow in popularity with holidaymakers in the years ahead.
Image source: https://www.pexels.com/photo/photo-of-surfer-in-rule-of-thirds-photography-during-sunset-1089167/