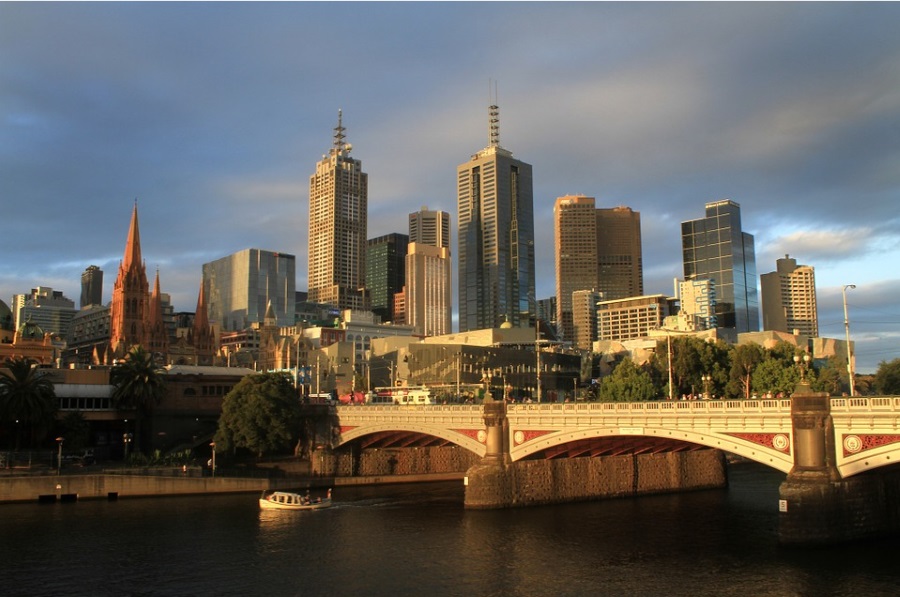 Melbourne, the second largest metropolis in Australia is sure to surprise you with its vibrant and multicultural side. Although its major claim to fame lies in sports, there is a lot more to it than just horse racing and football or cricket events. There are endless locations and attractions here to explore. Your bucket list is sure to remain full even after you have made multiple trips to the city!
To get the most out of your time in Melbourne and get through all the best attractions, you will need to save as much as possible. One way to do this is to look for deals online. Sites like Groupon offer deals on attractions. This way you can get through a few more!
Melbourne is world famous for its chefs dishing out recipes in almost every possible cuisine including Italian, Indian, Vietnamese, Spanish or Greek. It is like a maze of hidden laneways with grand Victorian buildings and street art. Read on to learn about the latest attractions in Melbourne.


7 New Things to Do in Melbourne


Escape to the Royal Botanic Gardens
The Royal Botanic Gardens are the perfect spot if you want to spend some quiet time in solace amidst the vast greenery. Home to 8,500 plants, the Royal Botanic Gardens is sure to make you feel a new breath of life, rejuvenated and refreshed in the lush lawns surrounded by glittering lakes. You can plan a weekend picnic and take a tour to learn more about the Aboriginal Heritage.


Melbourne Collective Market
If you want to get access to the local artworks created by best designers from the city, then head straight for Melbourne Collective Market. Here, you can browse local crafts,  jewelry, homewares, ceramics, fashion, accessories and a lot more. Touring the bustling marketplace is a great way to get a feel for this city. There is also an assortment of delicious food and live music to enjoy!


Fun at St Kilda Seaside
You will love exploring the three main strips of St Kilda, Acland Street, and Fitzroy Street. Acland is a mecca for cake lovers, while Fitzroy Street is loaded with retail shops, gyms, and fancy restaurants. Be sure and treat yourself with the money you have saved here.


Holey Cheese Festival
If you love cheese, you have got to make a visit to the Holey Cheese Festival. This is your chance to taste and celebrate all kinds of cheese - Camembert, Goat, Raclette, Gouda and Roquefort, which are all presented in different ways. You will find them in soft, hard, blue, white. You can pair these with refreshing local brews and quench your thirst. You can take part by watching cooking demonstrations and enjoy those cheesy celebrations further.


Explore the Most Haunted Spots
Melbourne sure is haunted, and you can be part of those ghost tours to get the biggest scares of your lives. Hosier Lane is one of the most famous haunted sites in the city and guests at Pink Alley have experienced the ghost of a young girl. Windsor Hotel is another haunted site where staff and guests have reported seeing and hearing ghosts wandering the hallways. Lantern Ghost Tours share the chilling tales of the ghosts of these sites.


Hire a Boat
Get aboard the private luxury fleet which is now also eco-friendly! You can take advantage of the opportunity to drive yourself around and with no need for a license or any experience. The unique and special boat ride will give you a new perspective of the beautiful city, and you will come across many beautiful sights of the Yarra River.


Australian Centre for the Moving Image (ACMI)
ACMI is sure to surprise you with the largest moving image collection. It is indeed fascinating as well as great fun to be at ACMI. The place is home to cinemas, events, exhibitions as well as pop-culture festivals.