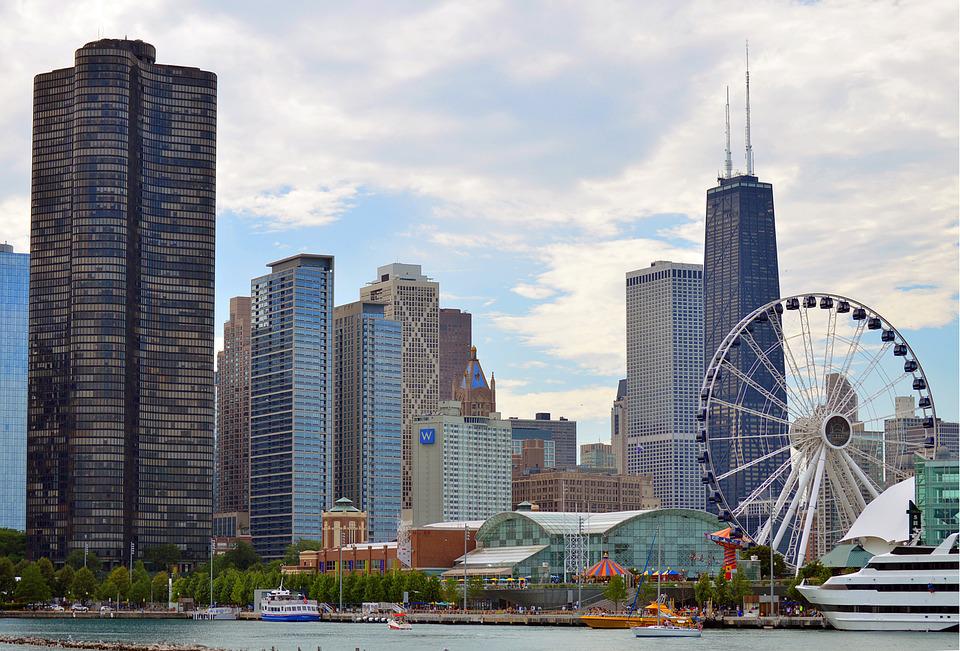 Chicago has a lot of attractions, restaurants, and points of interests that appeal to typical business travelers. If you're going to this amazing city in order to have business meetings, you'll benefit from staying at the Hyatt Regency O'Hare Chicago. The Hyatt is located near many great destinations in Chicago. This guide should help you find many of the best spots in the city, centered around this well-located.
Attractions
Because Chicago is one of the largest cities in the United States, you're going to find tons of attractions scattered around the city. Chicago is known for its bold architecture, which is why most tourists visit destinations where great architectural elements are highlighted. These spots include:
Millennium Park: Millennium Park is a place where you can unwind following a long business day. It has 2,218 parking spots for vehicles and long sidewalks that lead to different sites. While spending time at Millennium Park, you'll find places to get delicious food and buildings that contain a variety of art exhibits.
Willis Tower: Willis Tower (formerly known as the Sears Tower) is the second tallest structure in the world. As you stand near this 110-story building, you'll admire its 1,450 feet frame. Taking a view from the top is just breathtaking.
Navy Pier: Navy Pier has tons of attractions that run along the edge of Lake Michigan. While strolling along on this pier, you'll have opportunities to play games and ride amusement park rides. If you visit during certain times of the year, you could attend seasonal events.
Restaurants
Many restaurants are a short distance from the Hyatt Regency Chicago and they all serve high-quality, varied types of cuisine. The following restaurants are great options for business executives:
Filini Bar & Restaurant: Filini Bar & Restaurant is a place where you can get fine Italian food. The chef offers many fresh seafood dishes that have an Italian flair. If you stop by this restaurant while you're extremely hungry, you can take advantage of the buffet.
Stetsons Modern Steak and Sushi: This restaurant has juicy steaks and flavorful sushi. You can order either of these items with a side of organic produce.
American Craft Kitchen & Bar: When you want to hang out in a lounge after handling important business objectives, you can unwind and enjoy delicious food at American Craft Kitchen & Bar. All of the dishes have a ton of flavor because the chef gathers ingredients from local farms.
Points of Interest
If you're an animal lover, then you should really enjoy your time in the Windy City. Throughout a business trip in Chicago, you can enjoy spending a few hours at a zoo during your downtime. Chicago's world class zoos include:
Lincoln Park Zoo: Lincoln Park Zoo is built on 35 acres and is one of the oldest animal attractions in North American. If you plan your visit, you'll have opportunities to attend unique events. You can get into this zoo without buying a ticket.
Brookfield Zoo: Brookfield Zoo is found in Brooksfield, which is a suburb in Chicago. At this zoo, there are over 450 types of animals in various cages on 216 acres of land. You'll need to purchase a ticket in order to access this zoo.