If you freelance or run your own business from home, you know it's not always easy to stay motivated away from the hubbub of an office environment. Working from home means it's up to you to create a 'work' atmosphere in your own house.
If you're struggling to feel like you're at work when you're at home, a workstation revamp might be in order. These two budget-friendly tips will help you update your home office without blowing your hard-earned profits.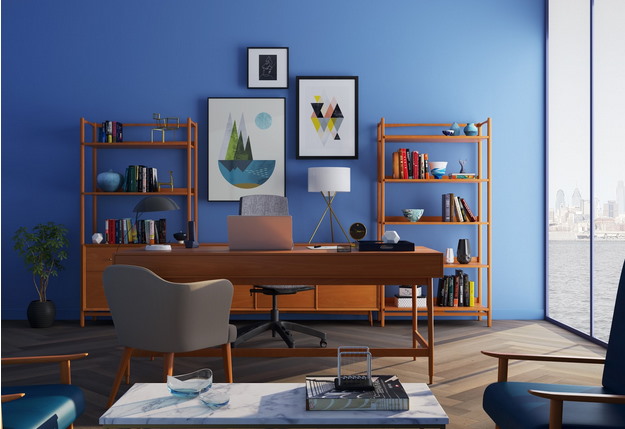 Get Tidy
It is a truth universally acknowledged—and yet often ignored—that clutter is the enemy of productivity. If you're trying to work on a laptop that's balanced precariously on wads of paper folded back at the corner staple and the side plate you had your lunch sandwich on, let's be honest: you're probably not getting much done. Sometimes the easiest and cheapest solution to a problem is the one we forget to try. Just cleaning and tidying your office—or office nook—can make an enormous difference to the functionality of your workspace. You probably wouldn't get away with a messy desk at a real office, and for good reason!

Upgrade Some Choice Bits
While you might be tempted to get rid of your whole office set up and start from scratch, your business bank account probably won't thank you for taking that approach. Selecting one or two pieces of furniture or stationery to update is a great way to create modern feel throughout your office. One of the most dating items in tired home-offices is the ubiquitous whiteboard. If it's starting to get old and hard to clean, why not replace it with a trendy blackboard? You can mount a blackboard to the wall, or use black chalkboard paint to cover a whole wall. Another great candidate for an update is your desk setup.
Repair or replace your office chair
to give your workspace a new lease on life. And if you can't afford much in the way of furniture updates, how about a
novelty desk accessory
?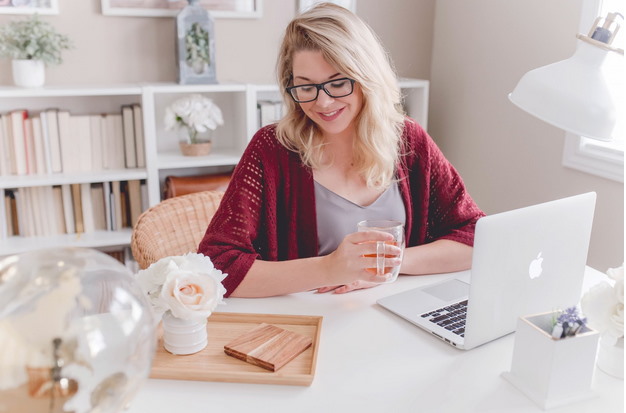 Photo by Paige Cody on Unsplash

Creative Organising


When you begin your big workspace tidy up, cords are one of the main areas to tackle. Not only are they ugly to look at, but those dusty bird-nests of wires can get in the way of your feet, or take up floor space next to your desk. The Internet has any number of handy hacks for dealing with this problem. Some favourites are labels made from bread packet tags, Velcro-strip wraps, and eye-hook organisers. 
If you've been working from home for a while, you'll know that a drab and untidy desk can make shelling out for a coworking membership more tempting by the day. And if you already have a home office setup that works for you, an update can work wonders for your focus. If you're investing most of your profits and efforts in expanding your business, you may not have loads of spare cash or time to invest in updating your décor. Never fear: these simple tips will help you revitalise your home office and your motivation. 
Photo by
Huseyn Kamaladdin
from
Pexels