News Pronto - News - Published by NewsCo.org

Look to NewsPronto.com for a wide range of authoritative news and information from around the World.

Please contact us if you are interested in partnering or advertising on News Pronto or our other news and magazine websites
NEWS Co Group
NewsCo.org
Level 35, Tower One Barangaroo
International Towers Sydney, 2000
100 Barangaroo Avenue, Sydney, Australia
ABN 59 596 763 611
P - 1300 205 504
M - 0498 136 869
E - media@NewsCo.org
Leigh Roche - Editor USA
leigh.roche8@gmail.com

The Team of Editors

U.S.A.

Leigh Roche - leigh.roche8@gmail.com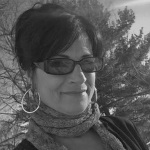 Australia

Greg Rogers - media@newsco.org

Some of our team.

Senior Sports Editor

Leigh Roche - leigh.roche8@gmail.com

Leigh is a U.S. writer based in Pittsburgh. She is a sports columnist for NewsPronto and Business Daily Media by Rogers Digital Media. She created and wrote the action sports vertical  for International News Magazine, and is an On the Blog contributor for Huffington Post, where she writes about mindful living.

She has written freelance and in-house non-fiction for print, online, and for educational purposes - news articles and editorial, website and blog content- and she has expertise in various social media platforms.

Leigh is a long-time student of yoga and mindfulness meditation, and she brings this to her writing as well as her work with kids and business clients. Her background includes experience as an educator/art educator and she provides therapeutic support to kids on the autism spectrum.

She began skateboarding in the 70s and still enjoys doing that occasionally, as well as riding her bike. An unabashed fan of skateboarding and BMX for many years, Leigh brings an historical perspective, knowledge, and love of action sports to her writing.  

"Action sports are where adrenaline, art, architecture, the outdoors, energy, visual media and music, as well as movement and meditation intersect;  they are global constantly evolving art forms."

- Leigh Roche

Check out Leigh's site

Follow Leigh on Twitter: https://twitter.com/LeighRoche8

Business Editor

Dr. Warren Harmer

Business planner and small business consultant, Dr. Warren Harmer compiles his column "Small business insights"

Warren  has a background in cultivating great small businesses. He has a Ph.D in science but fell into the world of small business by accident and discovered his passion. His experience owning and consulting to small businesses now spans over 17 years. Warren to solve problems using a scientific approach; looking objectively at businesses to see what is happening and applying first principles. In small business, outcomes reign over theory.

Warren's objective is to offer instructive, business information to make business ownership easier, less stressful and more enjoyable. Contact warren@businesses.com.au

USA
David Swanson

David Swanson is working to end all war at http://WorldBeyondWar.org His books include: War No More: The Case for Abolition (2013), War Is A Lie (2010), When the World Outlawed War (2011), and The Military Industrial Complex at 50 (2012).  He is the host of  Talk Nation Radio. He has been a journalist, activist, organizer, educator, and agitator.  Swanson helped plan the nonviolent occupation of Freedom Plaza in Washington DC in 2011.  Swanson holds a master's degree in philosophy from the University of Virginia. He has worked as a newspaper reporter and as a communications director, with jobs including press secretary for Dennis Kucinich's 2004 presidential campaign, media coordinator for the International Labor Communications Association, and three years as communications coordinator for ACORN, the Association of Community Organizations for Reform Now. He blogs at http://davidswanson.org and http://warisacrime.org and works as Campaign Coordinator for the online activist organization http://rootsaction.org Swanson also works on the communications committee of Veterans For Peace, of which he is an associate (non-veteran) member. Swanson is Secretary of Peace in the Green Shadow Cabinet.

Dr. Robert R. Owens

Robert Owens is an American author, composer, political scientist and historian.

Robert holds an associate in Biblical Studies, a bachelor in Religious Education, a bachelor in History, a master in Religious Education, a master in History, and a Ph. D. in Organizational Leadership. He is the President of House Church Networks who currently teach History, Political Science, Religion.

Robert's latest book is The Constitution Failed (ISBN-10: 1609579615).  Other publications include: America Won the Vietnam War! Or How the Left Snatched Defeat from the Jaws of Victory (ISBN 1-594672-95-4) The Azusa Street Revival (ISBN-1-59781-586-1) and NEVER FORGET! (1-591602-89-0) a case-study covering the years 1961-1968 in the Church of God in Christ which is a leadership textbook, all three books are available online from Amazon.com. Robert writes a weekly opinion column in print and online.

Edward J. O'Boyle

Edward J. O'Boyle is Senior Research Associate with Mayo Research Institute. Ed reports on contemporary U.S. social issues.

Jim Lobe

Through our partnership with IPS we publish Jim Lobe's blog on U.S. foreign policy

Will Roberts

Will Roberts is the Modern Day Will Rogers. He is a Syndicated Radio Host (39 station). Will produces a Cartoon called WillSays.com and is a former in Cirque Du Soleil's "Viva Elvis".

Dr. David Leffler

Dr. Leffler, Executive Director at the Center for Advanced Military Science, is the author of "A New Role for the Military: Preventing Enemies from Arising - Reviving an Ancient Approach to Peace."

Mike Ferner

Mike is a writer and activist from Toledo.  Contact him at mike.ferner@sbcglobal.net

Europe

Ludwig Watzal

Ludwig Watzal works as a journalist and editor in Bonn, Germany. He holds a PhD in International Relations and Political Science. He has published extensively to the Israeli-Palestinian conflict, US and German foreign policy as well as to issues regarding the so-called Third World. He runs the bilingual blog "between the lines http://between-the-lines-ludwig-watzal.blogspot.de

Middle East Bureau

Eric Walberg

Canadian Eric Walberg is known worldwide as a journalist specializing in the Middle East, Central Asia and Russia. A graduate of University of Toronto and Cambridge in economics, he has been writing on East-West relations since the 1980s.

He has lived in both the Soviet Union and Russia, and then Uzbekistan, as a UN adviser, writer, translator and lecturer. Presently a writer for the foremost Cairo newspaper, Al Ahram, he is also a regular contributor to Counterpunch, Dissident Voice, Global Research, Al-Jazeerah and Turkish Weekly, and is a commentator on Voice of the Cape radio.

Dr. Ludwig Watzal

Dr. Ludwig Watzal works as a journalist and editor in Bonn Germany

Neve Gordon

Neve Gordon is an Israeli academic. He has been a visiting scholar at the University of California, Berkeley, the University of Michigan, Ann Arbor and the Watson Institute at Brown University.

During the first intifada, he was the director of Physicians for Human Rights – Israel. Gordon is the co-editor of Torture: Human Rights, Medical Ethics and the Case of Israel, the editor of From the Margins of Globalization: Critical Perspectives on Human Rights, and most recently the author of Israel's Occupation.

His writings have appeared in numerous scholarly journals as well as in publications like The London Review of Books, The Washington Post, LA Times, The Guardian, The Nation, Chicago Tribune, The Boston Globe, Chronicle of Higher Education and The National Catholic Reporter.

Abukar Arman

Abukar Arman is a former diplomat and a widely published foreign policy analyst.

Dr. Mahboob A. Khawaja

Dr. Mahboob A. Khawaja specializes in global security, peace and conflict resolution with keen interests in Islamic-Western comparative cultures and civilizations, and author of several publications including the latest: Global Peace and Conflict Management: Man and Humanity in Search of New Thinking. Lambert Publishing Germany, May 2012

Ehsan Azari Stanizai

Ehsan Azari Stanizai Lectures Literary Theory at Writing for Performance, University of New South Wales, Australia

India - Pakistan

Dr Shabir Choudhry

Dr Shabir Choudhry is a political analyst, TV anchor and author of many books and booklets. Also he is Director Institute of Kashmir Affairs.

News Feeds

NEWSpronto links to headlines via news feeds as a service to our readers.

The feeds include with consent intro text from :-
Iran Review
Politico
CNN
CNN Money
LA Times
Reuters
PR.co
and our own partner PitchEngine.com.au

The Conversation

NEWS pronto republishes some exceptional articles from The Conversation UK & AU with consent.

Iran Review

Iran Review is the leading independent, non-governmental and non-partisan website organization representing scientific and professional approaches towards Iran's political, economic, social, religious, and cultural affairs, its foreign policy, and regional and international issues within the framework of analysis and articles.

IPS News

NEWS Pronto receives daily news updates as a service to our readers

IPS International provides news and content: producing stories and analyses, which explain how events and global processes affect individuals and communities, especially the marginalised and voiceless.

Sub Editors

We have 15 sub editors who rotate between roles including business, real estate, entertainment, sport, travel, technology, health, OpEd and marketing.

News
World News
Science
Travel
Technology
Media
Health
Entertainment
Money & Finance
Opinion
Business
Contact us
to get a quote for one job or a long term relationship.
Contact information
News Pronto is a product of NewsCo  ABN 59 596 763 611