Written by Dr. Robert Owens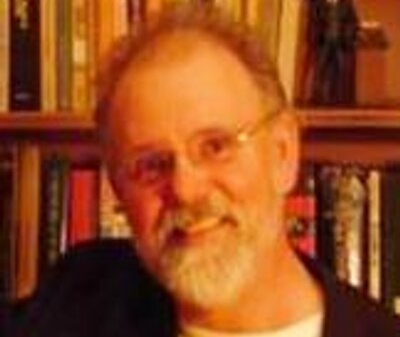 For sixty years I've tried to warn people that unless we as Americans woke up and started paying attention our listing ship of state was going to crash into the iceberg of socialist authoritarianism.  I held up the freedom and the uniqueness of our Republic, the equality it proclaimed, the prosperity it produced, and the liberty it protected.  I extoled, cajoled, and foretold the coming of this long dark winter of our discontent.  I tried to use reason, satire, and sarcasm and yet … here we are. 
Fifty years of Cold War destroyed the Soviet Union. Twenty-nine years of victory destroyed the United States.  All of our bravado, bluster, and hubris has accomplished is to make the post-Stalinist Nikita Khrushchev, "The Butcher of the Ukraine" into a prophet.  He told us several things long years ago that we Cold Warriors laughed off as the rantings of a homicidal megalomaniac.  Now they sound like a fire bell clanging in the night or the mournful peal for whom the bell tolls.  Here are a few things Stalin's clown, JFK's nemesis, and our blood-soaked communist Jerimiah told us:   
    "You Americans are so gullible. No, you won't accept communism outright, but we'll keep feeding you small doses of socialism until you'll finally wake up and find you already have communism. We won't have to fight you. We'll so weaken your economy until you'll fall like overripe fruit into our hands."  
    "We do not have to invade the United States, we will destroy you from within."   
    "The United States will eventually fly the Communist red flag…The American people will hoist it themselves."   
And as if pulling a page from the secret plan of the Masters of the Universe, he also said, "The press is our chief ideological weapon."  
I have spent decades blowing the trumpet.  Many others have stood upon the wall and warned us that the enemy of freedom was already within the gates.  Over and over America has been warned.  And after all of that, the center has broken, the citadel has fallen, and according to the woke world rising all around us, we are now the barbarians within the gates. 
So much for the chimera of reality that is the material world.  What is here and now is merely what is here and now.  Like distorted images we see in a cracked carnival mirror or the mirage of an oasis in the desert the shifting fog of history surrounding us is but a pale representation of God's reality.  The lying spirit of this world tries to tell us all truth is relative.  The Spirit of Truth tells us, "… you shall know the truth, and the truth shall make you free." 
Now for the rest of the story. 
For forty years I've been shouting this from the rooftops, "Jesus Christ is Lord!"  All the rest, everything is just window dressing.  This is the only truth that really matters.  For as the old saying goes, "All things will pass, only those things done in Christ will last."   
The politics of this world are as fruitless as a dog chasing its tail.  We're gazing at our navel, rearranging the deck chairs on the Titanic, enjoying a first-class seat on the Hindenburg.  We're investing our attention on things that perish with the using and have no eternal significance at all.  I'm as guilty as anyone else.  I've expended much of my thought, energy, and writing skills trying to preserve the freedom and liberty we've enjoyed here in America and yet … here we are.  I wonder now if I ever encouraged even one person to turn off the game, set down the bear, and look at the shell game Ponzi scheme policies our elected leaders have used to herd us into the socialist corral? 
I just can't do it anymore.  I can no longer spend the majority of my time on the minor things of life.  I will devote my life to holding out the only hope there is for humanity, the Gospel of Jesus Christ.  As Paul presents it, "… that Christ died for our sins according to the Scriptures, and that He was buried, and that He rose again the third day according to the Scriptures …" which leads to the ultimate gift of God, salvation, "… that if you confess with your mouth the Lord Jesus and believe in your heart that God has raised Him from the dead, you will be saved." 
That's it.  There are no Herculean tasks to accomplish.  You don't have to meticulously follow some prearranged path of prayer or works.  Or, as the Word tells us, "For by grace you have been saved through faith, and that not of yourselves; it is the gift of God, not of works, lest anyone should boast …"  It's all Him.  He does it all.  It's His sheer unmerited favor that opens the door, and it's His faith that makes it possible for us to believe.  And once we are saved, we have an assignment.  We are to be His witnesses. 
I once was a sinner, lost and alone.  I rejected God and served only my own passions and lust.  Then Christ revealed Himself to me through His Holy Word.  He touched me and made me whole.  He gave me a new life, a Proverbs 31 wife, and a mission.  That mission is to share what He has done for me with you. 
And unlike my fruitless toiling in the fields of political punditry it will bring a harvest.  "A farmer went out to sow his seed.  As he was scattering the seed, some fell along the path, and the birds came and ate it up.  Some fell on rocky places, where it did not have much soil.  It sprang up quickly, because the soil was shallow.  But when the sun came up, the plants were scorched, and they withered because they had no root.  Other seed fell among thorns, which grew up and choked the plants.  Still other seed fell on good soil, where it produced a crop—a hundred, sixty or thirty times what was sown."  A harvest is promised and a harvest there will be. 
You see even though most will ignore this trumpet call just as they ignored the one trying to save the great experiment that was the United States, I am assured that some will choose the right way, "For wide is the gate and broad is the road that leads to destruction, and many enter through it.  But small is the gate and narrow the road that leads to life, and only a few find it."  Another promise, a few will find it.  The Word says it, I believe, and that's it.  After false starts, wasted efforts, and misguided attempts … here we are. 
Dr. Owens teaches History, Political Science, Global Studies, and Religion.  He is the Historian of the Future @ http://drrobertowens.com  © 2021 Contact Dr. Owens drrobertowens@hotmail.com   Follow Dr. Robert Owens on Parler, Facebook, Twitter, Gab, or MeWe @ Drrobertowens, or visit Dr. Owens' Amazon Page / Edited by Dr. Rosalie Owens
Excerpt:
The politics of this world are as fruitless as a dog chasing its tail.  
Tags:
Election of 2020, Dr. Robert Owens, politics, salvation, gospel, evangelism