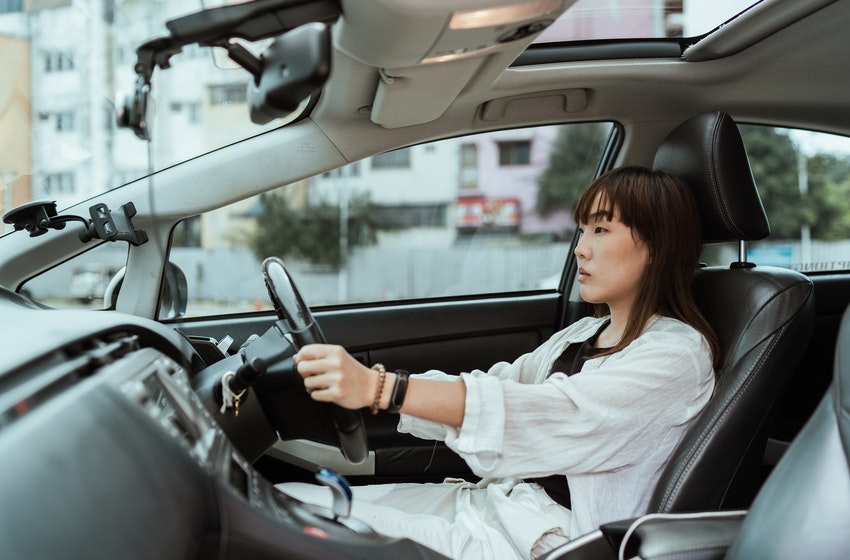 In today's world, a car is one of the most important things we can't do without. However, there are some basic and necessary features we need in our car that'll make it much more easier and convenient for us while driving.
To make the experience beautiful, engineers have input these features in our cars for it to be a better place to be in.
Ten must-have good features to have in your new car have been prepared below for you to make a better choice


1. Central locking
This feature is useful because it helps in keeping the vehicle safe. Apart from the fact that it makes the driver lock and unlock all the doors at once, it's a useful security feature. It represents an anti-theft device as most central locking devices come with a siren which goes on when involuntary entry is made into the vehicle. The vehicle can also be locked and unlocked from a distance. This aids better convenience.


2. ABS, EBD
Anti-lock braking system [ABS] and electronic brake-force distribution helps prevent crashes. ABS serves as an active safety feature that prevents wheels from locking up during emergency braking. It also gives the driver ability to steer the vehicle during dense braking. EBD ensures that the vehicle does not slide to one side due to poor traction and remains firm during heavy braking.


3. Rear Parking Sensors
Rear parking sensors is also known as sonar sensors, they warn the driver if the system senses the presence of any obstacle, human, or another car close by.
This don't just help the driver to park his vehicle properly, it also helps to prevent any collision while parking.


4. Evasive steering technology.
According to Ford, "If the distance to the vehicle ahead of you isn't too short and a collision can't be avoided by braking alone, Evasive Steering Assist can help you maneuver around the vehicle by providing additional steering support when the effort you're applying is not sufficient."


5. Launch Gears
This feature is commonly found in Toyota. It improves belt efficiency and increase car ratio speed by 15% without performance deterioration. This launch gear is always active whenever a car is travelling up to a speed of 25miles per hour. Above that, the gear would switch to the belt-and-pulley system.


6. Head up display
This feature helps car owners to be more focused while driving. Instead of looking down to see crucial information while driving such as fuel levels, navigation speed etc. This sophisticated feature helps drivers to change their display using steering wheel buttons. This helps to keep drivers more focused on the road. More focus and less distraction leads to road safety.


7. Keyless Entry
Nowadays a lot of car models come with this amazing feature. I don't have to take keys all around with me, with just a push of a button I can get into my car with the help of a remote or a FOB technology.


8. Blind spot alert system
When a driver is leaving a parking lot, it's possible that he'll find it hard to see everything around him. There's a chance that he won't be able to see a pedestrian, an object or any car on his blind spot. Owing to this, there's a greater risk of an accident.
Because of this, there's an amazing feature that comes with new car models. It's called blind spot alert system. It helps to alert the driver through a visual or audible notification. This will allow him to easily break from hitting something.


9. Fast USB charging ports
These days we all have a lot of technological gadgets which requires power (phones, laptops, tablets, etc.). It's good if one's car has enough USB charging outlets. This will allow one to plug all devices at once. This is a must have feature for every car owner.


10. WiFi hotspot
Nowadays, cars come with WiFi hotspots of their own. Since free WiFi are available in public places, one can easily connect to them and browse instead of using one's data with hefty charges.