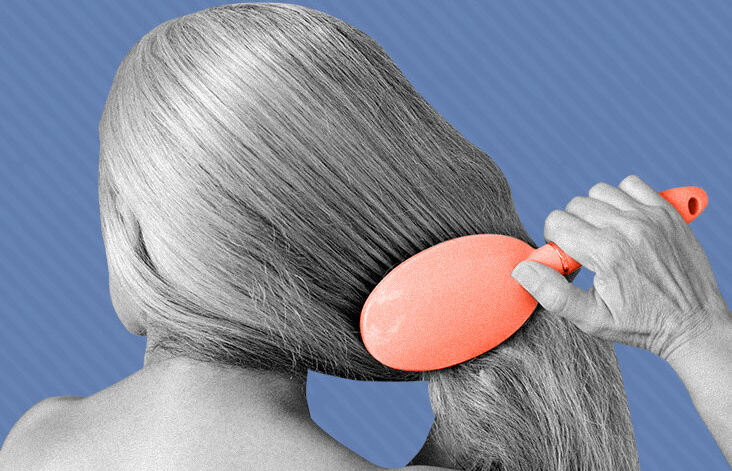 You should take maximum care of your strands if you want gorgeous hair. This involves visiting your hairdresser regularly and using naturally curly hair products (shampoo, conditioner, mask, oils, etc.). How can you choose the right hair products? Choosing the proper hair care cosmetics can be challenging due to the wide range of products available. You must first determine your hair type to choose the right products for your hair. Then you have to learn more about trimming methods, Curly Girl Method, styling techniques, and some common and harmful ingredients. Also, you should update your knowledge continuously with useful blogs to be able to choose the right products for your curly hair.
Requirements for Your Hair
Moisture and protein are critical requirements for hair products. Various factors affect what your hair needs in terms of moisture and protein. Knowing your hair type and porosity level is the first step. Curl fans' recent blog post included an analysis of hair types. Hair porosity is another factor to consider. It refers to your hair's ability to absorb and retain moisture. The porosity spectrum consists of low, normal, and high levels. Choosing the right products is much easier if you know your hair's porosity level in addition to your hair type. It can be overwhelming to decide where to start when tens of thousands of products are on the market, and you might just give up before you have even begun looking for new products.
Examine New Products
You must go through your own trial and error process since what works for others may not work for you. Step by step is the best method for breaking down your hair care routine to find products to test. Everyone's wash day routine is similar: shampoo, conditioner, leave-in conditioner, and an optional styling product. Occasionally, wash days can get more technical, involving deep conditioning, protein treatments, etc. You should do these examinations on some naturally curly hair products one by one in each section to find the best one. We will discuss how to choose the main sections below.
You should never apply two new products simultaneously because if you do so, you cannot monitor the changes thoroughly. You may have a problem finding out which products caused the specific effects. Also, you should note that a path test is necessary for your own safety and health. Your hair and skin may react to some harsh ingredients, and by patch test, you can minimize the damage of these reactions.
Moisturizing & Clarifying Shampoo
It is recommended to use moisturizing shampoos on a daily or weekly basis. You should look for a moisturizing shampoo that does not contain sulfates. Sulfates allow dirt and dead skin cells to be easily removed from your skin and hair, but they can also strip natural oils from your scalp and hair. The result is brittle, dry hair. In sensitive scalps, sulfates can cause redness, dryness, and itching. Shampoos tend to strip hair of its natural moisture. Shampoo your hair only once if you do not have too much buildup or wash your hair multiple times a week. Choose a moisturizing shampoo that is made for chemically processed hair if you have chemically treated hair. The drying effects of bleach and dyes on hair mean that a shampoo that adds to the dryness is not going to be helpful. Shampoos that repair hair follicles are ideal if you're transitioning from processed hair to natural hair.
A clarifying shampoo is necessary for hair that has been clogged with dirt for weeks. You should use a clarifying shampoo to remove all dirt when you haven't washed your hair for more than two weeks. After using a clarifying shampoo, it is imperative to replenish your hair follicles throughout the rest of your wash routine to add back the moisture your hair needs.
Conditioner
There are three sorts of conditioners:
* Rinse-out conditioner

* Deep conditioner

* Leave-in conditioner
Depending on the hair care routine, each can be used independently or in conjunction with the others.
Rinse-out Conditioner
The rinse-out conditioner is the traditional conditioner you use after shampooing your hair. It provides excellent slip. Slip refers to how lubricious the product feels after application, allowing you to detangle your hair better. We often buy shampoo and conditioner from the same brand within the same line of products. However, this isn't always necessary. Note that the shampoo you like may not be the same brand as the conditioner you like because it depends on your hair needs.
Deep Conditioner
The purpose of deep conditioners is to moisturize and repair hair follicles. After applying them thoroughly, you should leave them on your hair for at least 20 minutes or overnight. The harder your hair retains moisture, the more often you should deep condition it. You may not need to deep condition your hair as often if your hair produces a lot of natural oils. It is usually recommended that deep conditioner be applied after freshly washed hair, but many women prefer to use it before they wash their hair. Trial and error are another common practice because you would never know which method is best for your hair if you didn't try them both.
Leave-in Conditioner
Women with Type 3 and 4 hair should use a leave-in conditioner. Women commonly use it with coily and curly hair textures for pre-styling. Leave-in conditioner, for instance, can be used for a protective style such as a two-strand twist or as a key product in a wash-and-go. The rinse-out conditioner can also be used as a leave-in conditioner. Still, many women prefer to use separate products for the two purposes. You can try both of these ways and check which one is better for your hair.
Protein Treatments
You should only incorporate protein treatments into your wash routine on an as-needed basis. Hair, nails, and skin all benefit from protein. Using it regularly helps keep your hair healthy and growing. However, because protein naturally occurs in our hair (Keratin ), too much protein can cause damage either. Noticing if your hair needs a protein treatment will depend on your hair condition. If your hair seems healthy, you should only consider getting a protein treatment every few months. If you are not sure, the best way to know is to attend a hair strand test. You can add protein by hair supplement pills or easily do it into your at-home wash day routine. Products that can help with the lack of protein in your hair care include hair masks, deep conditioners, leave-in conditioners, or a shampoo and conditioner mixture.
Hair Gel
Hair gels are common among all hair types for creating hold, enhancing natural curl pattern, and definition, but not all hair gels are the same. Many consumers experience flaking after applying gel to their hair. Flaking occurs when a gel doesn't combine well with your natural hair and can also be a reaction to your conditioner. For the best results when using a gel, use it on freshly washed and damp hair. Then apply the hair gel and style as you prefer.
Mousse
Mousse usually has a lighter consistency than gels and also has a bouncier quality than creams. It can give your hair twice or even thrice as much more volume. Hair mousse also helps hair feel and look shinier and gives it more definition without scrunching the crunch if you know how to use hair mousse correctly. There are many methods of how to use hair mousse effectively, and the reasons to choose hair mousse over other styling formats are plenty. Hair mousse is a foam that you can apply to give some hold and definition to strands while protecting, taming your hair, and giving unruly curls some control. Mousse reduces frizz in check and makes your curls bouncier. Using enough amount of hair mousse can gradually make a difference.
Serum
Hair serum is a styling product that covers the outer layer of your hair. Its base is silicone, a rubber-like substance that coats your strands. There are many different types of hair serums for various hair goals. Depending on the product's formulation, a hair serum could reduce frizz, add shine, or straighten your hair. Some formulas may also protect your hair against various forms of damage.
In this blog, we tried to give a brief explanation of different types of naturally curly hair products with a wide range of functions for a complete variety of hair types because having astonishing hair needs trial and error as we as knowledge and I suggest you visit curlscan if you have trouble finding naturally curly girl approved hair products so you could analyze different products here and decide to try or avoid them by a complete knowledge.