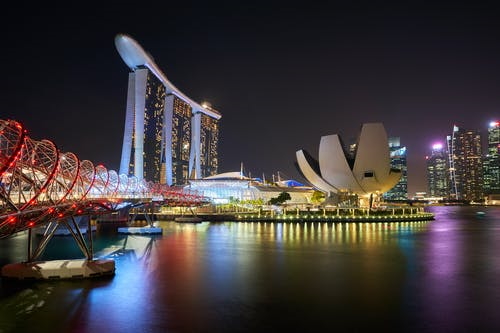 If you can't decide between picturesque nature and a man-made urban paradise for your honeymoon, opting for Singapore may be the ideal trip that offers the best of both worlds. Not to mention that this amazing city-state can be an endless source of fun and interesting activities that can instantly turn into a memorable and romantic experience.
1. Visit the Little India Together
A great way to start your honeymoon adventure in Singapore is to spend a whole day in the Little India neighborhood, called that because it celebrates Indian culture. The area is famous for great Indian-inspired food and shopping opportunities, together with fun nightlife.
2. Engage in Main Attractions at Sentosa
Sentosa is definitely one of the biggest tourist hot spots in Singapore as it features many different attractions, from Universal Studios to Adventure Cove Waterpark. As such, you and your spouse can have a total blast with no time to feel bored, and enjoy the perfect mix of adventure and romantic getaway.
3. Take the City Bus Tour
Touring this city-state is a must when you first come to visit, but the attractions and sights can easily become too overwhelming. So, if you're on the lookout for the most exciting, romantic, and effective way to learn about Singapore, definitely consider taking the City Bus Tour – driving around the entire city in an open-roof bus.
4. Visit the Sands SkyPark Observation Deck
One of the most enticing and romantic things that you two can do as a couple on honeymoon in Singapore is to visit the Sands SkyPark Observation Deck together and enjoy the breathtaking panoramic view of the city. This is the sight you two will be able to share forever. What's more, you can take the romance back to your SkyPark hotel room and maybe even get to explore the goodies from the sex toy shop in Singapore you had paid a visit before.
5. Enjoy the Beauty of Nature
Gardens by the Bay is definitely one of the most popular tourist attractions in Singapore, and for a good reason. It features picturesque natural scenery together with amazing architectural wonders. There are plenty of things to do here as well, but you should make it a point to visit the Supertree Grove. There's also the aerial walkway to make things even more romantic with a wholesome view of the Marina Bay and the gardens.
6. Camp and BBQ at ECP for Added Excitement
At the seashore of the East Coast Park, there's an area that allows for camping and barbecuing. Many tourists love spending time here as it provides the most idyllic and relaxing pastime that can be found in Singapore. So, why not spice your honeymoon trip even more by jumping at the opportunity to camp near the sea?
7. Get Away from the Urban Jungle
Singapore is truly an architectural marvel of the modern world and the nightlife never fails to be exciting and wild. But if you suddenly start craving the true wilderness, Singapore won't leave you disappointed. You can plan a trip to the Singapore Zoo featuring different arrays of wildlife. Also, you can opt to spend a romantic day on the beach, or maybe even visit the famous Merlion Park. And in case you're hungry for some awe-inspiring views, board a river cruise from Clarke Quay.
Even if you and your spouse-to-be tend to imagine a fun and exciting honeymoon trip differently, you can be 100% positive that Singapore will keep you both covered. What's more, you'll get to enjoy the things you both find amazing together and create some of the most gorgeous memories in one of the most gorgeous places in the whole world.