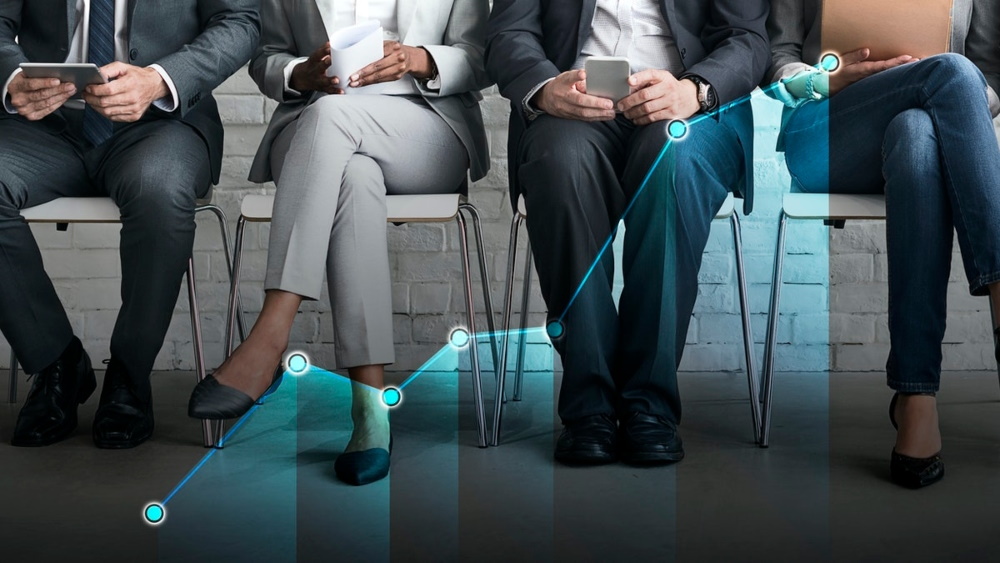 Diversity and inclusion go far beyond political correctness. These initiatives are all about employee engagement, satisfaction, and morale. By hiring candidates of different ethnicities, cultural backgrounds, sexual orientations, genders, and abilities, you grow a unique company culture. That helps you attract and retain top talent and maximize business operations.
Here are five benefits of diverse workforces for businesses:


Triggering Employee Empathy and Awareness
Diversity and inclusion enhance the appreciation of differences in the workplace. When working close to diverse coworkers, employees may become more aware of their unconscious biases and stereotypes. Support your employees to accept workplace diversity. For example, create various diversity and inclusion initiatives.
When employees participate actively in awareness exercises, it is easier for them to experience emotional transformation and become more empathetic towards their coworkers. Such initiatives also contribute to employees' personal development. Their diversity awareness and acceptance extend to their family lives, too.


The Rise of Diverse, Hybrid Workforces


The outbreak of the Coronavirus pandemic forced many companies to transition predominantly to remote work. Since then, traditional offices have learned a lot from virtual working. As stated by a PwC.com research, 83% of employers felt the shift to remote work was a success. Moreover, 52% believe their employees are now more productive than they were before the pandemic.
Most importantly, remote work is the opportunity to expand your reach and hire global talent. U.S. companies can now team up with contractor solutions in Europe to hire and manage international staff. That is where building a diverse workplace helps. By developing a D&I policy, you can expand your talent pool. When you remove geographical boundaries, you also reduce employees' bias. That way, you can build a diverse international team and make all members feel accepted and welcome. 
To foster inclusion in a remote team, insist on regular communication, mutual appreciation, and collaboration. To nurture relationships in a distributed team and make everyone welcome, schedule regular virtual team-building events.
Boosting Employee Engagement
When a company invests in diversity and inclusion, its employees feel a greater sense of belonging. They feel like appreciated and respected team members. That increases their overall wellbeing, motivation, and self-esteem. Employees will eventually start communicating with the team more effectively and performing their tasks more proactively. When they feel included, they are more engaged.

According to Deloitte, in inclusive workplaces, 83% of millennials are actively engaged in their work. That results in better outcomes for both employees and the company itself.


Maximizing Employee Performance
Workers with varying skills, backgrounds, experiences, and knowledge view the same problem from different viewpoints. That way, they can bring diverse solutions to the table. The team can collaborate effectively to choose the right solution and solve problems faster.
Diversity and inclusion can boost employee performance in several ways:


Improved Decision-Making
According to research statistics, there is an explicit link between workplace diversity and decision-making. Heterogeneity in the workplace drives better decisions. Studies found that diverse teams outperform homogeneous ones up to 87% of the time.


Faster Problem-Solving
Diversity also leads to faster problem-solving. Harvard Business Review emphasizes that diverse teams solve problems faster than cognitively similar staff members.


Increased Innovation
Diversity inspires creativity and out-of-box thinking. As such, it drives innovation. Statistics back me up on that. Back in 2015, Josh Bersin teamed with Deloitte to conduct a comprehensive study on workplace inclusion. They found that highly inclusive companies are 1.7 times more likely to be innovation leaders in their market. Furthermore, they are 1.8 times more likely to be change-ready.



Strengthening your Employer Brand and Attracting Top Talent
The U.S. population is getting more diverse than ever. Did you know that Millennials and Gen Z generations are the most diverse in history? According to research studies, 56% of 87 million Millennials in the U.S. are white, compared to 72% of the 76 million Baby Boomers.
Given these figures, it is not surprising that younger generations are far more socially responsible. Diversity and inclusion are often crucial deciding factors when it comes to choosing employers. Glassdoor found that 67% of job seekers consider workplace diversity a significant factor when considering career opportunities. Moreover, over 50% of employees want their companies to do more to boost diversity.
Therefore, building a diverse and inclusive workplace should be a central task for any HR professional. It helps you attract top talent and make your business a more desirable place to work. That is why you need to promote your D&I strategy. Leverage your website, social accounts, blog, email newsletters, billboards, and job postings to emphasize the importance of diversity in your organization.


Over to You
Workplace diversity and inclusion are the nerve center of your business. They increase employee morale and engagement. That way, they encourage better decision-making and problem-solving, taking your business results to a whole new level.