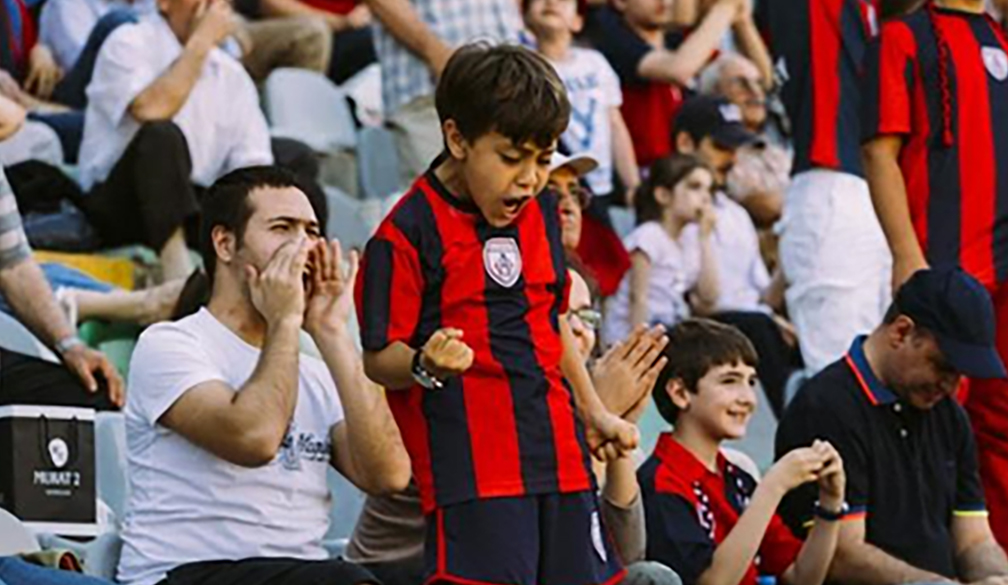 Fantasy Football isn't just a game; it's a passion, a lifestyle, and for many, an identity or a way to make money. No wonder many of the big companies sponsor major football teams. 
What better way to represent that identity than with a unique and memorable logo? If you're reading this, chances are you're looking to craft an emblem that captures the essence of your team without spending a fortune on web or graphic design. Well, you're in luck! This guide will walk you through the process of designing a football logo using free tools, with a special mention of Adobe Express. So, let's kick off!
Why is a Football Logo So Crucial?
Before diving into the how-to, let's understand the why. A logo is more than just a graphic; it's the face of your team. It's what a community of fans wear on their jerseys, paint on their faces, and wave on banners. It's a symbol of pride, unity, and ambition.
Recognition: In a sea of teams, your logo helps you stand out.
Unity: It brings together players, fans, and coaches under one emblem.
Branding: Merchandise, social media, tickets - your logo is everywhere!
Getting Started with Free Tools
There's a plethora of free football logo creator tools out there, but for the sake of this guide, we'll focus on Adobe Express, a versatile platform perfect for football logo creation.
Adobe Express: Your Free Football Logo Creator
Adobe, a name synonymous with design, offers a free tool - Adobe Express. It's user-friendly, packed with features, and tailored for football enthusiasts.
Features:
Templates: Choose from a wide range of football-specific designs.
Customization: Alter colors, fonts, and graphics to match your team's vibe.
Versatility: Suitable for both amateurs and seasoned designers.
Crafting Your Logo: A Step-by-Step Approach
Step 1: Inspiration and Brainstorming
Every great design starts with an idea. Think about your team's history, values, and ambitions. Maybe you're the underdogs, or perhaps you're the champions. Let that narrative guide your design.
Step 2: Choosing a Template on Adobe Express
Navigate to Adobe Express's football section. You'll be greeted with a plethora of templates. Choose one that resonates with your initial idea.
Step 3: Customization
This is where the magic happens. Play around with:
Colors: Representing energy, passion, or tradition.
Fonts: Bold for aggression, cursive for elegance.
Graphics: Footballs, boots, trophies - the choices are endless!
Step 4: Feedback and Iteration
Once you've crafted your masterpiece, seek feedback. Show it to your players, fans, and even rivals. Use their insights to refine your design.
Step 5: Finalizing and Launching
After a few tweaks, you'll have a logo that's ready to shine. Introduce it on social media, print it on jerseys, and watch as it becomes a symbol of pride.
Tips for a Stellar Football Logo
Simplicity is Key: Remember, this logo will be on tiny ticket stubs and massive banners. It needs to be recognizable at any size.
Tell a Story: Every curve, color, and character should have a reason.
Stay True to Your Roots: Your logo should reflect your team's history and culture.
Analyzing the Impact of Your New Logo
Once your logo is out in the world, it's crucial to gauge its impact. Monitor merchandise sales, social media engagement, and even crowd reactions during any major sports events. This analytical approach will give you insights into the logo's effectiveness and areas of improvement. 
There you have it, a comprehensive guide to crafting your football team's identity using free tools like Adobe Express. Remember, a logo is more than just a design; it's a representation of your team's spirit, ambition, and legacy. So, give it the thought, time, and passion it deserves. And who knows? Maybe your logo will one day be as iconic as the greats!