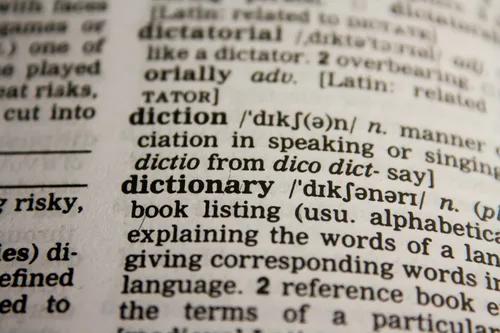 The world has become a global village, but there are too many languages. It would take a genius to learn all the languages in the world, and he still won't be proficient in most of them. We can't stop our growth just because of this one limitation. You can acquire the help of a translation company for your business to overcome this issue. However, make sure you do these things before choosing one service to save yourself future troubles.
It Should be Their Main Service
Instead of going for a company that is a jack of all trades, choose a company like Expresstranslate that only offers translation and interpretation service. A company with too many services can't provide the best of any. On the other hand, a specialized translation agency would know everything there is to know about providing the best of service. They will have the most expert professionals who won't give you any reason to complain.
See their Accreditations
You can't blindly trust anyone who says he can do your translation job. Make sure that the company has some globally recognized accreditation, such as NAATI. The National Accreditation Authority for Translators and Interpreters (NAATI) has a strict test before it recognizes any translator. If your translator has one such certification, you can rest assured that your work is in safe hands.
Their Translators Have Signed NDAs
Many of the documents you might need to be translated or interpreted would be business-related and confidential. You can't have just anyone read and reuse them. That's why you need to find a company that has signed NDAs with all its translators. None of their employees would dare leak or share your documents when they are under the contract, or they will have to face legal actions. You can also sign a contract with the company to ensure the security of your documents.
Translators Should Be Native
No matter how good of a translator one is, he could make a mistake that only a native speaker of that language would understand. There could be jargon or slang that may have a different meaning for someone who studies it as a second language. Your top priority should be to hire the native speaker of the language of your document, who is also an expert in your language.
Look for Customer Testimonials
Professional companies proudly present their feedback to their customers. If they are experienced in the field, they would have worked with a lot of people who wouldn't mind sharing testimonials. These tell you a lot about the company you are about to get into business with. If there are no testimonials, you might want to question their experience in the market. If you feel the testimonials on their website are fake, that's a signal that you shouldn't go any further with them.
They Must Have a Quality Assurance Team
To err is human, and even professionals make mistakes. You can't blame them if they forget to consider some little rule in translation. That's why every professional company has a quality assurance department. Make sure the company you hire has professional editors to review the work before submitting it to you.