Written by Dirgha Raj Prasai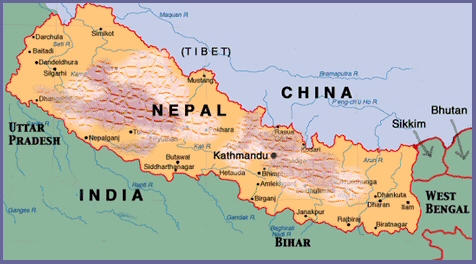 Nepal 14 August 2014. The leaders of Nepali Congress and CPN (UML) must start working to save the nation. They had endangered the nation by their unscrupulous acts. They have failed to establish the prestige of the nation in the world as they have not understood the seriousness of the scenario. The coalition government of NC and UML has not been able to bring out any program in the interest of the nation. NC President Sushil Koirala has done nothing in the capacity of the country's premier. We had though that he could be supportive of BP Koirala's ideology but he was instead a follower of Girija Koirala. PM Sushil Koirala has not understood anything about the country. To adhere to the path shown by Girija Prasad when the nation is in a danger is his great treachery to the nation.  PM Koirala does not understand BP's ideology-2033 B.S. views that there must be coordination with the royal institution. It is unfortunate that such a person is Nepal's premier. There are rumors that leaders in Nepali Congress are fed up with the PM. They want to haul Khadga Oli of UML to the post of PM. If their format the coalition government of UML and Maoist and then NC isolated. It will not achieve anything for the nation. Sushil Koirala and Khadga Oli both are very ill who can't do anything. The PM Sushil Koirala has spent almost Rs/ 100 million in his treatment in the U.S. while Khadga Oli spent almost Rs. 20 million. These ailing leaders are worthless in such a situation when the nation is facing peril.
NC leader Sher Bahadur Deuba, the corrupt baseless leader wants to replace PM Koirala. Likewise, another power hungry leader Ram Chandra Poudel is waiting with the same purpose. NC leaders Ram Chandra Poudel, Krishna Sitaula, UCPN (Maoist) leader Baburam Bhattarai and UML's Madhav Nepal are corrupt leaders with similar characteristics. Being the controversial Maoist leader, we can think of making UCPN (Maoist) chairman Prachanda the PM as an alternative of all these leaders, with the help of UML. But if he also remains the same and does not correct his past blunders then Nepal's future would be chaotic.
In such a situation, we must not call for change of guard but support the non-starter cabinet led by PM Koirala. We must revive the royal institution and the status of Hindu Kingdom that are an integral part of Nepal's sovereignty. In this way we can save the nation from foreign intervention and activities. If NC does not abandon Girija's path we can even support the Maoist chair Prachanda for the post of PM if he agrees to revive the royal institution and declare Nepal a Hindu and Buddhist country. If Prachanda becomes PM we can reconstruct the infrastructures of the nation that had been previously destroyed. We can stop the CIA's activity in name of Free Tibet and control the conspiracies of European nations to Christianize in this pious Hindu-Buddha land of Nepal
It is said- 'A snake can see the eyes of another snake'. We must give Prachanda one more chance to bring Nepal under unity and create stability here because the Maoist is responsible on Nepal' degradation. We must make him promise and allow him one chance as he had before led the conspiracy to disintegrate China and turn Nepal into a Christian state. If it does well for the nation we should allow them to rule. If they repeat the same previous worthless activities Nepal's existence will be in peril. If current situation persists in the country the CIA and the Christian nation's missions will stay here. Thousands of Tibetan militants are being trained for this purpose in thousands of monasteries in the northern parts of Nepal. In this condition China will enter Nepal with all its Red Army-the Communist force. It will be its compulsion to move against the imperialistic power. Then, Nepal will be a base-land for another world war. Then only will open the eyes of NC, UML and the Maoists. It will be similar to the statement- 'after death the doctor.'
That is the reason Nepal's monarchy is known as Nepal's stability and a pillar of balance between China and India. In India the Bharatiya Janata Party (BJP) has come to power after much sacrifice and patience. We have made great efforts so that BJP would come to power in India. We have written many articles supporting BJP's reign in India. The BJP knows that I have written many articles in the online networks of Sri Lanka, Australia and India among others supporting BJP and informing the Indian nationals. I have chatted with Indian PM Narendra Modi, Home Minister Rajnath Singh, Foreign Minister Sushma Swaraj and current BJP chairman Amit Shah among Upananda Bramhachari and other Indian intellectuals on face book and apprised them of Nepal's situation and the corrupt leader reared by Sonia Gandhi.
I have published many articles in this regard in online. I suggest the readers to open online portals are known of Nepal's real facts. I had written an article in December 2013 raising my curiosity regards the upcoming Indian PM- 'who should be the Indian PM,?' I had also mentioned the name of Narendra Modi. I have come to know that this article had been published in many of India's publications.
http://www.theindiapost.com/world/nepal/who-should-be-indian-pm
http://www.theindiapost.com/articles/narendra-modi-a-strong-nationalist-hero-rising-in-india-by-d-r-prasai
http://www.theindiapost.com/articles/constitutional-monarchy-and-hindu-kingdom-identified-symbols-of-nepal
http://www.srilankaguardian.org/2014/07/evils-of-nepals-retrogression.html
http://www.nepal24hours.com/en/bjp-govt-india-maintain-cordial-relation-nepal
My objective is to maintain Nepal's identity and create awareness to give continuity to peace in this region. I want Nepal, there must be maintain the cordial and balance relation with India and China to remain at peace. I have written many articles on Sonia Gandhi's injustice and corruption through Nepali and Indian newspapers and Nerendra Modi's Facebook. Now she is facing action.
Now Narendra Modi has added me under the name 'Narendra Damodardas'. I have added him in my account. I feel that he is influenced by my views. Our efforts that Hindu nationalist party BJP should be in power, has been a success. BJP came to power due to the truth within the Indian people and Narendra Modi's energetic personality. So, to restore the constitutional monarchy and Hindu sate, BJP and Narendra Modi must mount pressure to the Nepalese parties who are in regime. BJP must stand against Congress (I) conspirator roles that imposed secularism, federalism and republic in Nepal.
Modi was offered an invitation to Nepal by PM Koirala. He could have told Modi through Amaresh Kumar Singh not to speak in support of Hindu nation and monarchy.
It is a matter of grief that RPP-N chairman Kamal Thapa recently had made a wrong statement, "The issues of secularism, republic and federalism are Nepal's internal matter and leaders here should not raise these issues to Modi." Why shouldn't they broach this subject? In the past India's Congress I had influenced the leaders that were on sale to impose these three agendas in Nepal. Why shouldn't the government led by BJP appeal for revival of the royal institution and the Hindu status of the nation? For the sake of the Hinduism and its existence in all over the world, the Hindu nationalist leader Narendra Modi and his government must speak on positive terms to propose the Hindu Kingdom and with Hindu Crown in Nepal. If Narendra Modi led government does not speak in support of reviving Hindu status and the monarchy in Nepal then BJP will be more suspicious than the catholic- Sonia Gandhi led government.
The BJP government should know that secularism and republic are the roots of danger for this region including Nepal and India. So, Modi Govt. may want to propose an appeal for continuation of royal institution and Hindu state in Nepal for the region's peace, stability and symbol of unity in Nepal and strong world peace.
Yes!, there is another option If the UML and Maoist form a joint government and moves in favor of constitutional monarchy and Hindu and Buddhist nation it will be one of the patriotic cabinets in Nepal's history. I feel that Prachanda is not prejudiced towards the royal institution. He was tricked into the trap of Indian intelligence wing by his colleague Baburam Bhattarai. He can regret his mistake and support the nationalistic issue. Nepal's major problem is not associated with change of leadership. To give Nepal a solution to find the coordination between Nepal's nationality, royal institution and democracy, there must be balance between these issues.
Nepal's natural and cultural resources must be utilized with peoples' participation. Nepal should be turned into a pilgrim for the followers of Hinduism and Buddhism. If we love Nepal we still have time to think. But, it was a great mistake to participate in the people's uprising under foreign direction and support; and for money and power. A man unable to swim will drown. The Nepalese society is suffering due to inflation, shortage, insecurity and indefinite pain.
The leaders of Nepal only listen to foreign powers and do what they are told. That is why Nepal is facing such dire consequences. Anarchy prevailed in the country after Hindu status and royal institution were removed forcibly. The leaders of NC and UML are hostage to indecision. Most of the intellectuals of the country can be bought for money. Maoist leader Mohan Vaidya led group have not abandoned Leninism that is 88 years old date expired formula. We must show commitment for progress of Nepal. To save our nation we must get rid of prejudice and support constitutional monarchy and Hindu and Buddhist status of the country. Then we must active with effective program for the development of the country.

Email: dirgharajprasai@gmail.com