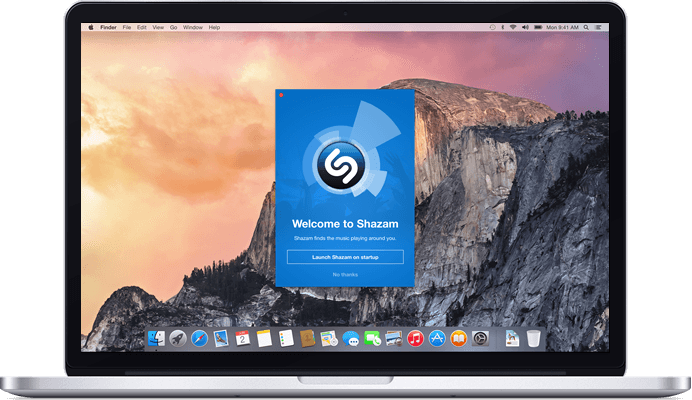 LONDON – January 22, 2015 – Shazam® today announced it has closed a $30 million investment valuing the company at over $1 billion.  The funding will support Shazam's continued evolution and rapid growth following a year of user milestones, increased service capabilities and expansion into new market sectors.
Andrew Fisher, Executive Chairman said "This funding reflects the substantial progress we have made in delivering a new paradigm for brands and content owners to increase engagement with their audiences whilst magically connecting people to the world around them. We are delighted to welcome our new investors as we further strengthen our balance sheet and continue to effectively execute on our corporate strategy."
Shazam enters 2015 with tremendous momentum:
Crossed 100 million monthly active mobile users, placing the company in an elite echelon of only a handful of mobile brands
Music identification capability is faster and more accurate than ever
Added extensive music content, integrated with the world's leading streaming music providers with the ability to play music within the Shazam app via Spotify and Rdio.
Integrated into Apple's iOS8 and Siri
Shazam enabling TV shows and commercials, cinemas, retail environments, radio content and ads and out of home advertising
Announced new capabilities to Shazam using the camera for print ads, QR codes, packaged goods and barcodes
Announced capabilities to recognise beacons
"We're excited to continue to focus on user growth and engagement, building on our strength in music and innovating to increase the universe of what is Shazamable in order to realise the enormous potential of Shazam," said Rich Riley, CEO, Shazam. "Our move into multiple new environments in 2014 has allowed our users to connect to more aspects of their world while enabling our partners and advertisers to reach our massive and engaged user base like never before."
About Shazam
Shazam is one of the world's most popular mobile apps that magically connects people to the world around them. Shazam pioneered audio recognition technology that helps people identify music and has grown into a service that effortlessly connects people with artists, TV shows, ads, cinema, radio and retail environments. Shazam has been downloaded over 500 million times and has over 100 million mobile monthly active users.
For further information about Shazam Entertainment visit www.shazam.com and @Shazam.