Written by

Alex Brudenell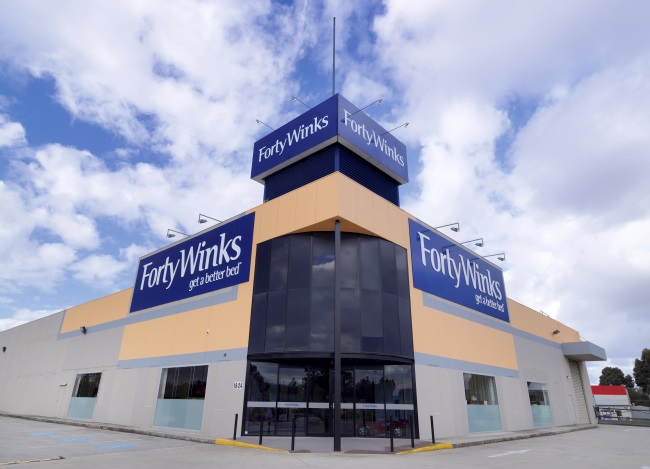 29 July 2014. This month marks a special occasion for an Australian success story in the bedroom retailing and franchise space – Forty Winks are celebrating 30 years of bringing Australian's a better night's rest.
From its humble beginnings of just a handful of stores in 1984, Forty Winks has grown into a household bedroom retailer, with more than 90 successful stores across Australia.
Forty Winks' retail success is driven by aggressive advertising and marketing campaigns, which saturate local and national television, radio, print and online media.
Having enjoyed steady growth for the past 30 years, with solid year on year increases, Forty Winks predicts continued sustained growth as a result of its successful franchisee model.
One of the founding members, Rod Andrews, reminisces about the time when a group of experienced bedding retailers took a leap of faith and ventured away from the rival franchise company to start their own group.
"It was a big risk that turned out to be well worth it," explains Rod. "The group were confident in the formula we had developed, and we were prepared to back it with our own family finances and reputations. Through hard work and dedication, we are now grateful to be a part of Australia's leading bedding retailer."
The ongoing success of Forty Winks can be attributed to this group of loyal and committed franchisees that have continued to grow the business to the success it is today. "The franchisees are the lifeblood of the brand and participate in the decision-making processes driven by marketing and product committees," says Rod.
Forty Winks' winning franchisee model sees a large percentage of franchisee fees being injected back into the business to bolster marketing and media spend with the aim of continuing steady growth into the future.
The Forty Winks franchisees have a wealth of support at their fingertips through experience and knowledge of the National Support Centre teams. CEO James Hayward says, The Board of Directors recognise that the success of the company very much depends on the success of its franchisees.
"Forty Winks provides a host of support services, including ongoing product research and development, high level training, reporting systems, marketing and leadership."
James says equally as important to the Forty Winks business are the customers. Forty Winks has stayed true to the company values of putting the customer first, providing them with the best advice and bed that they can afford.
 "Customer service is crucial to what we do. When customers understand the significance of how much time they spend in bed, they are appreciative of the advice provided by the Forty Winks staff," says James.
The industry has seen a transition over the years from just Australian manufacturers to a mix of locally made and imported bedroom products. "While the category is becoming more competitive, we will always support our Australian suppliers and hold these relationships as critical to the success of our business," he says.
Long term supplier partners Sealy, who have been in bed with Forty Winks for over 30 years attribute the Forty Winks success to a combination of family values and professionalism.
"Forty Winks has reshaped the retail bedding landscape through a consistent and relentless brand message. No other retailer in the category has accomplished national leadership like Forty Winks has," says Sealy Managing Director Simon Dyer.
Forty Winks places great emphasis on innovation, always looking to the future to make sure its offer is current. This vision and drive has resulted in the company's ongoing long term success.
Key achievements in Forty Winks 30 year history has been the development of a world class National Support Centre team who care for stores and the communities in which they operate. A future concept store is currently being rolled out throughout the country.
Earlier in the year, Forty Winks launched the most significant brand campaign in its history, representing a brave move in the world of retail and a departure from exclusively product based advertising. The brand campaign captures the great unrested, offering a wistful view of sleep and rest.
"We're all extremely proud of the new direction that is reflective of the company's aim to change lives through a better night's sleep and the team at Forty Winks is 100 per cent committed to this cause," says James.  
Another key initiative Forty Winks has implemented is the integration of the franchisees children into the business that has resulted in generational changes.
Over its history, Forty Winks has redefined the bedding landscape to grow into the reputable Australian brand it is today. "We're in a terrific space now and have all systems in place for another successful 30 years," he says.
Communicado Marketing Communications
Alex Brudenell – 03 9522 9909 or 0402 442 721, alex.brudenell@communicado.com.au
Claire Macfarlane – 03 9522 9930 or 0413 252 323, claire.macfarlane@communicado.com.au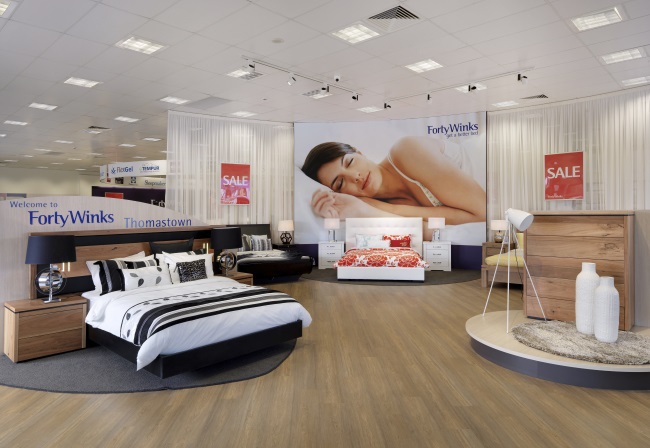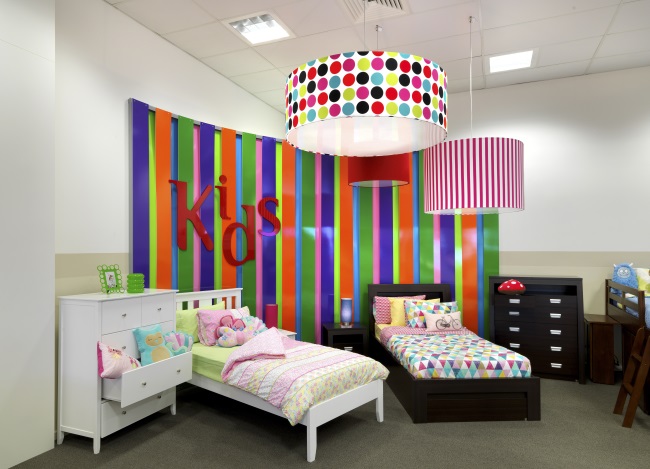 Source
Alexandra  Brudenell
COMMUNICADO
Level 1, 554 High Street Prahran
T  03 9522 9909  M 0402 442 721  E alex.brudenell@communicado.com.au
www.
communicado.com.au