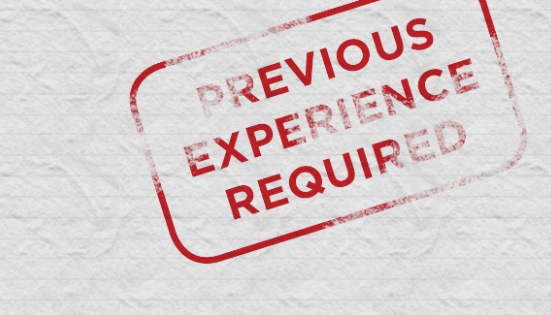 Across the world in developed countries, there's a similar trend occurring – many employers can't find qualified workers with the skills for the job. Sectors such as health, social care and education are some of the areas where this 'skill gap' is growing, whilst manufacturing remains the area most in demand for skilled labourers.
On the surface, this seems like a crisis – many employers have blamed the education system for not teaching kids enough real life skills. However, the reality is that many modern employers expect too much. With almost all job ads stating 'experience needed' – often 2 years' experience – it's clear that few employers are willing to train up staff any more, which is why this skill gap is growing. Without any employers giving them a chance, employees can't gain these skills.
Those companies that do offer on-the-job training, usually in the form of an apprenticeship or internship, are very low paid. In fact, many of these internships are voluntary. This gives applicants no incentive to apply for these roles – many applicants who need the skills also need an income. However, the biggest problem is that many of these vacancies are only open to the young without higher education. Older people trying to find work and those with higher education can't get the experience.
If employers want to find skilled employees, they need to start pouring money into developing these skills in applicants of all backgrounds. This means offering a decent starting income to new employees whilst training them up or simply pouring more money into training equipment or courses.
Training doesn't have to be time-consuming (another reason why many employers are so reluctant to invest in training themselves). Using learning management software, it's possible to get employers to train themselves online. This software could be used during work hours or out of work hours. The other option is to pay employees to go on short courses offering practical skills – these short courses can get employees qualified in a matter of weeks without the need for employers and their staff having to take time out of their busy schedule to provide training themselves.
Bigger companies could even start recruiting training staff members whose primary role is to train up new employees. Quite often senior employees are delegated to train staff whilst also having to carry out multiple other responsibilities. If employers of large companies offered certain senior employers the chance to focus mainly on training whilst giving other responsibilities to another senior members, it would allow senior employees to provide better quality training as they wouldn't be having to juggle other commitments at the same time.
Of course, in the meantime, jobseekers can be trying to close the skill gap themselves by not letting 'experience needed' put them off and applying to these ads anyway – some employers will take the risk of employing you if your application is impressive enough, even if you don't have experience. Volunteering can also offer valuable experience. Whilst many people don't volunteer because they also need an income, there's no harm in volunteering for a week – this could be all that's needed to put some experience on your CV.