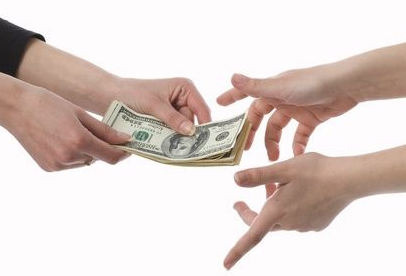 In the world of Forex trading, more than $4 trillion is traded every single day, making it the largest financial market in the world. As there is no central marketplace, you must choose a Forex broker, and sifting through hundreds of them can be time-consuming and stressful. Finding the best Forex broker online is the biggest decision you will ever make. It requires caution and research, and it can feel overwhelming, particularly if you are not sure exactly what you should be looking for.
So, let's look at three qualities that should come top of your list when choosing a Forex broker in this competitive marketplace.


Your Security Comes First Every Time
The first thing to think about is your security and safety. It does not matter what spectacular benefits a broker is offering, you are not going to give them your money just because they say they are legit, right?
Checking the reliability of any broker is essential and their credibility is measured by whether or not they are regulated. Regulatory bodies exist to protect you, and in Australia, the supervising authority is the Australian Securities and Investment Commission (ASIC). Any broker that is a member of ASIC will state this transparently on its website. Every country has its own supervisory body, so make sure that this is your first consideration and only ever open an account with a company that is correctly regulated.


A Good Trading Platform Is Worth Its Weight In Gold
Any online Forex trading is facilitated via the broker's platform, so it's critical that it is stable, user-friendly and easy to navigate. It's also essential to check what the platform offers. Does it give you the information and news that you need? Can you use charting tools easily to make trading decisions?
Any trading platform is your portal to the Forex market and is essential to your success. A good broker will provide software that is simple to use and offers a range of technical and fundamental analysis tools and charts. These help to ensure that trades can be researched and entered or exited with ease. It should also provide a range of educational tools and videos to help you on your way. Along with this, it's essential that it provides a free demo account, so that you can try out the platform and its trading benefits before opening an account.


Customer Service Encompasses Everything
As with every other service, you need to be able to contact your broker easily if any problems arise. A brokers competence in dealing with issues or technical support is paramount. So when selecting your broker, test them out and see how they perform, and how knowledgeable staff are on subjects like leverage or regulations.
Customer service also encompasses a wide range of services offered by the broker. For instance, it is essential that they fill you with the best market price for any orders. With normal market liquidity, there is no reason for them not to fill you at the market price visible when you click the "sell" or "buy" button. Any good Forex broker will also allow you to withdraw and deposit funds instantly without any hassle. Forex trading is a 24/7 activity, so a broker's reliability can ultimately be measured by its overall levels of customer support.