Written by

The Conversation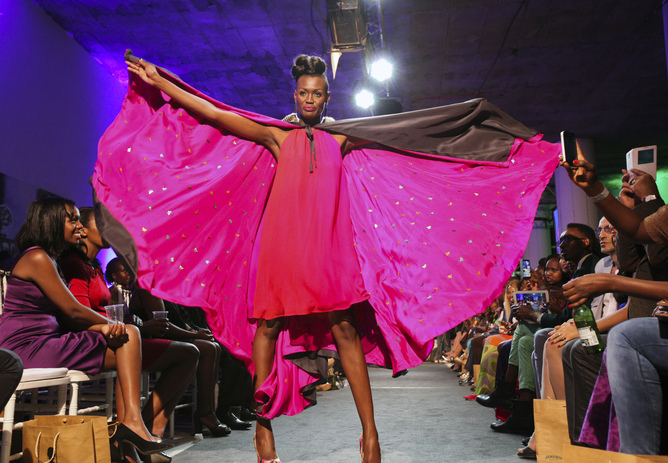 Ask ten people what they think about Africa's rising cities and you get ten different opinions. The only thing they will agree on is that traffic is awful. In truth, 52 cities with more than a million inhabitants are becoming a magnet for innovation which has echoes in the industrial revolution.
Take a look at sub-Saharan Africa, the region with the highest number of people involved in early-stage entrepreneurial activity. According to the Global Entrepreneurship Monitor 39.9% of Nigerian and Zambian adults are either starting a business or have run one for less than 3.5 years. M-Kopa, Ushahidi, Helvetic Solar Contractors, Headboy Industries, and Jobberman are just a few examples of start-ups you should watch out for in Africa's urban centres.
One problem is that the figures to describe what is happening in the midst of this fast-paced urbanisation are often missing, disparate or sparse. But our experience in Nairobi, whose population has surged from 350,000 in 1963 to more than 3m at the last census in 2009, can help us tell the story of what the rise of these urban centres means for those living and working there.
Coming home
Western-educated returnees thrive in Africa's cities and we have met people whose American education has kept opening doors. Savings brought back can give workers the means to buy a house, while their new-found expertise can give them a foot in the door at the biggest African companies.
One woman returnee we spoke to had found work at a major mobile operator and was then savvy enough to join executives who left to set up a venture using M-Pesa, a mobile payment system through which 25% of Kenya's GNP flows. Her education and ability to get things done quickly got her promoted to become head of administration. Consider that mobile penetration in Africa is up to 80% and growing fast, and it is easy to see this avenue for growth and opportunity repeated through the continent.
As Jonathan Berman notes in Success in Africa, both the corridors of government and corporate Africa buzz with graduates from the world's top universities.
In South Africa, an estimated 359,000 highly-skilled workers have returned in the past seven years. They are able to overcome three of the biggest obstacles: access to property, capital, and global networks. Loans are notoriously expensive in Africa. A 20% interest rate is not an exception. Property prices, on the other hand, have skyrocketed in Africa's cities.
So coming back with some savings gives returnees a head-start – and there is evidence that the willingness to return is real. Angel investors and venture capitalists are also rare creatures (though increasing in number). Here, returnees are able to connect to the diaspora and Western investors more easily. Their ability to build bridges between the different worlds is key.
In recent years, not just individuals but entire companies have relocated – coming with the same advantages. Look at iRoko, a sort of Netflix for Nollywood movies, which moved from London to Lagos recently.
Moving up
Our research in Nairobi found plenty of examples of the age-old migration away from rural areas. One woman we met mirrored the experience of many by leaving a poor lakeside fishing family after her education came to a close with the end of primary school (which is free). Families need money, and so a Matatu minibus ride into the city saw her hunting for and finding domestic work. Employment stability isn't great though and a sudden sacking soon followed, but crucially, opportunities are many. A new job followed, with new connections and more domestic work on top of that, and money flows back to the family.
In Ghana, the urban population is predicted to grow to 63% by 2025 from 43.8% in 2000; and much of this is due to domestic work for women and girls.
Progress is not as smooth as it is for well-educated returnees but opportunities still exist. In Welcome to Lagos, a three-part mini-series the BBC portraits their resourcefulness and determination. On the Olusosun rubbish dump, for example, Eric makes a living collecting plastic, bottles and metals. Saving up some money he records a song which is later heard on the radio.
As people move from agricultural work into urban jobs, productivity increases. A recent McKinsey report estimates that labour productivity growth in Africa added 2.7% to GDP growth in the period 2000-2008. It is a progress that is closely tied to the big urban centres.
Progress
And then there are the hustlers, often Nairobi-born and bred and always looking for the next chance to move a step up the ladder. They might sell cigarettes while they're at school and move on to run a barber shop or repair cars to make ends meet. In short, the city breeds fast-thinking sales people. And when structural changes help nurture their talents, good things can happen.
We encountered one man whose hustling combined well with a friend who returned from the west with a computer science degree. They started to develop their own software and win contracts from local councils and small businesses, allowing them to start hiring and growing.
One thing that helped inspire that progress was a new constitution in 2010 which partially devolved power and control of budgets to counties, eliminated the red tape of centralised government and granting more autonomy over growth strategies. At the most basic level, this results in local government contracts and creates new business opportunities.
Africa's urban centres may mean different things to different people, but they are at the heart of Africa's dynamism and progress. Nairobi itself gets some negative press in the west, but a new generation of entrepreneurs has been created, which is forming a fundamental part of Africa's growth.
Franz Mathis, a historian, argues that urbanisation was a necessary condition for industrialisation. Only in big cities did entrepreneurs gain access to capital, a qualified labour force, new technology and an infrastructure that allowed them to access a sizeable market. This is exactly what is happening in African cities today as the continent experiences urbanisation at a faster rate than any other.