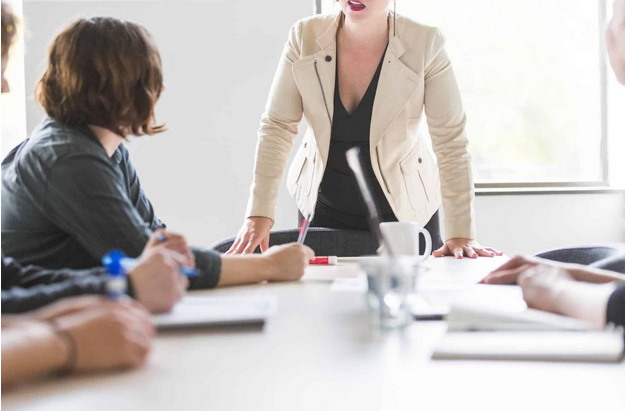 Many business owners who want to save money on high overhead and enjoy a wide range of affordable services are considering getting a virtual office for their businesses. Virtual offices can indeed provide many benefits and increase a business's productivity and efficiency. But this does not mean that all virtual offices are created equal and all of them provide services of the same quality. 
This is the main reason why all business owners and entrepreneurs who are seeking the most suitable virtual office for their businesses should analyse the features of the virtual offices included in their shortlist. Getting a virtual office can be a smart decision provided that a business can benefit from excellent features. Therefore, no business owner should choose a virtual office randomly. 
The purpose of this article is to highlight the main differences between ordinary virtual offices and high-quality virtual offices so that all business owners and entrepreneurs can make the best decisions for their companies. 
5 Features Included In A Good Virtual Office


A high-quality virtual office should provide a prestigious address so that the business can appear more legitimate. The address provided by a virtual office is where the premises of the virtual office provider are. Obviously, there is a huge difference between an address that shows a business located in the suburbs of a city and an address that shows a business is located in the heart of a city or a prestigious neighbourhood. Therefore, a reputable virtual office must provide an address of a good location. 
A secure business mailbox can make the difference between an excellent virtual office and an ordinary one. Almost all virtual offices include a post handling and mail forwarding service but ordinary virtual offices offer a box of all mail (meaning that the mailbox is common for all the companies that rent a virtual office from that provider) and the employees of the virtual office must be present to provide mail to the business representative. Where, a high-quality virtual office allows companies to have a private secure business mailbox that comes with a PIN code and can be accessed any time of the day, while being secure to prevent anybody else from accessing it. 
24/7 available meeting rooms
Some virtual office providers allow business owners to rent meeting rooms in their office building. However, these meeting rooms are most of the time available from Monday to Friday from 9 am to 5 pm, meaning that they cannot set up business meetings on the weekend or out of this time frame. Good virtual offices offer 24/7 available meeting rooms and boardrooms that can be accessed in a keyless entry office building. Also, the booking system should be as easy as possible. The rooms should be booked within a few minutes through the online portal of the virtual office provider.  
Virtual receptionists can bring several benefits to a business but not all virtual office providers include them in their services. Virtual receptionists are agents who can provide 24/7 coverage and manage phone calls, schedule appointments, ensure a personalised customer service experience, and forward important calls to the business owner (or, business owners can forward calls to the virtual receptionist). Virtual receptionists are a valuable service that good virtual office providers include in their packages so that they can help a company save time and money.  
This service is extremely important as it can help a business build a more professional and legitimate image. Instead of using an ordinary mobile phone number or a home number, business owners can receive a landline phone number that they can use as a business phone number. Also, they can use it to redirect phone calls to the virtual receptionist. 
Conclusion - Virtual offices can bring several advantages to a company as long as the services that they provide are high-quality services. All business owners who are considering moving to a virtual office should check if the virtual office provider includes a prestigious virtual address, a secure business mailbox, 24/7 available meeting rooms, virtual receptionists, and an Australian landline phone number.