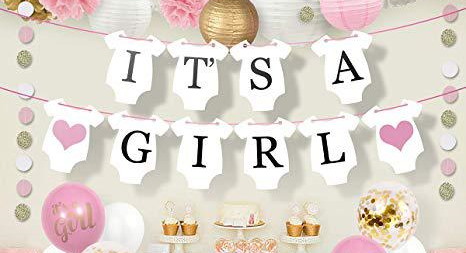 It can be a bitter-sweet thing planning a baby shower for your best friend. You are obviously very happy for her and the fact that she is embarking on the next stage of her journey through life, but the heralding of a baby can also mean that the amount of time you are able to spend with your bestie is about to be radically reduced. Sure, she is still your BFF, but she is going to be tired and worn out and stretched for time and she is going to be pouring love and attention onto somebody new. But regardless of this, you want to throw a proper shower and do things right for her. But what goes into that shower? What should you do and what should you avoid? Here are a few things that you might want to consider.
Organise a registry
It doesn't need to be a formal registry but do your best to manage the gift buying process. The last thing that you want is for everyone to turn up with the same thing. And while it is true that she will probably never have too many diapers, it is one thing to have them in reserve, it is quite another thing to only be unwrapping nappies as to the shower. So, when it comes to buying gifts for baby shower, talk to the mother to be to assess her needs and then talk to the guests; manage the process.
Talk to the family
Unless your friend is horribly estranged from her family, include them in eth planning. Mothers and sister are usually very good at knowing what will be liked and what will be frowned upon. It is also very likely that they will want to be involved in the planning. If it is going to be a surprise function, then they could very easily be part of the operation to lure the mother-to-be to a destination where everyone will be waiting. The reality is that organising a function can be quite a process and you don't need to do it by yourself.
Booze is not a good idea
As much as you all enjoy your wine, remember that for a pregnant mother alcohol is not recommended. It is generally considered worse during the earlier stages of the pregnancy, but most mothers prefer to avoid it until after the baby is safely on the outside. So, think twice before bringing out the stock of alcohol for the function if it means that your friend will be the only one not able to drink.
Don't leave it too late
If you want to make sure that the shower is going to happen, then don't leave it too late. As much as the parents will know the projected due date, pregnancy is not an exact science and the baby could plausibly arrive anywhere from 30 weeks onwards. Yes, that is very premature, but premature births happen all the time. The point is, you will more than likely get away with a shower in week 30, but don't schedule it a week for the official due date, if that is how you have planned things then you may well find the party never happened.