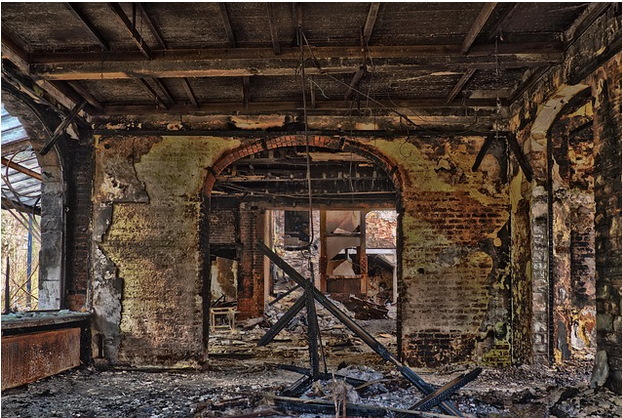 Hundreds of bushfires across New South Wales are continuing to rage through more than 1 million hectares of Australia's East Coast in an unprecedented emergency before the Australian summer has even properly begun. For homeowners caught up in the fires, this has led to devastating destruction, with many fleeing their homes unsure of what they may return to.

Even once the flames have been extinguished and the fires have abated, for those in the middle of the devastation there's still a long road ahead before they can begin to rebuild their lives.

If you're a homeowner affected by the fires here are 8 steps you will need to go through.

Contact your insurance provider
It's important that homeowners affected by the fires set the claims process in motion as soon as possible by contacting their home insurance provider if they have one. Insurance companies may be able to recommend fire restoration services and provide guidance on how best to approach the re-build.
Document the rebuild process
Rebuilding after a fire can be very costly and so to ensure that they receive the maximum amount of money back from their insurance provider, homeowners will want to document everything related to the repair. The best way to do this is by taking photographs of everything and making digital copies of the paperwork and then transferring these over to their insurance provider.
Secure your property
Burnt out homes are at risk of vandalism and so it is important that affected homeowners secure their homes by boarding up windows and erecting fencing to keep unwanted visitors out until the rebuilding process can begin.
Assess the damage
Before the rebuild can begin homeowners will need to ensure that the property is safe by hiring a structural engineer to assess the damage. If the damage is too great the house may need to be knocked down and rebuilt from scratch.
Carry out structural repairs first
If the structural damage can be repaired then the next step homeowners will need to take is to restore their properties
structural integrity,
even before cleaning or removing items from the property. It's advisable that this is conducted by licenced proffessionals.
Clean out the debris
With their home finally safe to enter, homeowners will now be able to begin the lengthy process of removing burnt-out debris and salvaging any of their personal belongings from the wreckage.
Fix the electrical system
In addition to the structural and cosmetic damage that fires can cause they also often cause irrevocable damage to the electrical system and homeowners will need to check all of their wiring and fixtures as well as their breaker box. Electrical restoration can be dangerous and therefore must be conducted by a licenced professional company such as
Smillie Electrical
.
Rectify cosmetic damage and redecorating
The average time it takes to clean up and rebuild after a fire is often several months, with the process taking much longer if the damage is severe meaning that many homeowners will be rectifying the cosmetic damage and redecorating their homes well into the Christmas period.