Written by

Naomi Whittaker
The most common apps are used for socialization and entertainment. However, this is changing with the development of numerous education apps for students at various levels. According to experts at Dissertation Team students who use apps enjoy a better college experience because academic work is lighter. Apps also enhance the quality of your writing, boosting your academic performance.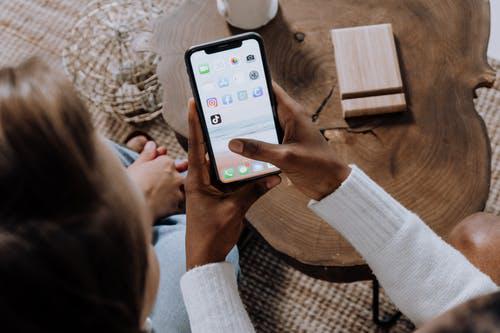 While there are millions of apps a student can install, only a few have a direct impact on academic performance. In fact, experts advise students to choose the apps wisely to avoid wasting too much time on the phone or computer gadgets because of apps. Why should you use apps in your academic work? Here are the benefits you stand to reap.
Ebooks And Learning Materials
Apps make it easier to access and use online learning resources. Some of the libraries, professionals, and databases use apps to distribute their materials. Once you have installed the app, you have direct access to these materials. It will improve your research work and quality of paper you deliver.
Other apps are used for organizing research materials. You can store, search, and utilize the learning materials with ease. Other apps provide direct access to vetted videos, articles, and journals on your discipline of study. These factors combine to make access to quality learning materials easier, resulting in better academic performance.
Parent-Teacher Communication
Communication and collaboration apps will keep the teacher, administration, student, and parent on one page when following the progress of a student. It enhances wholesome participation of all stakeholders in the improved performance of a student. Whatever the teacher says about a student can be verified through the app. It avoids situations of conflicts where these stakeholders do not have access to the same data. When action is taken to improve the performance of a student, it will be based on data that can be verified through the app.
Writing And Writing Skills
Apps help a student to produce more captivating research papers and essays. The apps help in editing, formatting, layout, and creation of such materials as info-graphics. It is one of the benefits of using apps that cut across different disciplines. You must realize that writing skills are important to students in all disciplines. These apps will help students to produce compelling academic papers.
College time is limited. When not managed well, you will be rushing through assignments at the last minute. Apps help you to plan your day and allocate sufficient time for every activity. Apps will especially help you to avoid spending too much time on unnecessary apps and activities on your phone. Alarms and countdown timers also help to increase your productivity.
Entertainment is crucial to help a student relax after a long day in class. Use games apps to relax and collaborate with peers as you learn important concepts of life or your discipline. It will keep you stress free, guaranteeing productivity.
Different apps perform different functions in the life of a student. Choose apps with multiple features and benefits that will make your college life easier. You should find a balance between education, personal development, and entertainment.