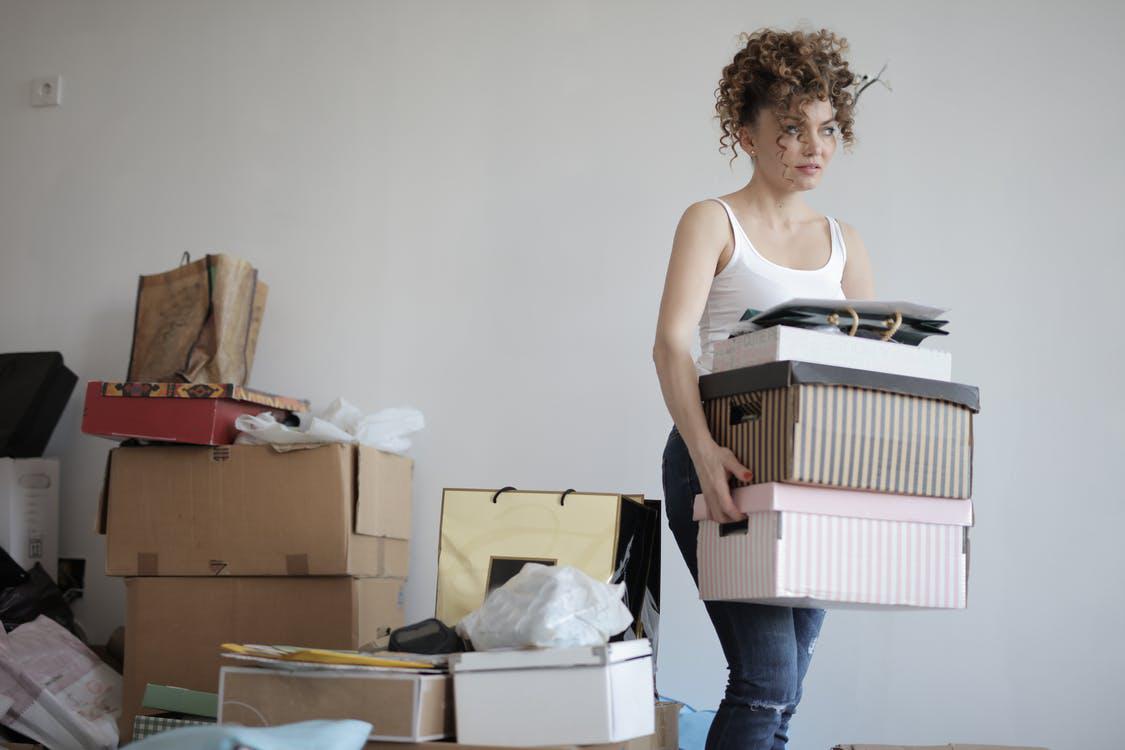 For many people, relocations come as a surprise, and they are not prepared well. If you have enough time to make a move, try doing it swiftly. From purging your old place to packing all of your belongings, you will need to take care of various things. Therefore, a proper plan-of-action is required.
For your ease, here are five smart moving tips for relocating like a professional. Let's check out these moving essentials without further ado.
Get your hands on moving boxes
First things first, find big boxes that can hold your precious belongings. Also, there is no need to spend your hard-earned money on cardboard boxes. Just grab them for free from any recycling drop-off points. There are many local recycling units giving cardboard boxes for free. So please make use of them instead of purchasing any. In this way, you will contribute towards saving the planet while lowering your relocation cost.
Pro tip: label all of the boxes right from the start, so it is easier to track your household items.
De-clutter your current space
Organizing your furniture, pottery, wardrobe, and other household items will make relocation so much easier. The best way to organize smartly is by de-cluttering your current space. You can do this by donating unwanted items and only keeping highly essential things. Rather than being a hoarder, think from a minimalistic point-of-view and actively give away unused items. This de-cluttering approach can come in super handy in the new place, which won't become another checkpoint of hoarded items.
Rent a storage unit nearby
As soon as you have decided to move, consider renting a storage unit to safeguard your belongings. Indeed, you won't be moving everything in an instant as relocation is a big task. If you think some household items are better off in a storage unit, keep them there till you need them. A fantastic thing about storage units is their affordable and convenient nature. Renting one will never go out of your budget, and it will lend you a big help while relocating.
Pick a moving date and prepare accordingly
Do not make a fool out of yourself by not paying attention to the moving date. This date gives you the time-limit to make preparations for the big day. Hence, try your best to start packing and arranging things two weeks prior. That will provide you with enough time to sort out everything, and mind you; a lot happens during the relocation. Instead of procrastinating till the last day, create a plan and get done with most of the big chores. You may feel demotivated by this, but it is for your good. If you manage to complete all the relocation tasks on time, you will be thanking yourself.
Use foam pouches for fragile items
A common relocation mistake people make is not correctly packing their precious, fragile belongings. Many things around the house need more than just a cardboard or plastic box to stay protected. Therefore, do not take any risks and use foam pouches for all fragile items.
Plates, glassware, mirrors, bowls, antique pieces, and other similar items need extra care and protection. With the help of foam pouches, these things will hold their shape and stay in place. They won't slip and break during packing, shifting, and unpacking. Just imagine mishandling any of these precious items; dreadful, isn't it? It is better to invest in foam pouches and put sensitive things before placing them inside the boxes.
The Bottom Line:
Fortunately, these tips will be of great help for your swift relocation. So make the journey easy for yourself and relocate most proficiently. Instead of hesitating and doing everything at the eleventh hour, it is best to plan and be proactive. Whether this is your first relocation or not, these tips will provide you with a seamless experience. So stay assured and invest in them without wasting any more time.