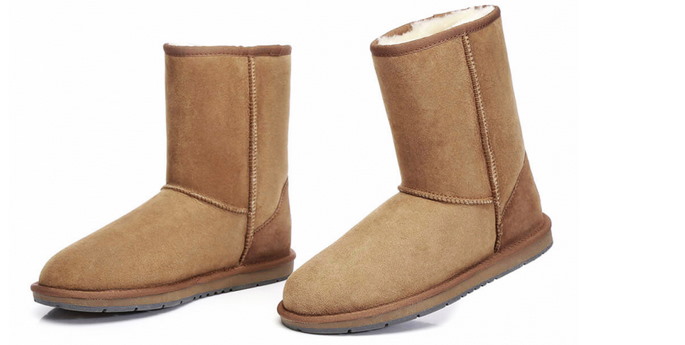 The highly famed Uggs shoes were once conservatively fashionable with their classic boots. With the changing times, the Uggs store has evolved into so much more. They are new, savvy, bold, explorative, and edgy. 
The UGG Store
marketed their products only for particular target buyers once upon a time. But, today, Uggs has come to grace almost every house in Australia. Styling with Uggs is an essential fashion knowledge, with not just the boots, but that is a good start.
Winter or not, a girl needs to get her boot game on point. The fashion bloggers overdid it with the running on an errand look with a laid-back sweatshirt and leggings to pair up with it. While this may seem a comfortable style, it is also b-o-r-i-n-g. Sometimes, the cool girl needs to resurface with a brand new style statement. Here are a few ways to style
UGGs
.
Cosy, Cushiony, Comfy:
Boots are sadly winter essentials. They give the feet some much-needed warmth. During summer though, one might use it when they are travelling if they need a good break. Even with some regular work-related travel, curate an airport look with a good pair of Uggs along with a sweet and goofy winter jacket. Pyjamas and Uggs make the ultimate airport look ready for one.
Trench-y Frenchy:
Gigi Hadid's trench coat and boots picture went viral, but that is not the only reason to try this deadly combination. A classic beige or brown trench coat with a long casual tee and some netted stockings can not go wrong. With the pandemic, one hardly feels like dressing up most of the times. This lazy but cute look is sure to turn heads while being less demanding.
Ugg, the Youth:
Dressing up is super cool. Sure, it makes a girl feel pretty. But, sometimes, one needs to dress down to look dressed up. Ankle-length skinny jeans or frayed denim pants paired with a tube top is perfect to finish the mall outfit effortlessly. Complete the look with the Ultra Mini Classic Boot to tweak the 2000's teenager at a birthday party outfit.
Skirt Away:
A breezy skirt is perfect for the end of the Australian summer season. And truth be told, it is always summer somewhere. A floral, smocked top with a wrap-around midi-skirt and some shell studded jewellery can give the perfect summery feels. A mini boot during a mild summer day is not an uncomfortable pairing.
Leathery:
A graphic tee with one's favourite band, a quirky necklace, a bandana, a form-fitting leather pant makes the best travel outfit. To fuse fashion with comfort, one must add a pastel shade of Ugg boots or one of the metallic options.

Sweater Dresses:
Dresses are insufferable when worn in summer. But as a saving grace, womankind now has the sweater dress. The dress is casual, comfortable and complimenting all at the same time. A loose-fitting turtleneck sweater dress with ugg boots will kill it.
Overalls:
Vintage feels never goes wrong with a fun overall in the wardrobe. One can style these overalls in different ways and with a variety of materials. The T-shirt or jumper worn inside the overall is best when tucked in for this look. The Classic Short II boot from the UGG Store is a great addition to complete the look.  
It is almost impossible to go wrong with Uggs boots. Fashion experts might advise one that maybe it can't be paired with a cocktail dress or worn to a wedding party. But honestly, that should be up for debate.