Written by

Compiled By: Firouzeh Mirrazavi Deputy Editor of Iran Review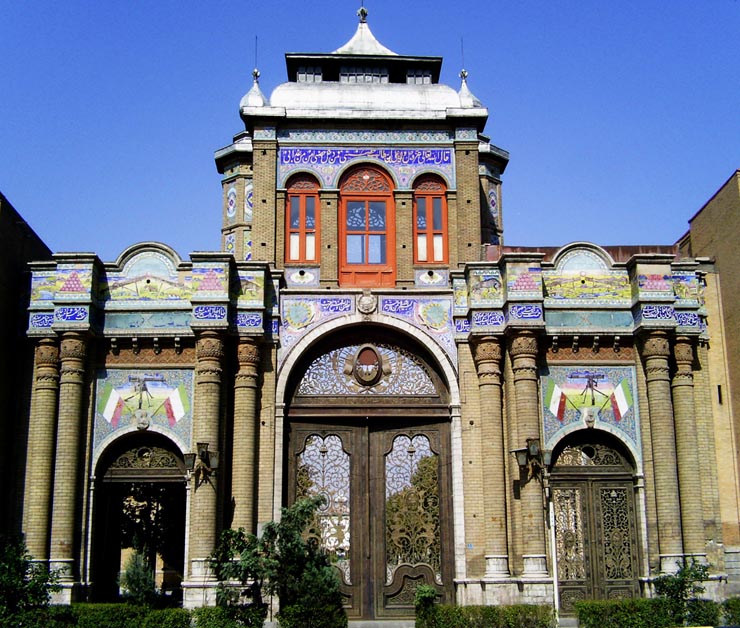 Tehran cosmopolitan city is home to many museums, parks, restaurants, historic houses and mansions, mosques as well as several churches, synagogues and Zoroastrian fire temples. However, modern structures, notably Azadi Tower and the Milad Tower, have come to symbolize the city.
Tehran is home to roughly 14 million people and is one of the largest cities in the world. It's a distinctive part of both ancient Persian culture and modern history, a political stronghold and the heart of the Middle East.
Often overlooked in favor of the glorious tourist attractions of Isfahan, Shiraz and Persepolis, Tehran has numerous draws of its own to keep visitors busy. Its tourist spots are spread wide, from the edgy cafes and modern high-rises climbing the slopes of the Alborz in the north to the sprawling suburbs of the conservative south, and from the Old World atmosphere of its grand bazaar to the blinding gaudiness of Golestan Palace and the National Jewelry Museum. Tehran offers tourists a little bit of everything, including the
best place in which to feel the pulse of modern Iran and also old houses and mansions which hide a lot of historical memories and events in them.
For thousands of years, houses with secluded gardens and courtyards have been a cornerstone of Iranian architecture, which strongly influenced structures like the Alhambra and the Taj Mahal. Similar dwellings are described in literature from Achaemenid times, around 700 B.C., and their old Persian name is the root for the word "paradise."
old houses in Tehran are as follows: Ehsani House (Amir Kabir Avenue), Pamenar (Bahaodolleh Alley.), Bazaar-e-Mesgarha House (Mostafa Khomeini Ave.), The Safavid House (Mostafa Khomeini Ave.), Mandela
House (Ferdowsi Ave.), Qavam-ol-Saltaneh House (Si-ye-tir St.) which is at present turned into the Aabguineh Museum', Abol Qasem Tafseeli House (Amir Kabir Ave., opposite Ekbatan), Hedayat House (Hedayat Ave.), Ostad Hossein Behzad House (Behzad Ave.), Klara Abcar House (Jomhoori Ave.), 'Serah-e-Amin Huzoor' House (Qajar era), Alaodolleh House (Qajar reign) (Ferdowsi Ave.) , Nasrodolleh House (Qajar reign) in ( Sar Cheshmeh), Mostowfi-ol-Mamalek House (Qajar period) located in (Boozarjomehri Ave.)
But in past decades some of these houses fell out of favor and were widely demolished to make way for glassed apartment blocks, especially in Tehran. Apart from those historical houses and mansions that are dying gradually like Etehadiyeh Mansion and Garden. Some of them have been saved and they certainly give Tehran its true identity.
Masoudieh Palace - Emarat-e Masoudieh & Cafe Masoudieh
Masoudieh Palace (Emarat-e Masoudieh) is one of the most beautiful palaces or historical houses from Qajar dynasty in old Tehran near Baharestan Square, comprised of a palace and surrounding houses.
It was built in 1879 for the prince Mass'oud Mirza (Zell-e Soltan) - the son of Nasseredin Shah and the governor of Isfahan - as his residence in the Capital. Spanning over an area of 5 hectares, the mansion was constructed in the middle of a garden.
Being close to the Baharestan Plaza and Iran Parliament, Masoudieh Mansion has been home to many events that changed the history of the country.
The mansion was fusilladed after an unsuccessful assassination of the Mohammadali Shah. Masoudieh mansion was one of the main gathering centers during the Persian Constitutional Revolution.
Beside its political importance, the mansion has served the country culturally, since first steps of forming the national library of Iran and also national museum of Iran were taken there.
First independent, ministry of education of the country was also formed at the Masoudieh Mansion.
This palace narrates modern history of Iran to those who pay a visit during an Iran trip. Many ancient inscription and documents are kept at the site.
But perhaps one of the most impressive parts of this mansion is its beautiful cozy café in which you can spend few hours in one of the most historic and cultural monuments of Tehran while experiencing Qajar era environment and enjoy the taste of the Iranian traditional foods and drinks.
Naturally the architecture of the building café resembles the mansion's and the interior is furnished with items of the same period.
The café is decorated with wooden tables and chairs and checkered tablecloths and small flowerpots with fresh flowers on the table.
The restaurant staff who are famous theater artists, host the guests in a very welcoming and hospitable manner.
The Negarestan Garden & Cafe Tehroon
Revival of artistic memories of the city and cultural and historical places has taken a satisfactory momentum in recent years. In pursuance of this policy the Negarestan Garden, a Qajar era monument in Baharestan Square of Tehran, has been converted into a museum to display works of Qajar era painter Mohammad Qaffari (1847-1940), known as Kamal-ol Molk, and his students.
According to Shahrnevesht, Negarestan Garden in the age of Qajar Dynasty had been turned into a school for fine industries and was effective in revival
and promulgation of arts such as painting, sculpturing, etc.
The garden has been turned to the museum of Kamal-ol Molk school by Tehran's Municipality Beautification Organization with the cooperation of Tehran University.
In this museum which surveys the school of Kamal-ol Molk, paintings of the master together with the works of two generations of his students have been put on display. The museum also demonstrates documents relating to the school for fine industries. 
Mohammad Ghaffari, better known as Kamal-ol Molk, born in Kashan in 1847, to a family greatly attached to art, was undoubtedly one of the most
eminent artists in Iran.
Dubbed as the Michelangelo of Persia, his uncle, Mirza AbolHassan Khan Ghaffari, known as Sanee-ol Molk, a 19th century celebrated painter, was unrivalled in watercolor portraits. His father, Mirza Bozorg Ghaffari Kashani, was the founder of Iran's painting school and a famous artist as well.
His brother, AbuTorab Ghaffari, was also a distinguished painter of his time. Mohammad developed an interest in calligraphy and painting at a young age.
In his childhood eagerness, he drew charcoal sketches on the walls of his room. Some of the sketches he drew in that very house may amazingly, still be visible.
The museum showcases 120 works created by renowned Iranian artist Kamal-ol Molk and a number of his students who graduated from Tehran School of Fine Arts. School of Fine Arts was established by Kamal-ol Molk back in 1911.
It was founded with the aim of teaching and developing artistic fields including painting, carpet weaving, carving and…
Several years after the foundation of the school, Abolhassan Sediqi set up sculpture department at the school. After the death of Kamal-ol Molk, the school was divided into two schools of Kamal-ol Molk school of arts and school of traditional arts.
At the corner of Negarestan Garden there is a beautiful café named café Tehroon which you can't miss after visiting the museum.
It has a very pleasant environment, variety type of cold and hot drinks and also traditional menu for breakfast, lunch and dinner.
It is really a good choice for holiday evenings, for relaxing and energizing while enjoying the spectacle of old Tehran, alongside the youth culture.
The Museum Garden of Iranian Art & Cafe Garden
According to religious texts, the Garden of Eden was located in the Mesopotamia. It was a place of repose, enjoyment and recreation.
A garden is a place that always leads one to concepts over and beyond its geographical capacity, transposing one from the mundane world of reality to the realm of imagination. It thus acts like a mirror, reflecting images from the other world to the world in which we live.
A garden museum is a place which, besides housing and displaying works of art, creates for the visitors an atmosphere of repose and exhilaration.
In keeping with such a definition, the Garden Museum of the Iranian Art was designed by the Cultural-Art Organization of Tehran Municipality and was inaugurated in the winter of 2006.
Apart from enjoying the pleasant ambiance of the Garden Museum, visitors can view a wide variety of artworks, gain artistic experience and increase their cultural information.
The Garden Museum's general setting provides suitable opportunities for holding training workshops in such fields as drawing, miniature painting, calligraphy and sculpture during periods of favorable climatic conditions.
The artworks in the Garden Museum can be divided in two general groups.
The first group includes replicas of ancient national monuments, the precious cultural heritage of Iranians' ancestors as well as a permanent display of contemporary works of art in wood and metal.
The replicas were repaired and assembled by Hossein Alizadeh in 5 months, which was monitored by Reza Yahyai, the Iranian sculptor resident
in Italy.
The second group comprises works that can be displayed in open air areas, in the galleries and on the garden walls for limited periods of time.
Art Garden and Museum is located in Tajrish neighborhood, north Tehran. To reach there, you should take Maqsoud Beik Street and continue all the way down to Hesabi Street.
The Garden Museum's coffee shop also offers a breakfast menu with different hot and cold drinks. It has a wide open space and a beautiful perspective. However, the breakfast buffet is very much similar to that of hotels and compared to the quality, the prices are, of course, steep.
The café offers breakfast service from 9:30 a.m. to 12:30 p.m. You can also use the tables and chairs which have been set up around the garden. The breakfast is offered as self-service.
The Garden of Iran's Calligraphy Association & Cafe Chai Bar
Chai Bar café is one of the most pleasant cafes in Farmaniyeh St., north Tehran, which offers a breathtaking atmosphere and a very interesting menu, composed of classic Iranian items as well as European cafe fare.
Chai Bar is located in a charming traditional garden, which is a part of a historic compound that is also home to Iran's calligraphy forum.
With help of some foremost calligraphers like Seyyed Hussein Mirkhani, Ali Akbar Kaveh, Ebrahim Bouzari and Seyyed Hassan Mir Khani, and the cooperation of such great professors, like Dr. Mehdi Bayani and other lovers
of culture, the first calligraphy association was founded under the supervision of the time's Ministry of Culture and Arts, offering calligraphy courses to the applicants.
The institute was granted the title of 'Iran's Association of Calligraphers' on 19 Shahrivar, 1346 H.J. and followed its effective and forward-moving programs full-heartedly. In the 3rd decade of its foundation, with regard to the increasing popularity of calligraphy among people especially teenagers and youths, the association began to develop branches around the country.
The Association can be called the oldest independent art institute in the
country, and regarding the precedence and the extent of activities and programs, it is unique in the Middle East and even in the world.
The board of representatives, which is higher in status than the board of trustees, is responsible for programming and approval of the priorities and the articles of culture and arts to make the right decisions and provide consultation.
The Executive Manager of the council, the art assessment council, the board of inspectors and the board of arbitrators are the other major pillars of this great association.
Occupying the garden and library pavilion of a 100-year old mansion in posh northern Tehran, Chai Bar blends traditional Iranian style with a superb garden location (heated in winter). The cafe is situated in a hexagon-shaped brick building that has a big portico and beautiful mosaics on the outside.
It's ideal for summer afternoons and evenings beneath the trees sipping the wide range of teas and coffees; it also sells salads, soup and sandwiches. Chai Bar is famous for its huge tea variety, and the most adorable teapots and china to serve it in. It is an ideal place to spend late afternoons/evenings.
The Ferdows Garden - Bagh-e Ferdows & Cafe Gallery
Bagh-e Ferdows, also known as Emarat-e Bagh-e Ferdows and The Mohammadieh Palace, is a historical palace in Tajrish, Shemiran, north Tehran, between Zafaraniyeh and Jafar Ābād. It is part of a palace complex consisting of two castles, the North Castle and the South Castle, of which the former has decayed. Since 2002, it houses Film Museum of Iran.
The complex was originally designed by Haji Mirza Aqasi, a Sufi believer and the Prime Minister of Mohammad Shah Qajar. It was used as a summer residence by the Qajar family and some nobility. Mohammad Shah Qajar died here in September 1848 and the complex became disused in subsequent years.
During the reign of the Nassereddin Shah Qajar (1848–1896), the ownership of the compound was transferred to Dust-'Ali Khan Nezam od-Dauleh Mo'ayyer ol-Mamālek, who refurbished the palaces and gave the place the name Ferdows.
Later, his son Dust-Mohammad Khan, the son-in-law of Nassereddin Shah, using the workmanship of architects from Esfahan and Yazd, built a new building at the Southern edge of this structure, giving it the name Rashk-e Behesht, meaning "Envy of the Paradise".
Following this, the palace complex changed several hands, until it was
bought by Mohammad-Vali Khan, Sepahsalar-e Tonekaboni, also known as Sepahsalar-e A'zam-e Tonekaboni. Mohammad-Vali Khan was the leader of the Constitutionalist Revolutionary Forces from Iran's northern provinces of Gilan and Mazandaran. He was the first to arrive in Tehran and liberate the city from the Royalist Forces.
He became Minister of Defense in the first constitutionalist government that followed dethroning of Mohammad-Ali Shah Qajar in 1909. He subsequently became Prime Minister, holding this post between October 1909 and July 1910.
Mohammad-Vali Khan added some further pools and fountains to Bāgh-e Ferdows and regenerated the aqueduct that in earlier years had fed the garden with fresh water.
The impressive gate of the garden dates also from this time. The stately mansion was leased to various ministries over the years. In 1937 the Ministry of Education housed a primary and a secondary school, Shapour Schools, in this compound.
After the Iranian Revolution of 1979 until 2002, Bagh-e Ferdows served as a training centre for film-making. Since 2002, it houses Film Museum of Iran.
The Film Museum has well-displayed and explained (in English) exhibits of equipment, photos and posters from Iran's century-old movie industry. It's interesting, even if you are not well-versed in Iranian film, and the building and accompanying cafe-restaurants are great places to meet educated, English-speaking Tehranis.
The highlight is an ornate 121-seat cinema with molded plaster ceilings. New and classic Iranian films are screened here (usually without subtitles) at 3pm, 5pm, 7pm and 9pm daily; get a Farsi-speaker to call 2272 3535 to see what's on. A shop also sells hard-to-find Iranian films on DVD.
If you are looking for an interesting place away from motor traffic and the
hustle and bustle of the street, the cinema café can be a good option for you. This cinema café is located inside Bagh-e Ferdows along Vali Asr Avenue which is among big cafés of Tehran.
It has 130 seats and apart from the internal sitting space, which has a roof, there are also two green spaces for the customers. After entering the garden, you will have to walk for a short distance to reach the café which is located on the right side of the garden.
If you are willing to have your breakfast at a café, cinema café can be a good option to consider in view of the internal space that it provides you. Bagh-e
Ferdows cinema café, like many other cafés across Tehran, is equipped with wireless internet. Its menu of drinks is also remarkable and diverse.
The names of various items on the menu of the cinema café have been mostly taken from cinematic elements. As put by the manager of the café, a television screen will be set up inside the café in a few months in order to make it a better place for movie buffs. Of course, such a step will be compatible with the name of the café (cinema café) and its location, which is inside the Cinema Museum of Iran.
The Music Museum of Iran & Music Cafe
The Music Museum of Iran is one of the must to see in Maqsoud Beik Street, north of Tehran that contains more than 20.000 records of Iranian music history, more than 410 musical instruments, all Persian folk music traditions belonging to various cultures and subcultures and also a great cafe.
Iran's National Music Museum is managed by the Iranian Music Association.
The history of music culture in Iran goes back to thousand years ago. Designs and miniatures belonging to the pre-Islamic period in Iran all indicate Iranians' interest and taste in music.
Even during the post-Islamic era, despite the imposing of some restrictions on music, this art survived in Iran.
Iran's music is a mixture of tunes and melodies which have been created in the course of history. Iranian local melodies are one of the richest, most beautiful and most diverse amongst the folklore melodies in the world. These melodies reflect the thoughts, lives, and nature of the people who created them.
Iran's musical instruments have been of immense importance since the ancient times. Around a hundred years ago, Iran's music was gradually
separated from songs and followed its own way. Iranian musicians and composers mastered the Persian music and made innovations in it.
The Music Museum of Iran consists of several sections including: wind instruments collection, string instruments, national musical instruments, specialized library, instrument building workshop, musical gallery in different sections such as precious instruments exhibition hall of the museum, performance hall and music recording studio, specialized library, storage area for optimum keeping of instruments, manuscripts storage area, coffee shop, and an active audio-visual section.
In this museum the audio visual archive of Golshan Ebrahimi, which according to music enthusiasts is the riches archive of Iranian music, is housed. In it more than 12,000 hours of music, including 4,167 reels, 4,442 cassettes, and 1,826 hours of musical instruction, and 2,000 pictures are included.
The museum is an astonishing place to visit. You can feel yourself among distinguished musicians of Iranian History while immerging your soul by listening to ancient Persian music using the most unique and updated mobile audio tour guide system and complete your visit with a cup of coffee in the museum's restful coffee shop.
The museum's coffee shop is a quiet, beautiful and pleasant open air coffee shop which serves breakfast on Thursdays and Fridays in a small buffet. The breakfast menu includes cheese, butter and honey, cream and jam, ham and greens, carrot juice, orange juice, milk, tea and coffee and also scrambled eggs and delicious omelets.
Time Museum & Cafe Ribar
The sound of music is heard from Zaferaniyyeh Street in Vali-e-Asr Avenue, north of Tehran. But there is no concert hall around there. This Time the musical instruments are different. The type that reminds you of yesterday and "how fast yesterday's past!": Here is Time Museum of Tehran with its beautiful Qajar style gate covered by mirror artworks written on it: "Tamashagah-e-Zaman" aka "Time Museum".
On the two sides of the way to the main building, there are flower gardens and placed inside them the old sand clocks, sundials, and candle and oil clocks. The outer of the building is just a typical Qajar period architecture belonged to Moir el Mamalek, a Qajar nobleman who sold the house to a
person named Khodadad.
This museum presents an interesting and absorbing collection of timekeepers. The 700 Sq. m building is situated in a 6000 Sq. m garden. It is embellished with various dazzling Iranian arts and crafts such as ornamental brickwork, arched ceiling decorated with painting, plasterwork, tile work, nodular wood work and stone work.
The Garden consists of:
*Zarvan Tablet: The mythological view of the ancient Iranians toward time;
*Biological Clocks: Plants and animals that react at different hours of the day;
*Early Clocks: The working models of some simple clocks used by ancient
people: Sundial, water clock, sandglass and fire clock; and
*Time in biology & Geo-chronometry: Methods of determining the age of trees, some animals and sedimentary layers of the earth
In The Building you can find:
*Mechanical clocks and watches: Some antique clocks and watches from 17th to 20th century;
*Calendars: The main existing calendars of the world and the copies of some simple ancient calendar; and
*Data bank and library: Complimentary information on any section of Time Museum is available through the use of computer and library.
The clocks are less made in Iran. Most of them belonged to the royal families and were made by their order in Netherlands, Switzerland and France between 17th to 20th centuries. However the decorations here and there were done by the hand of Iranian artists.
The clocks vary between vertical and horizontal, with or without pendulums, 12 hours or 24 hours etc. Second floor is the museum of calendars; the popular calendars, semi popular calendars and outdated calendars from around the world.
There are even some samples of ancient calendars that have been renovated. In one side of the museum, the oldest Iranian inscription known
as Bisotoun has been reconstructed which shows Iranians have always cared about measuring time since the foundation of their civilization.
Beside the calendar section, there is paleontology section too which reminds of the creation and first moments of life on the earth.
Moreover, the museum has a restaurant and a gallery hall for exhibitions. Throughout the museum framed on the walls are photos of foreign and Iranian clock-makers, among them Abraham Louis Berger and Haj Hussein Sadeq Kalam. And of those Iranian scientists who had a say in time measuring and calendars, such as Abureyhan Biruni, Mohit Tabatabaei and Ahmad Birashk. All of them touched the time and maybe more than any of us
valued moments of their life. All of them are part of history.
In addition to the museum, its garden is beautiful filled with old trees and flowers and the atmosphere is perfect for sitting in its coffee shop, Café Rybar. There is a relatively large space and seating for 60 in the form of round tables and comfortable chairs. The Menu includes variety type of cold and hot drinks and also a complete breakfast buffet. Having breakfast and coffee in the garden of the museum, especially in a pleasant weather is quit enjoyable.
With Special Thanks to: Madi Jahangir, Shahrnevesht, Café Tehroon, Tasnim News, Mehr News, Fars News, Mehr News, ISNA, IRNA, Iran Daily, Net Barg, Tehranlive.org

Cross published with permission from The Author