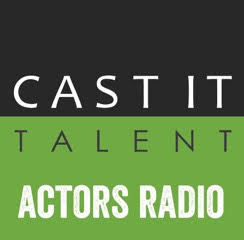 Actors Radio will have a live performance at Garden of Sound on 5th December. Our latest Radio Hour will be recorded there live, including performances by special guests, actor  deals, and more. Be there.
Anyone who visits 
CastItTalent.com
regularly should be familiar with Actors Radio. Now fans can also take part in our road-show event on December 5. Will Roberts, the host of the show, assures everyone that the event will be spectacular with various surprises and entertainment to enjoy.  As usual, Actors Radio will also cover various interesting topics related to the acting industry, such as acting tips for beginners, booking acting roles, directors' points of view, how to audition, and much more. This will be the perfect show for anyone interested in knowing more about what's behind the curtain in the acting industry and how to take part in it.
The Audition Truck
Another great resource for anyone interested in being an actor or voice actor is The Audition Truck. Just as the name says, this service is conducted inside a mobile studio built in a truck. Here,  people can easily make self-tapes or VO recordings that they can then use for audition submissions. Everything has been arranged to make the process simple and easy, including a seasoned reader for scenes. Even a beginner will be able to create a self-tape or VO recording right away. The Audition Truck is always mobile, which means it might be in one place one day and a completely different location the next. However, you can schedule an appointment or check the arrival schedule by visiting the website at TheAuditionTruck.com.
Only a few people know how hard it was for Tori Hartman the creator of Garden of Sound during her first couple years in the industry. She even started the Garden of Sound in a closet. Things got better for her and she finally was able to open a studio in 2005, even though it was only built in her own garden. However, due to the popularity she gained in the following years, now The Garden of Sound has professional facilities on Melrose Avenue. What's next? The Actors Radio Remote will be live at The Garden of Sound!
This great opportunity is finally available for all enthusiasts out there as CastItTalent.com and Garden of Sound will be collaboratively offering a coaching program as well as self-taping services. For anyone interested in becoming an actor or for professionals in the industry, this event shouldn't be missed. It will be held on December 5 from 11am to 4pm.
To book a self-taping time or a consult with the experts in the industry, simply mail us at talent@castitsystems.com or call at 310.684.391 extension 10.